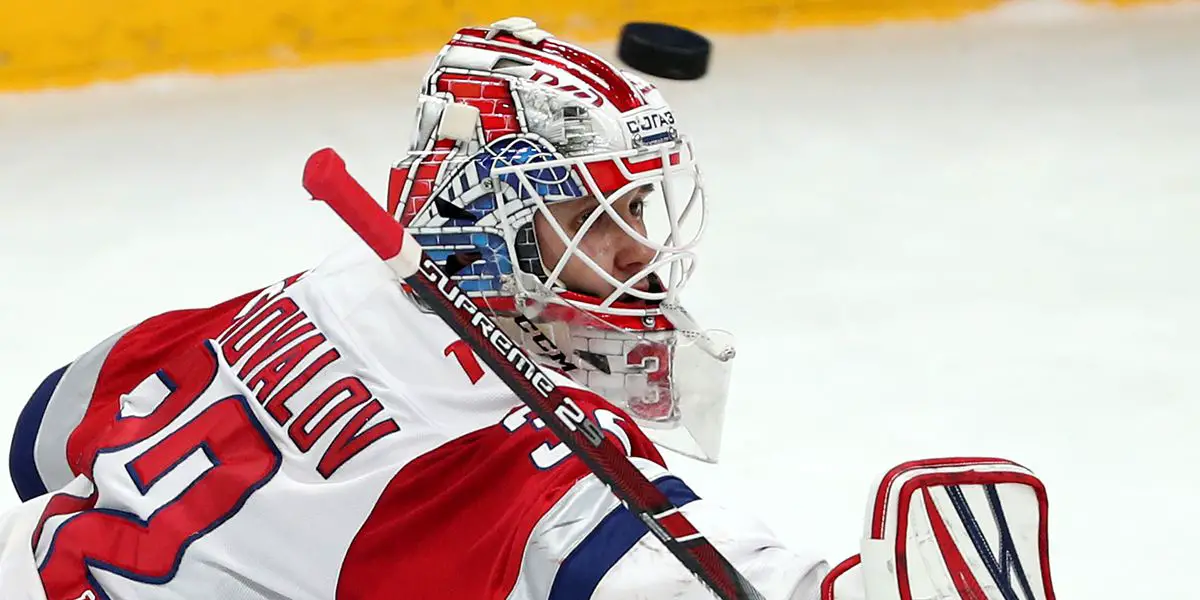 The General Manager of the Dynamo Moscow (KHL) has stated in an interview that Ilya Konovalov will join his team at the end of the NHL season, as the Edmonton Oilers will terminate his contract. This news will surprise many, as Konovalov was being valued as the #1 goaltending prospect in the Oilers organization. Ilya Konovalov was drafted in the 23rd spot of the 3rd round in the 2019 NHL Entry Draft. During his time with the Oilers, he played two seasons in the KHL with Lokomotiv Yaroslavl and one season in Bakersfield. In those two seasons in the KHL (2019-20 and 2020-21), Konovalov posted a .912 and .923 save percentage. In his one season in Bakersfield, he posted a lackluster .893 save percentage.
What Could've Been: Jesper Wallstedt?
As I'm sure some are already doing, it's worth peaking at last year's NHL draft and pointing out the alarming choice… why didn't you take Jesper Wallstedt? Taken 20th overall by the Minnesota Wild, Wallstedt had below-average numbers for a starter in his draft year, ending the 2020-21 SHL campaign with a .908SV%, and a 2.23GAA, in 22 games played. What showcased the kind of goalie Wallstedt can be are his 2019-20 numbers, which were nothing short of stellar. Through 28 games played, Wallstedt earned a .923SV% and a 2.53GAA. As of writing this article, he's making the Wild very happy with their pick. In the 2021-22 season, he finished with a .918SV%, a GAA of 1.98, in 22 games.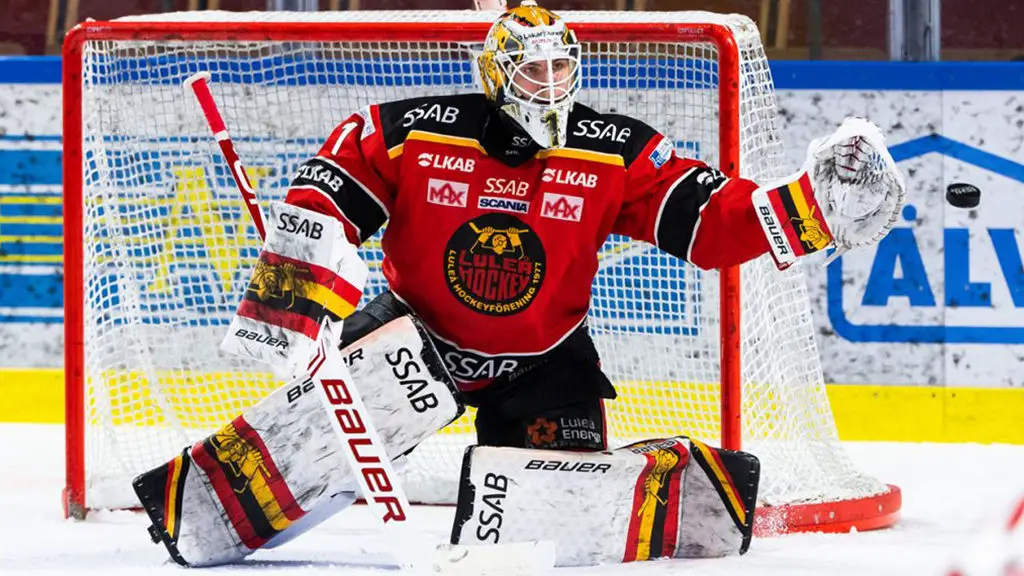 Not only did Ken Holland and co. pass, they traded the pick down so they could draft Xavier Bourgault. Now, this isn't a piece to take anything away from Bourgault by any means, as he's done a great job since being drafted. For the 2021-22 season, he went back to the QMJHL and joined the Shawinigan Cataractes, where he had his best season to date. Through 43 games played, Bourgault finished with 36 goals and 39 assists, to give him a total of 75 points.
While those are great numbers, you can't help but wonder how much of a missed opportunity passing up on a guy like Wallstedt could be. Top 9-6 guys come and go, but elite goalies are rare, and the Oilers may have just given one up without even knowing it.
Oilers Goaltending Prospect Pool Takes A Hit
With Konovalov leaving at the end of the season, the Oilers' goaltending pool has gone from looking strong to looking like the weakest part of the prospect pool. With Stuart Skinner all but guaranteed to be a full-time NHLer next season and Konovalov leaving, the Oilers are without any substantial goaltending help internally for the future. So who's left?
For starters, let's talk about the Bakersfield Condors starting goalie Olivier Rodrigue. Rodrigue has had a bit of an up and down career since being drafted by the Oilers in 2018. In his first season after being drafted, Rodrigue went back to the QMJHL and played with the Moncton Wildcats, where he played an excellent 39 games. He finished the season with a record of 31-7-1, a save percentage of .918%, and a GAA of 2.32. Although those numbers are great, that is the last time Rodrigue has boasted good numbers. During the 2020-21 season, he went on a loan to the ICEHL, where he would play 23 games with the Graz99ers, earning a .908SV% and a 3.11 GAA. Since then, he has joined the Bakersfield Condors, where he has struggled. Through 24 games, he has a record of 17-17-4, a SV% of .889, and a GAA of 3.05. There is cause for concern.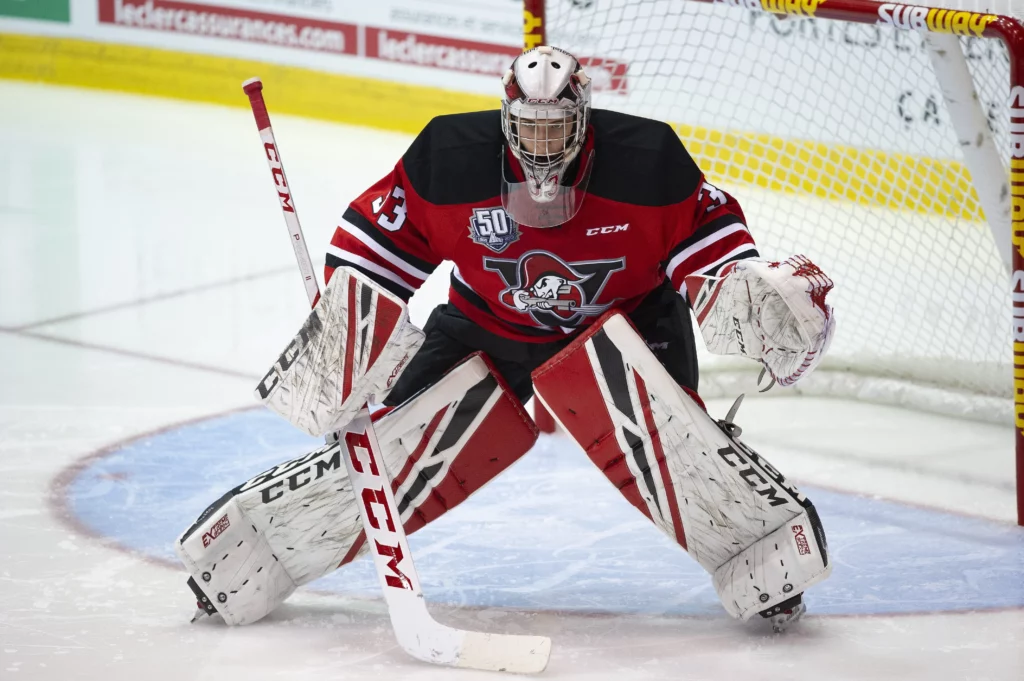 Now, who will be backing up Rodrigue? As of now, that is Ryan Fanti. Ryan Fanti is a 22-year-old goalie who went undrafted but, thanks to his strong play in college, earned himself a contract from the Oilers. During the 2021-22 season, Fanti showed some promise with a solid campaign. Through 37 games, Ryan Fanti had a record of 20-12-4, a GAA of 1.83, and a SV% of .929. There isn't much to say about Fanti right now, as he only played one game with the Bakersfield Condors last season, and we struggled. It's not worth putting a lot into that one game, as it was also his pro game. Yet one could wonder what he could do next season, as Rodrigue hasn't shown a lot of solid play in the AHL. Could there be a chance he steals the starting job?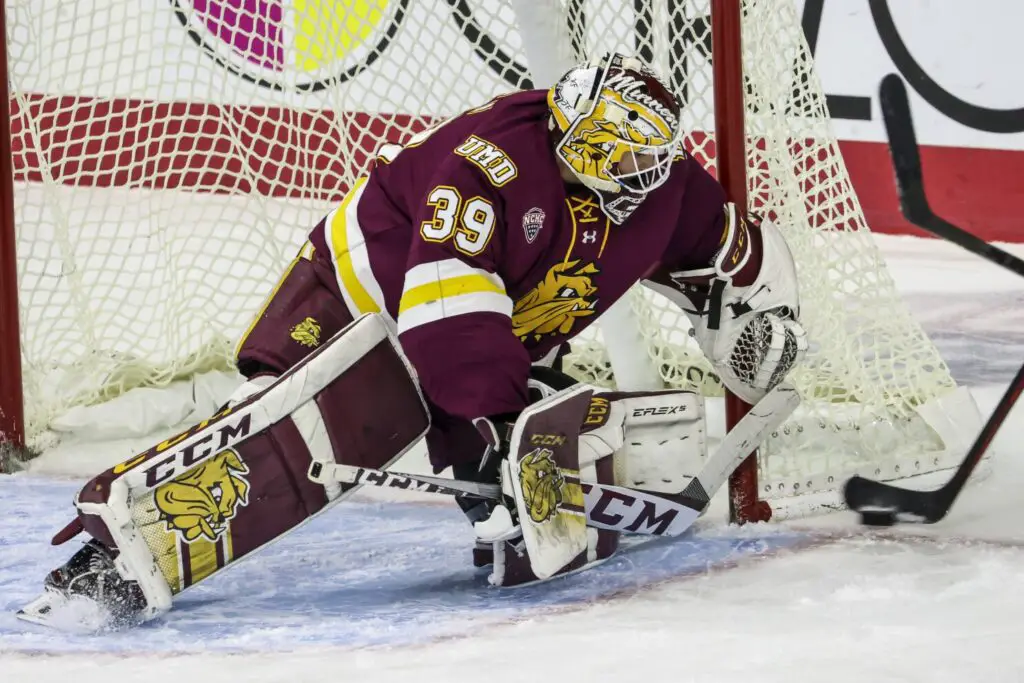 All In All
It's been a tough week for Oilers fans, first watching their team get run by Colorado in the first two games of the Western Conference Finals and now hearing that Konovalov will be leaving. As far as the next NHL draft goes, it doesn't look like it has a lot of strong goaltenders. It'll be interesting to see how the Oilers approach this problem in the draft and FA market because, as of right now, this is one of the weakest goaltending prospect pools in the league.