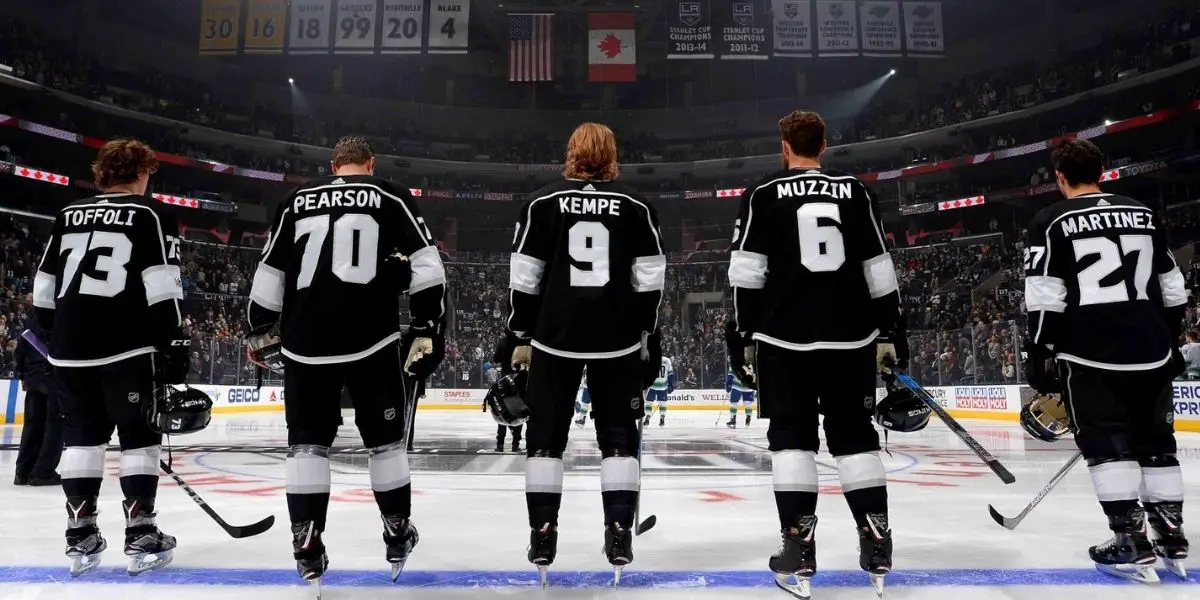 The NHL season is always exciting, and when the puck drops on the year, everyone has incredibly high hopes for their team. Whether or not those expectations are met can usually be defined in the first 10-15 games of the year, so as we approach that part of the season, I figured we could take a look at who has been the most surprising this season to date and our prediction as to where they might end up.
Anaheim Ducks
The Anaheim Ducks are off to a much better start this season than I think most people would have expected, even as their franchise is mired in a scandal. As their GM Bob Murray departed and the media world took hold of another NHL issue this year, the Ducks have been consistent and playing well. Their 8-4-3 record isn't the best start in the NHL, but it's certainly a much better start than most anticipated for the franchise. Possibly more impressive than the team's start, though, is the play of Troy Terry. The 24-year-old is in his first season with the Ducks but has an impressive 11-8-19 stat line. Scoring 11 goals is a fantastic stat, but having 19 points in 14 games is maybe even more special. Overall, the Ducks are in much better shape than most probably thought they'd be, and that's a good thing considering the start of that division as a whole.
Florida Panthers
Most people thought the Florida Panthers would be a playoff team this year, but I am not sure if anyone would have told you a 10-2-2 start would have been in the cards. In true NHL fashion, the Florida Panthers have also had a scandal when their head coach, Joel Quenneville, departed mid-season due to the Kyle Beach situation. New interim head coach Andrew Brunette has not missed a beat with his team, though. There isn't a whole lot to say about a team off to this hot of a start other than it's looking pretty likely the playoff prediction is all but a lock.
Minnesota Wild
The 2nd place Minnesota Wild are 9-4-0. The record and their positioning in the standings come as a shock to most of the NHL. The Wild tend to put together a competitive and entertaining product but rarely put themselves in a position to be talked about at a league-wide level. The Wild did make headlines during the off-season when they bought out the contracts of two NHL veterans in Ryan Suter and Zach Parise. These off-season moves, including a couple of crucial additions, appear to be paying off early in the season. That said, I'm going to go out on a limb here and say they'll be pushing to make the playoffs as we get later in the season. A hot start is needed for any good team, but sustainability is an NHL game.
LA Kings
That's right, the LA Kings make the list. This might be the most exciting one for me because I had a feeling the Kings could be a secret this year and it's looking like it might just be true. I've talked at length about the idea that the Kings have put themselves in a unique position by building a massive prospect pool with a lot of high end talent. Most teams that do this have some growing pains, as have the Kings, but end up feeling happy about it in the long run. On top of an incredibly talented team though, the resurgence of Jonathan Quck has been a welcomed surprise for Kings fans. The kings are in fourth place, only because their division has been so competitive this year, but they have an impressive 8-5-1 record. If you're not an LA Kings fan, but looking for a player to watch, check out Adrian Kempe. He's currently on a five-game point streak and has five goals with four assists.
There are several other teams that could have made this list, but these are the top four from my point-of-view. Be sure to leave who you're impressed by to start the season in the comments below!