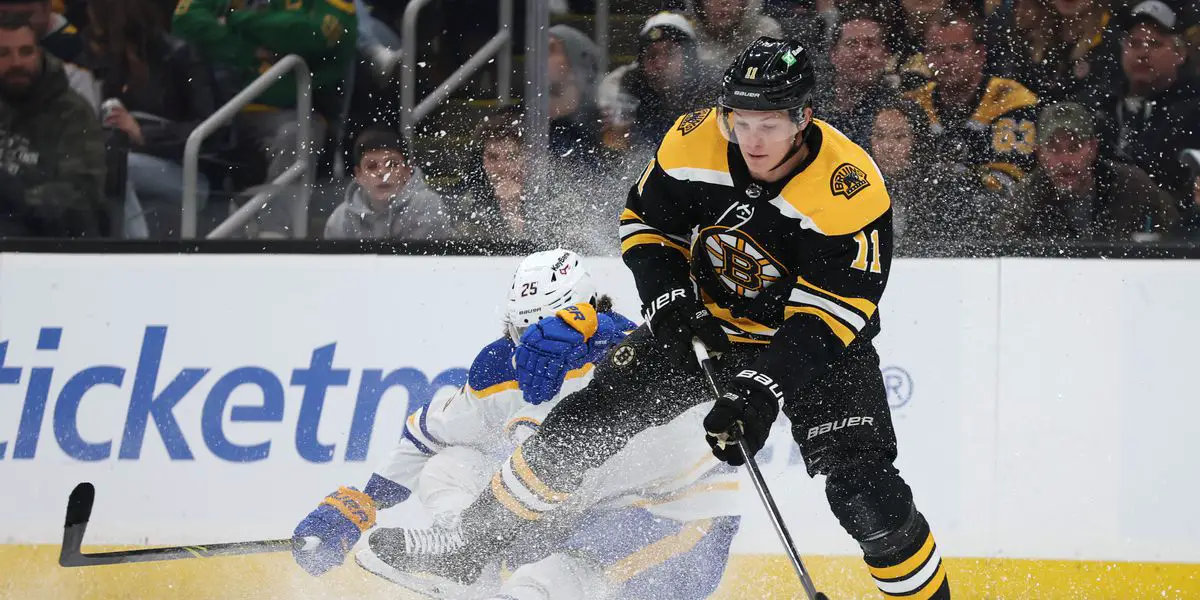 Trent Frederic was born in St. Louis, Missouri, on February 11, 1998. In 2013-14, Frederic played for St. Louis Blues AAA U-16 team and scored 11 goals with 19 assists in 37 games before joining the United States National Development Program Junior Team the next year and scored two goals with three assists in 35 games. Frederic totaled 14 points with the United States National U-17 team that year, played in the World Hockey Championships, and secured a Bronze Medal.
As a 17-year-old, the rugged forward made tremendous progress, with the U-18 National Team registering 20 goals and 20 assists in 61 games. This led to Frederic committing to The University of Wisconsin, where he would play two seasons, including being named Assistant Captain his sophomore season with the Badgers. As a freshman, Frederic was named to the All-Rookie Team and was The Big Ten Rookie of the Year. In 66 games total with Wisconsin, the 6-foot-3, 210-pounder scored 32 goals with 33 assists.
Trent Frederic Drafted 29th Overall by the Boston Bruins in 2016
In the first round of the 2016 NHL Draft, the Boston Bruins selected Trent Frederic with the 29th overall pick, 15 picks after drafting Boston University defenseman Charlie McAvoy. Frederic ended his collegiate career after two seasons and signed a three-year entry-level contract with the Bruins on March 13, 2018, for $3.412 million. The former Badger was assigned to the Providence Bruins of the American Hockey League and made an immediate impact with five goals and three assists in 13 games as a pro. Frederic played in the World Junior U-20 Championships that season, scoring five goals in seven games.
Frederic's NHL Debut To Today
Trent Frederic made his NHL debut with Boston against the Winnipeg Jets at TD Garden on January 29, 2019, in a 4-3 shootout loss to the Jets. The St. Louis native lived out a lifelong dream by playing with his idol David Backes, who starred with the Blues for years before joining the Bruins. Frederic did not score in his debit but did have a memorable bout with Chris Tanev that made Frederic an instant fan favorite. The left-shot forward played 15 games in 2018-19 with Boston and did not register a point.
In the COVID-shortened season in 2019-20, Frederic played just two games with Boston and 59 with Providence (8-24-32). The 25-year-old has been an exclusively NHL player since 2020-21 and has totaled 25 goals and 21 assists in 178 regular season games. In four postseason games with Boston, Frederic has yet to score.
The 2022-23 season has been Frederic's finest, with 13 goals and ten assists. This off-season, the bottom-six forward will be a restricted free agent.
Season 2. Episode 38. Special Guest Terrence Wallin
–
Bruins Benders Podcast
Maine Mariners Coach Terrence Wallin makes a return visit to recap the season. Should the Bruins make room for Tyler Bertuzzi? Will the Bruins move some core pieces? I guess there is more time for golf and more!