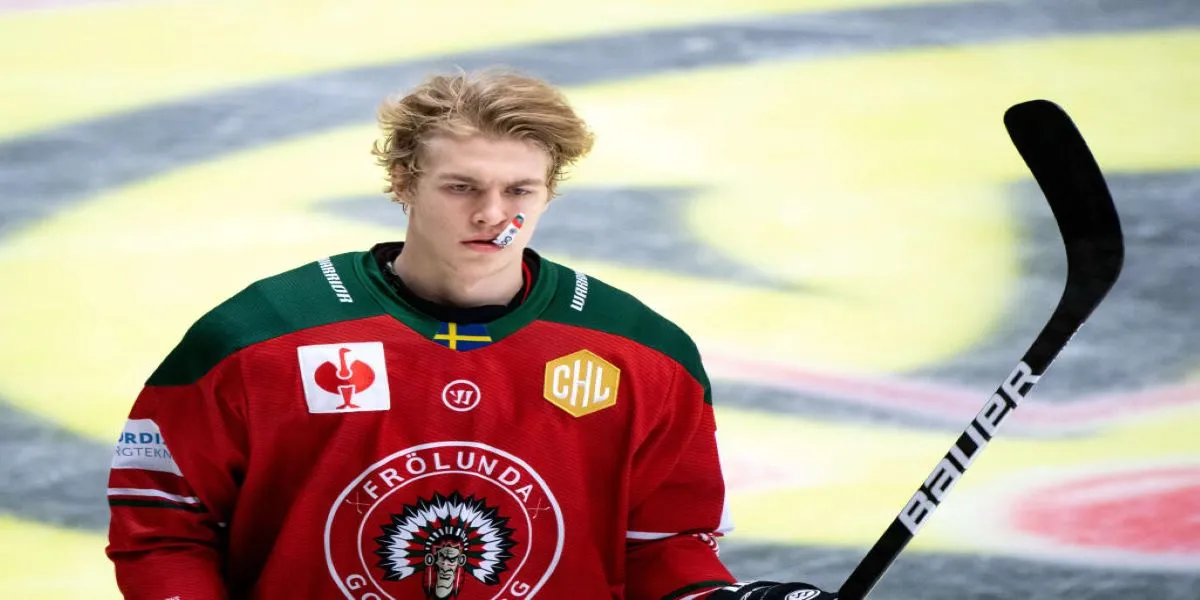 The NHL Prospects Tournament in Traverse City started Friday, as the Detroit Red Wings defeated Columbus 5-2. Riley Piercey scored four goals in his first game after accepting a free agent invitation to the tournament. Drew Worrad also scored for the Red Wings.
Scoring Summary
1st Period
Detroit took a 1-0 lead on a goal by Riley Piercey. Columbus tied the game on a rebound. Period one ends 1-1.
2nd Period
Detroit scored two goals in the second period and took a 3-1 lead going into the intermission. Riley Piercey, with his second of the game, and Drew Worrad on the power play scored for Detroit. Cross Hanas assisted on both goals.
3rd Period
Riley Piercy scored two more goals to give him four goals for the game. Columbus scored one goal at the midway point of the third. Detroit wins the game 5-2.
Stars of the Game
Riley Piercey was a free agent invitee and scored four goals. Last season, Piercey played for Flint in the OHL. Piercey will likely return to Flint to play his over-age season this year.
Cross Hanas had two assists and played a strong game for the Red Wings. He was especially sharp playing with the man advantage. Hanas is slated to start his rookie season in Grand Rapids (AHL).
Sebastian Cossa played a strong half-game for Detroit. Cossa is Detroit's top goaltending prospect, allowing one goal on the night.
Game Notes
Donovan Sebrango and Drew Worrad were the alternate captains for Detroit.
The first power play unit consisted of Soderblom, Hanas, Worrad, Edvinsson, and Johansson.
Top goaltending prospect Sebastian Cossa allowed one goal in half a game played. Andrew Oke also allowed one goal for the Red Wings in his half of the game.
Goaltender Jan Bednar did not suit up for Detroit.  Other scratches were defensemen Seth Barton and Tnias Mathurin and forwards Jake Uberti and Trenton Bliss.
Up Next
Saturday, September 17, 6:00 PM  Dallas vs. Detroit
You can follow the game live at http://www.detroitredwings.com
In this episode, we discuss the Red Wings finish to their four game roadtrip, winning in San Jose and Columbus and losing in the shootout to Anaheim. We dive deep into the games, breaking down Filip Hronek's hot start and what has been different this season. Seider and Copp finding their way, Bertuzzi and Walman return. And a look at the playoff picture in the Eastern Conference. Please rate and review our show on your favorite listening platform. Check out our partner's website at www.insidetherink.com for all your latest hockey news.