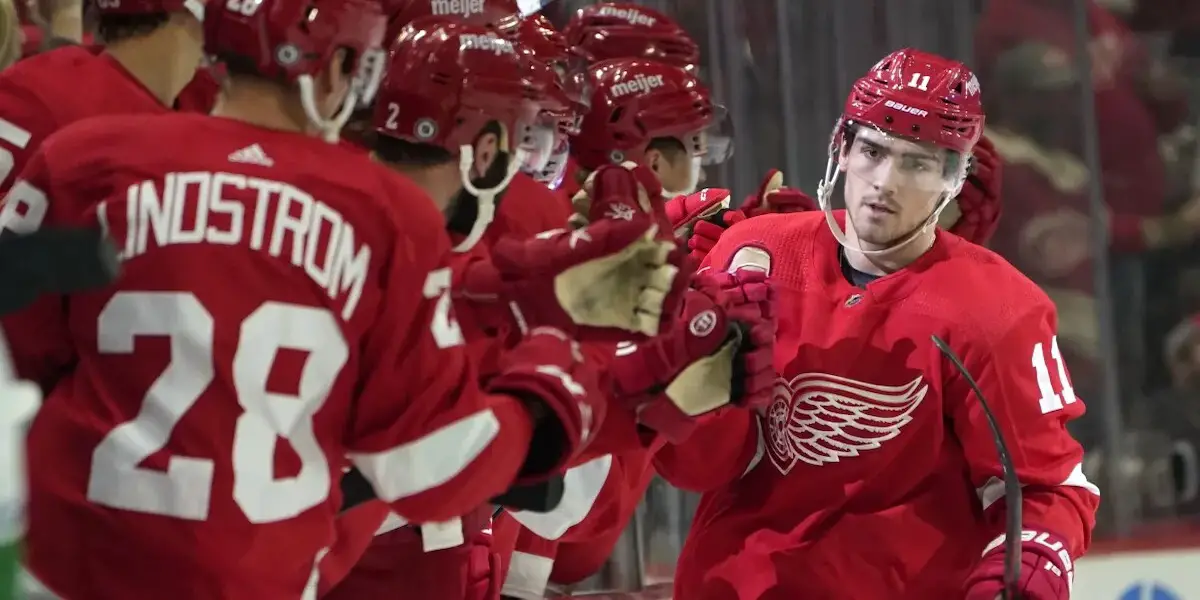 Friday afternoon, Red Wings General Manager Steve Yzerman wrapped up the remaining business on his roster, signing restricted free agent Filip Zadina to a three-year contract worth an average annual value of $1,825,000.
The Red Wings' sixth overall pick from the 2018 NHL Entry Draft has played parts of four seasons in Detroit, although this past season was his first entire season. Coming out of the draft, it seemed Zadina was a player on a mission, even being quoted saying he would "fill their nets with pucks" about teams that passed over him. So far, the 22-year-old has yet to establish himself as a bonafide top-six player in the NHL.
The 2021-22 season was Zadina's first full season in the NHL, and in 74 games, he recorded ten goals and 14 assists, averaging a little over 14 minutes a game. While his counting stats aren't exactly impressive from a top-ten pick, his analytical numbers are promising.
While Zadina disappointed from a scoring perspective, he still generated a large amount of offense compared to the rest of the roster. From Money Puck, Zadina had a Corsi percentage of 52% by the end of the 2021-22 season, ranking sixth on the Red Wings. Only Pius Suter had a worse goals above expected than Zadina, who finished with -5.4, which is a mix of being unlucky and lack of confidence around the net.
It was hard not to think of Zadina when the Red Wings announced the hiring of Derek Lalonde, who is known as more of a players coach and takes pride in communication between himself and his players. Zadina was bounced up and down the lineup under Jeff Blashill and never was able to find his offensive game, except for a short time playing with the likes of Dylan Larkin and Jakub Vrana.
This is a good deal for both Zadina and the Red Wings. Zadina gets a raise for the next three seasons and the chance to show what he is capable of on an up-and-coming team to set himself up for a long-term contract. Red Wings management will still control Zadina's rights as he will still be a restricted free agent at the end of this deal, and if Zadina does live up to his potential, the NHL salary cap is projected to make a big jump in 2024-25.
This upcoming season will be a big season for Zadina to prove himself and stay ahead of the influx of young forward talent coming up through Detroit's system in the next few years. With a new coach, offensive system, and more depth up front, Zadina will finally have a strong opportunity to break out.
With five picks in the top-50 of the 2023 NHL Draft, the Red Wings are in prime position to make a trade for a top-six forward. We breakdown fits of players that are potentially on the trade market and what a potential package could look like. We also start with how Red Wings at the World Championships are performing, focusing on Dominik Kubalik, Carter Mazur, and Lucas Raymond.