Going into training camp, the Detroit Red Wings have too many NHL-caliber players under contract. After Filip Zadina signed a three-year extension on Friday, Detroit has 24 forwards, 17 defensemen, and five goaltenders under contract. That's 46 players trying to make an opening night roster with a limit of 23.
If you take Robby Fabbri and Jake Walman out of the picture because they are injured and will start the season on the IR, and if you take recent first-round pick Marco Kasper off the list because he is being loaned to Rogle (SHL), the Red Wings have 43 players attempting to make Detroit's opening night roster.
Not everyone can make this team. Pontus Andreasson, Elmer Soderblom, Cross Hanas, and Jonatan Berggren are four forwards still on their entry-level contracts and will not need to go through waivers if they are reassigned to Grand Rapids (AHL). This leaves 18 forwards trying to make a roster that will likely keep 13 players in the opening night roster.
Seven defensemen are also on their entry-level contracts and will likely make up the defense core for Grand Rapids. These players include Eemil Viro, Albert Johansson, Simon Edvinsson, Seth Barton, Donovan Sebrango, Wyatt Newpower, and Jared McIsaac. That leaves nine defensemen for eight spots in the opening night roster.
Goaltending is likely set with Alex Nedeljkovic and Ville Husso making the team. This will leave Sebastian Cossa, Victor Brattstrom, and Jussi Olkinuroa fighting for playing time in Grand Rapids.
Here are the three players I view as players on the bubble of making the Red Wings out of camp.
Givani Smith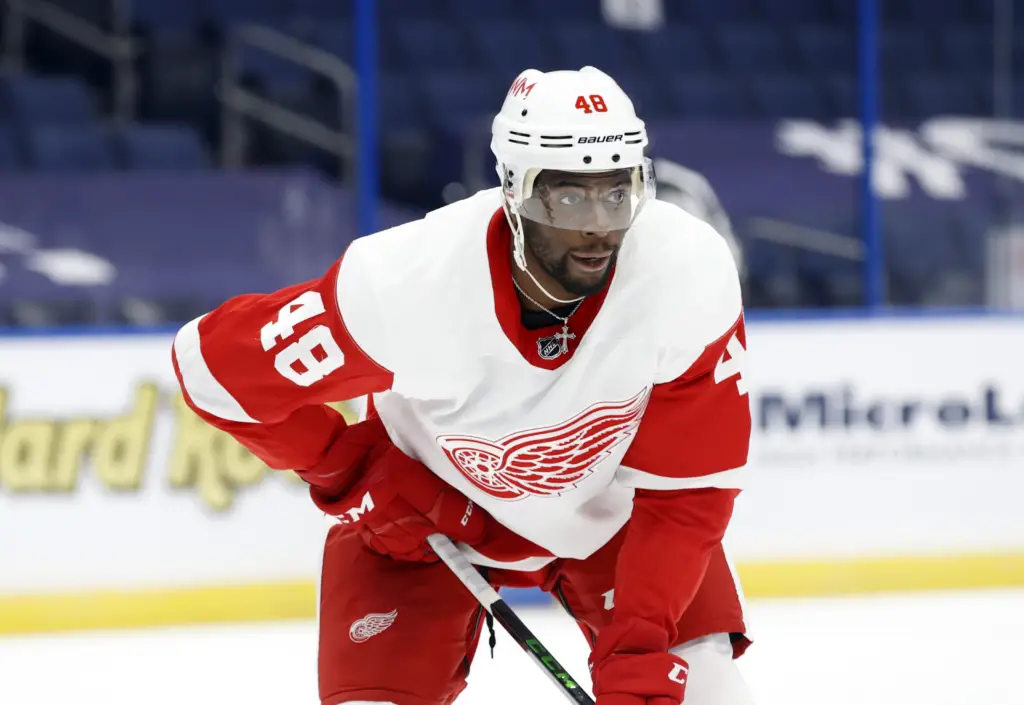 The recent additions up front and the high skill of recent draft picks may push Givani Smith out of the lineup. Even though Smith is versatile and can either wing, he only scored four goals and seven points in 46 games last year. He also led the Red Wings with 108 penalty minutes, sticking up for his teammates and setting the tone for many games.
Smith is now 24 and is no longer a prospect. He also can't be sent down to the AHL without passing through waivers. This training camp is important for Smith because the Red Wings have several prospects knocking at the door for NHL jobs.
Jonatan Berggren is a forward who deserves a spot in the Red Wings lineup. As a rookie in Grand Rapids last year, Berggren set the franchise record for points by a rookie. The only thing saving Smith from Berggren is that Berggren needs to play in the middle-six forwards, and Smith would likely be the 13th forward if he makes the roster.
Robert Hagg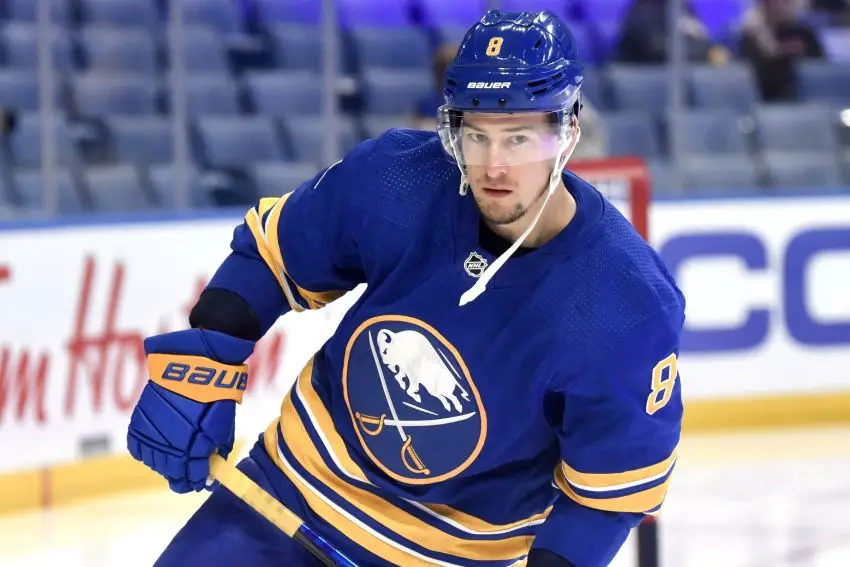 Robert Hagg signed a one-year free agent contract just one month ago. The signing was needed when Jake Walman was deemed unavailable to start the season on the active roster. Hagg was signed as depth, and a decision on his fate will occur when all the defensemen are healthy.
Hagg split last season between Buffalo and Philadelphia and is known as a defensive specialist. In 300 NHL games over six seasons, Hagg has recorded 14 goals, 42 assists, 56 points, and a +4 rating.
The Red Wings have Ben Chiarot, Olli Maatta, and Jordan Oesterle on the left side. Hagg adds depth, but if the Red Wings feel that rookie Simon Edvinsson is ready for regular duty, Robert Hagg is the player that will likely not make the roster.
Chase Pearson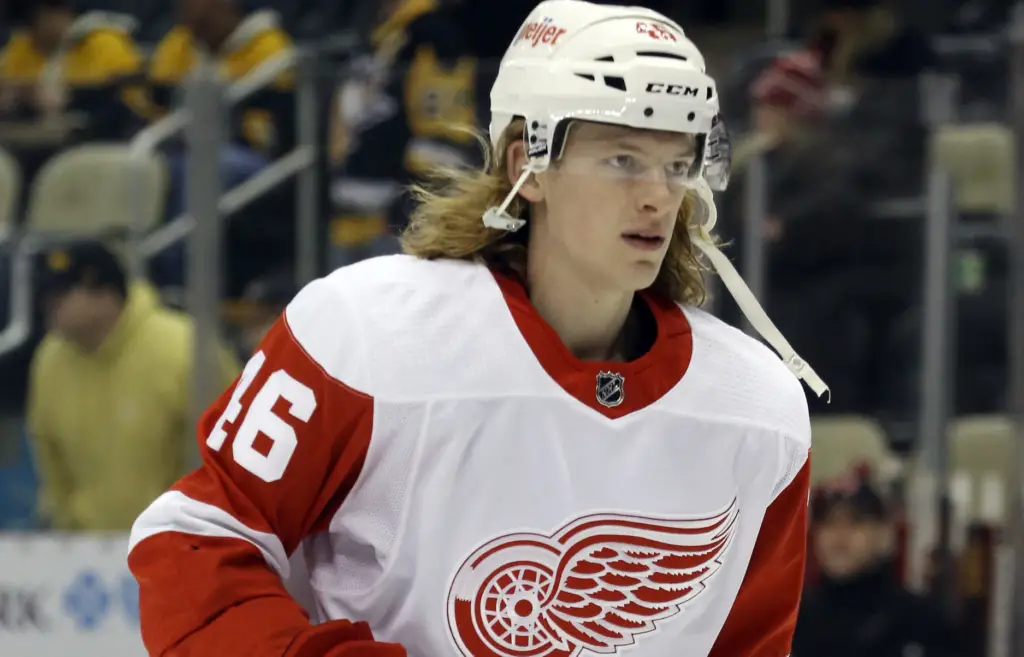 Chase Pearson recently signed an extension to remain in the Red Wings organization. Pearson has played the last three years in Grand Rapids and played his first NHL game last year. If Pearson fails to earn a spot in the opening night roster, he will have to go through waivers for the first time. Pearson has lots of upside but had a miserable year in the AHL last season. In 50 regular season games, he scored seven goals, 11 assists, 18 points, and a -17 rating.
More was expected from Pearson after he had 22 points in 28 games during his sophomore season with the Griffins. Pearson has a chance to make the opening night roster, especially if there is an injury to a forward during training camp, but he needs to have a tremendous camp if he wants to break camp with the big club.
In this episode, we recap the Traverse City Prospect Tournament and which players stood out. We spend the rest of the episode previewing the Red Wings' training camp and potential storylines to follow.