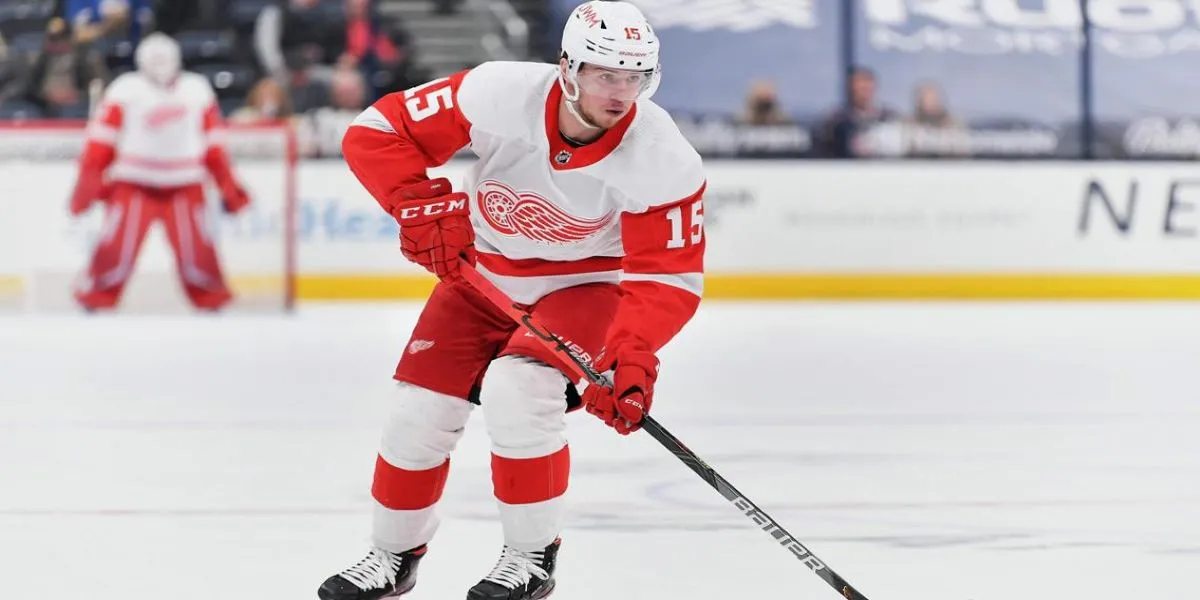 Jakub Vrana will be finally looking for a full season with Detroit. The Red Wings sniper has only played 37 games since his blockbuster acquisition from Washington at the 2021 trade deadline. What can be expected of Vrana is anyone's guess, but the Red Wings faithful are expecting a plethora of goals from the Czech-born winger.
Here is a profile look at Jakub Vrana.
Jakub Vrana, LW/RW
Age: 26
Draft: 2014 Round 1 #13 Overall by Washington Capitals
2022-2023 Contract: $5,250,000 for two more years, then eligible for UFA
Career in Europe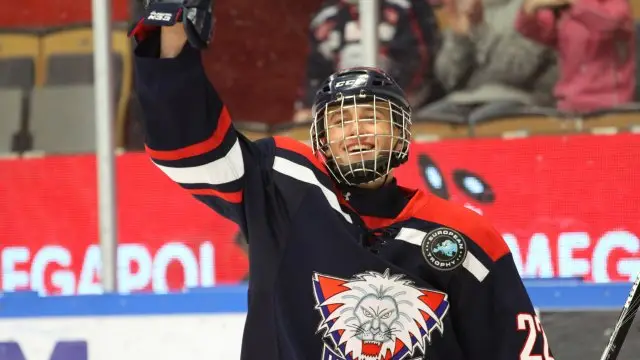 At age 15, Jakub Vrana left Czechia so that he could play for the Linkoping organization in Sweden. Vrana played four seasons at six different levels for his club team. Vrana played parts of three seasons in the SHL, including the 2014-15 season when he was on loan from Washington. In 73 regular season games, Vrana scored 14 goals, 13 assists, 27 points, and had a -2 rating.
Internationally, Vrana represented Czechia in seven World Championship tournaments. In 2011-12, Vrana scored two goals in five games at the WHC-17. In the same year, Vrana played six games and scored four goals and eight points at the WJC-18. In 2012-13, Vrana again played in the WJC-18, scoring two goals in five games. He also played in the WJC-20 for the first time and collected one assist in six games. In 2013-14, Vrana played in his third WJC-18 and scored eight goals and ten points in seven games. During the same season, Vrana played in his second WJC-20 and scored one goal and two points in five games. In his final year of junior eligibility, Vrana played in his third WJC-20 and scored two goals and three points in five games.
Drafted by Washington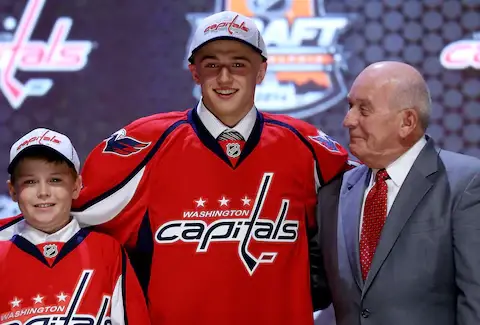 Washington drafted Vrana during the 2014 NHL Entry Draft. He was selected 13th overall, two places ahead of Dylan Larkin and one spot back of former Red Wings forward Brendan Perlini. After being drafted, Vrana played one more season in the SHL for Linkoping. After Linkoping was eliminated from the playoffs, Vrana made his North American debut playing for Washington's AHL affiliate in Hershey. In three regular-season games, he chipped in with five assists. During the playoffs, Vrana played ten games for Hershey and scored two goals and six points.
Vrana played the entire 2015-16 season and playoffs in Hershey. In 36 regular season games, he scored 16 goals, 34 points, and a +7 rating. In 21 playoff games, he scored eight goals, 14 points and had a +8 rating.
In 2016-17, Vrana split the season between Hershey and Washington. In 49 games with the Bears, Vrana scored 19 goals, 36 points, and a +12 rating. In 21 NHL games with Washington, Vrana scored three goals, six points, and a +2 rating.
In 2017-18, Vrana played in the NHL full-time. In 73 games, he scored 13 goals, 27 points, and a +2 rating. Washington won the Stanley Cup, and Vrana played 23 games during the playoffs. He scored three goals, eight points and had a +5 rating.
Vrana's best season occurred in 2019-2020, when he played 69 regular season games. He scored a career-best 25 goals, 27 assists, 52 points, and a +3 rating. In 284 regular season games with Washington, over five seasons, Vrana scored 76 goals, 81 assists, 157 points, and a +36 rating. In 38 playoff games, Vrana scored three goals, five assists, eight points, and had a -3 rating.
Blockbuster Trade to Detroit
At the NHL trade deadline in 2021, Vrana was involved in a blockbuster trade to Detroit. The Red Wings traded enigmatic winger Anthony Mantha to Washington for Vrana, Richard Panik, Washington's 1st round pick in 2021, and Washington's 2nd round pick in 2022. The 2021 pick was used to move up and select Detroit's top goaltending prospect, Sebastian Cossa. The 2022 pick was used to select Russian-born forward Dmitri Buchelnikov.
Immediately after the trade to Detroit, Vrana scored eight goals and 11 points in 11 games. Detroit missed the playoffs, but Vrana showed enough scoring prowess for Detroit to sign him to a two-year contract extension with a cap hit of $5.25M.
Vrana was injured ten minutes into training camp to start the 2021-2022 season. When he was finally ready to resume playing games, Vrana ended up playing only 26 regular season games for Detroit. He scored 13 goals, six assists, 19 points, and had a -8 rating.
Vrana enters 2022-2023 healthy and ready to play an entire season while in the last year of his contract extension with Detroit. He is set to become an RFA at the end of the season.
Expectations for 2022-23
Expectations are high for both the Red Wings and Vrana. As one of the highest-paid players on the Red Wings, a healthy Vrana should be able to score between 30-40 goals for Detroit. With a new head coach and different systems used under the Jeff Blashill regime, Vrana should be given plenty of opportunities to display his offensive fortitude. Vrana will likely play in the top-6 forwards on a line with either Dylan Larkin or newly-acquired Andrew Copp. He should also be on the top power-play unit and get plenty of opportunities to score with the man advantage. It should be fun to watch Detroit's top sniper score goals on a rejuvenated Detroit roster this year.
In this episode, we recap the Traverse City Prospect Tournament and which players stood out. We spend the rest of the episode previewing the Red Wings' training camp and potential storylines to follow.