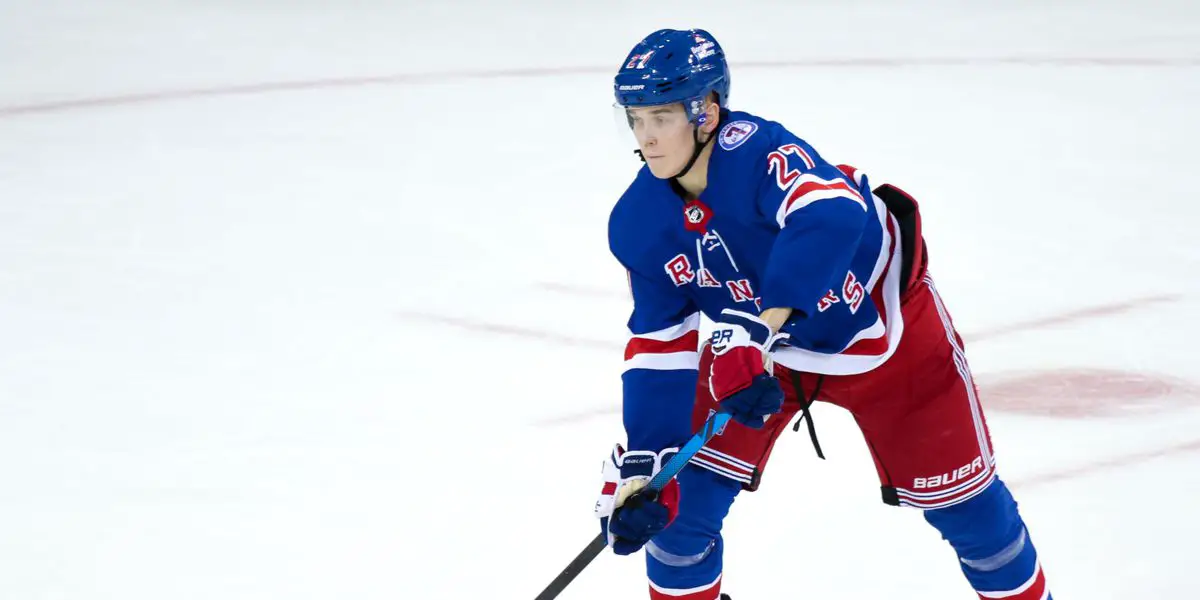 After a deep playoff run by the New York Rangers that saw them lose to the Tampa Bay Lightning in the Eastern Conference Finals last season, they look ready to run it back again this upcoming season. After another year of experience for the young players on the team, the Rangers are hoping they take the next step in their development.
That seems not to be the case, though, for one of their young defensemen. The New York Rangers are reportedly shopping a former first-round pick ahead of training camp.
As per Larry Brooks of the New York Post, he was notified that Nils Lundkvist is unlikely to report to camp in the absence of a deal.
"The Rangers are engaged in an accelerated effort to trade Nils Lundkvist after being notified that the 22-year-old Swedish defenseman is unlikely to report to camp in the absence of a deal, The Post has been told by multiple sources.'
The 22-year-old defenseman informed the club he will not report to training camp if he's not traded this summer. It seems his frustration is over the logjam at the right-handed defenseman position. The Rangers currently have Adam Fox, Jacob Trouba, and now Braden Schneider ahead of him.
The Rangers are currently working with his agent, Claude Lemieux, to find a trade partner where he will have the opportunity to challenge for a top-four spot and a role as a power-play quarterback. At 22 years old, he just wants his chance to thrive early on and establish himself in the NHL. Getting his footing at a young age will be crucial to his development as every minute of ice time and experience will help him grow.
The Rangers are seeking "a semblance of equal value" in return. It will be interesting to see what teams come calling to take a chance on adding the young defenseman.
The Swedish defenseman was originally selected 28th overall by the Rangers in the 2018 NHL Entry Draft. He appeared in 25 games at the NHL level last season and recorded one goal and three assists.
https://share.transistor.fm/s/170d32bd