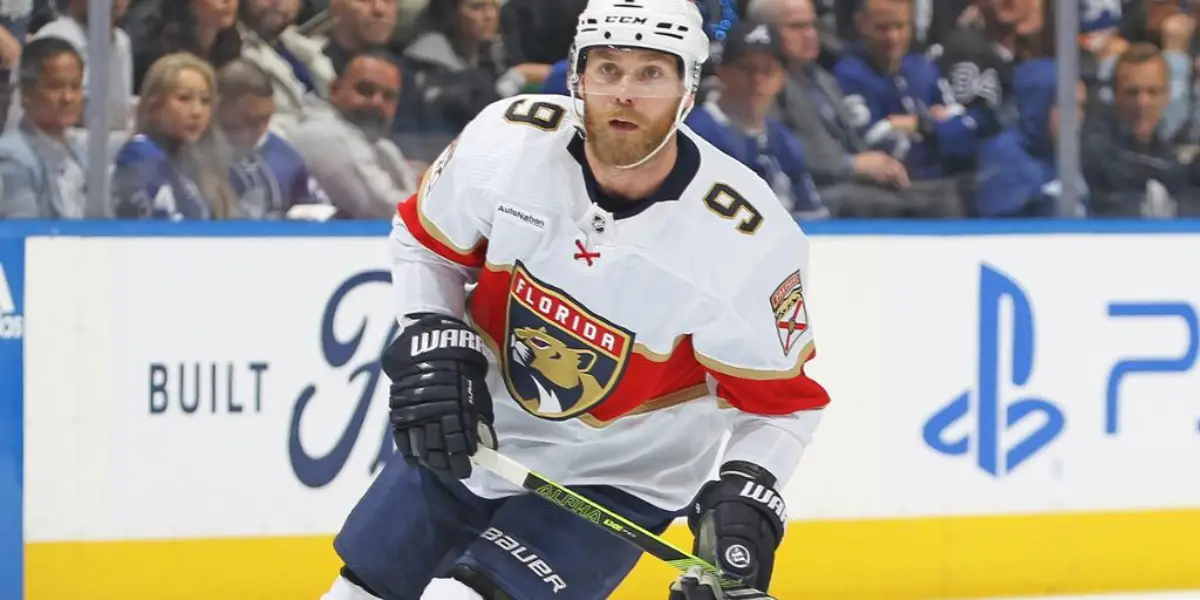 The NHL playoffs are full of shenanigans and dirty plays, but Sam Bennett has done it again. In the four games that the Toronto Maple Leafs and Florida Panthers have played so far, Sam Bennett has done two questionable things. The first was his play on Toronto Maple Leafs rookie Matthew Knies which resulted in a concussion. The second questionable thing? Punching Toronto Maple Leafs defensemen Jake McCabe when he could not defend himself when he was on the ice. To make the situation a bit more uneasy for fans, McCabe had a referee on top of him while he was being punched in the face repeatedly by Bennett.
These playoffs have replicated a consistent theme of the refs putting their whistles away and saying, "Let the boys figure it out." Once chaos ensues, the refs start acting as if they've been strict about it all throughout the entire playoffs.
Related Story: Sam Bennett Must Be Suspended For His Dirty Play On Matthew Knies
I should also mention that the playoffs are not called nearly as strict, and the players are fully aware of this. The players know what's on the line and play more aggressively than they would if it were a quarter of the way through the regular season.
At the end of a close game, temperatures rose beyond the referee's control. A hit on Leaf's defensemen Morgan Reilly by Panthers defensemen Brandon Montour would cause all of the chaos to ensue. Leafs forward Mitch Marner and Panthers forward Matthew Tkachuk, former teammates on the 2016 Memorial Cup Winning London Knights, would have a bit of a shoving match with each other.
However, to add to the pile of stuff that should've been disciplined in this series, Sam Bennett would take liberties on the downed and defenseless Jake McCabe.
Game five of this series is on Friday, May 12th, back in Toronto, and it should be an interesting game.
WELCOME BACK TO LEAFS LATE NIGHT! Presented by Inside The RinkRoscoe / Galaxy Biehn – Dubas Out?!?- Remember All The Good Times We Shared- I Don't Love Our Options- Matthews Next Deal?- Keefe's Fate- AI MascotsSPORTS! IS FUNMERCH IS AVAILABLE!JOIN OUR DISCORD!Remember to follow us on Twitter @LeafsLateNight & IG @LeafsLateNightCheck out Mike, Josh, and Nathan's articles on the Leafs + many more! insidetherink.com