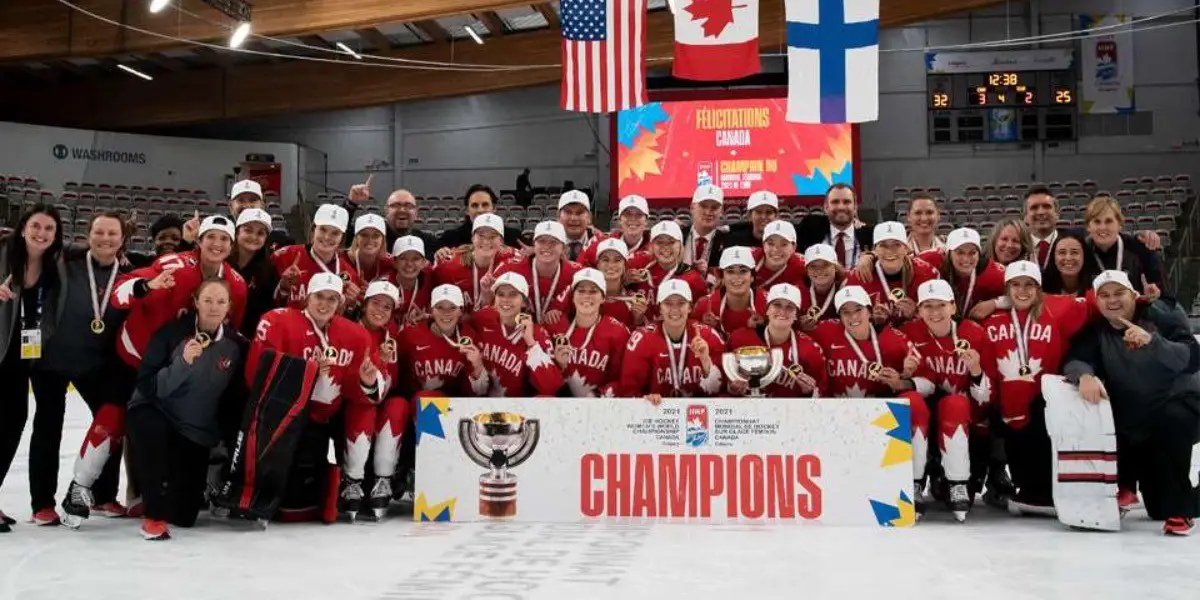 The 2022 Women's World Hockey Championship kicked off in Denmark today, with Canada beginning their gold medal defense against Team Finland. With a constant conversation surrounding women's hockey – for better or worse, accurately or inaccurately – and the lack of parity between teams, Finland looked to keep pace with the Canadians. After 60 minutes of play, Canada opened their tournament with a 4-1 victory in a close game almost all the way through.
Sarah Nurse, EA Sports' co-cover athlete on the new NHL 23 game and record holder for most points in a single Olympic tournament, tallied a powerplay goal and an assist for the Canadians. Marie-Philip Poulin – Captain Canada – also pitched in a goal and an assist of her own, including the game-winner in the first period. She was named player of the game for Canada, while defender Nelli Laitinen earned that award for Finland.
Finland's speed and the outstanding goaltending by Anni Keisala were on display against the top-ranked team in the world. Kesiala stopped 39 of 42 shots faced, including many dangerous chances from the slot. During the game, it appeared that Canada was tempting fate, finding themselves on the penalty kill several times as Finland sustained offensive pressure. Finland's lone goal, scored by Julia Liikala, came just as a Canadian penalty expired. Canadian goaltender Ann-Renee Desbiens also had to be sharp on a penalty shot by Kiira Yrjanen at the end of the first period.
The Canadians went 1/2 on their powerplay, thanks to a 5-minute major for boarding on Petra Nieminen, which also took her out of the match with a game misconduct. Besides that one hit, Finland played an extremely disciplined game and kept their feet moving against a skilled Canadian group.
Team Finland won't get much of a breather as they are set to take on the Americans on Saturday, who are fresh off their 10-0 victory against Team Japan earlier in the day. The Canadians also play Saturday and will go up against Switzerland, whose roster includes the exciting Alina Müller (Northeastern University).
https://share.transistor.fm/s/bc1e0db7