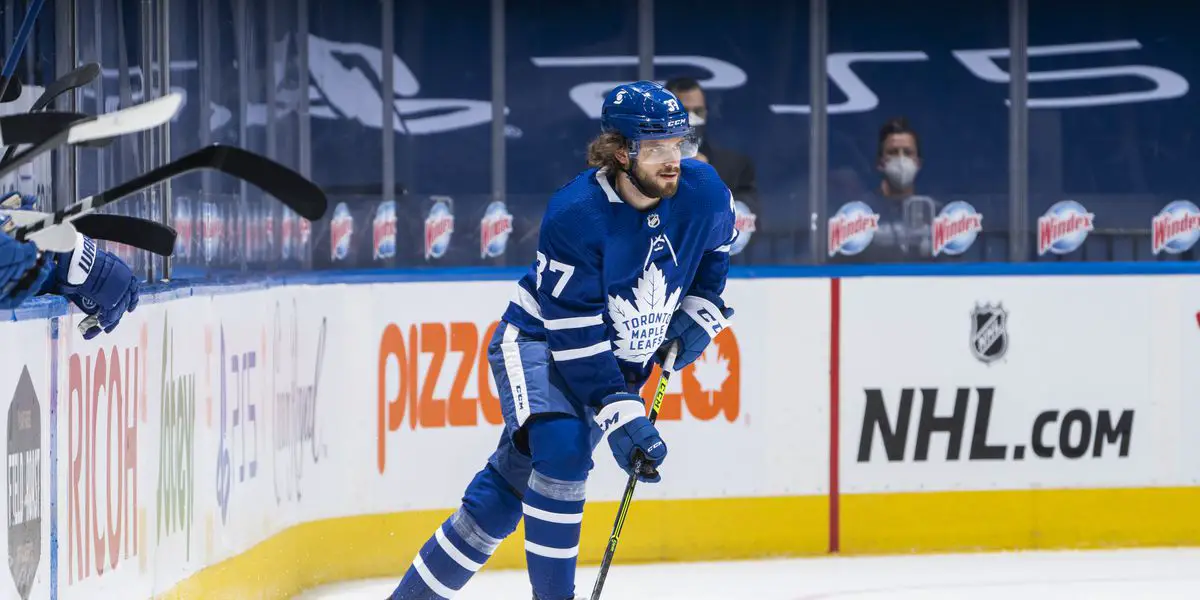 Toronto's 2017 1st round pick, Timothy Liljegren, entered the 2021-22 season under a lot of pressure to perform. Despite only being 22 years old, many in the media and the fanbase had already written him off as a career tweener despite clear year-over-year progression at the AHL level. He came to the AHL in his D+1 season as a purely offensive defenseman. He put up 17 points in 44 games, good for 6th all-time in P/GP among U18 defenseman who played ten or more games. 2 years later, he was up to 30 points in 40 games, good for 9th all-time in U20 scoring from the back end, but the real progression in his game came outside of the offensive zone. By the end of the year, he had taken many of the skills that made him great on the offensive side of the puck and co-opted them to become a true two-way defenseman and a beast in transition. In a Twitter thread, @SammyT_51, a scout for DobberProspects, does a fantastic job of breaking down the more under-the-radar aspects of growth in Liljegren's game.
Give him a follow if you like keeping up with prospects in the Leafs' organization and Central Europe!
Then, just eight games into the year, the former first-rounder got his break. On the back of a stretch of genuinely horrendous play from Toronto's Justin Holl, Liljegren found himself slotted in next to Jake Muzzin on Toronto's 2nd pair, and he has taken the opportunity and run with it. Over the next two games against Detroit and Vegas, he would average 17 and a half minutes while putting up an xG% of 89.68 and 95.21, respectively, earning heaping praise from his coach. In this tweet from TheHockeyNews writer David Alter, @dalter on Twitter is Sheldon Keefe's comments on Liljegren after the Detroit game. ­­­­
So, where does this leave Toronto? They traded a pretty good b level prospect in Filip Hallander for Jared McCann (who is producing well in his own right), so they could protect Holl in the expansion draft. Many organizations wouldn't want the player they gave up two solid assets to keep sitting in the press box. However, the Leafs don't seem to be trying to save face on that transaction as they have continued to play Liljegren. There have even been rumours surfacing that Toronto is dangling Holl and Travis Dermott in trade talks. LA is the team whose name has come up most often in connection with these talks. They are desperate for help on the right side after losing Drew Doughty and Sean Walker to significant injuries. While I'm not sure it makes sense to sewer your D depth in early November, the Leafs certainly have options when it comes to their back end, thanks to the exceptional play of Liljegren thus far. It will be interesting to see how the team plays it out moving forward!