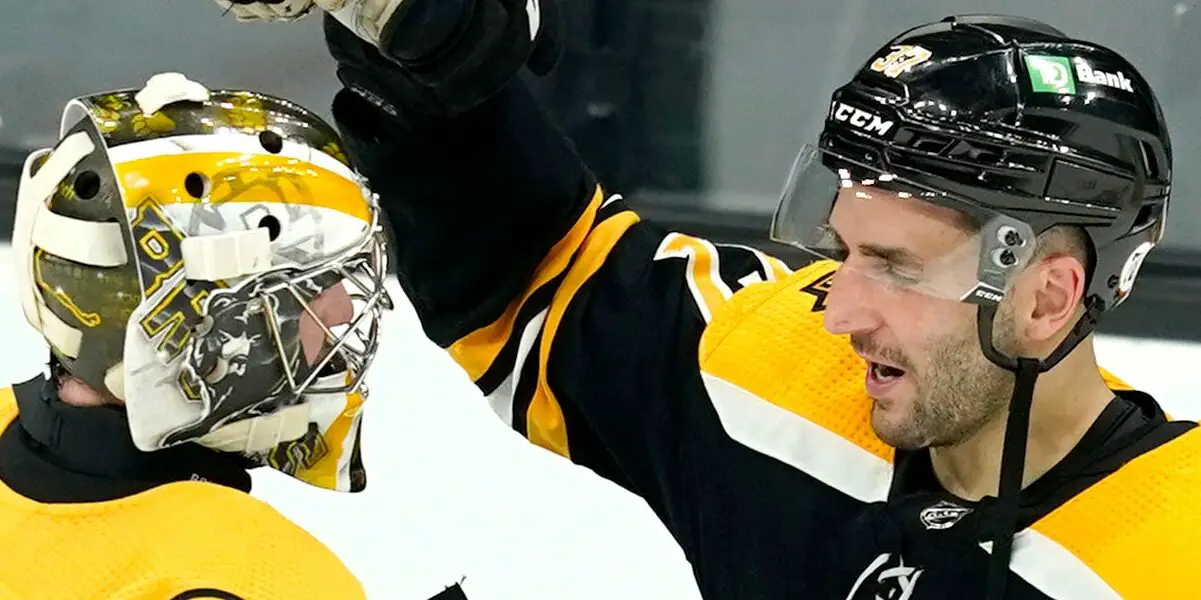 The Boston Bruins have had a rollercoaster of a year so far. New goalies, a new bottom-six, and the annual "secondary scoring" question have been the most significant areas of concern. This season has been hectic, to say the least, and Covid has been the primary catalyst for that. The NHL has had to shut down early and pull out of the Olympics for the second time in recent years. With this season's future up in the air, let's take a look at the Bruins 26 game season so far.
Current record: 14-10-2
Power Play Percentage: 23.7% (8th)
Penalty Kill Percentage: 81% (13th)
Shots Against Per Game: 29.8 (7th)
Goals for Per Game: 2.7 (25th)
Most Disappointing Player: Nick Foligno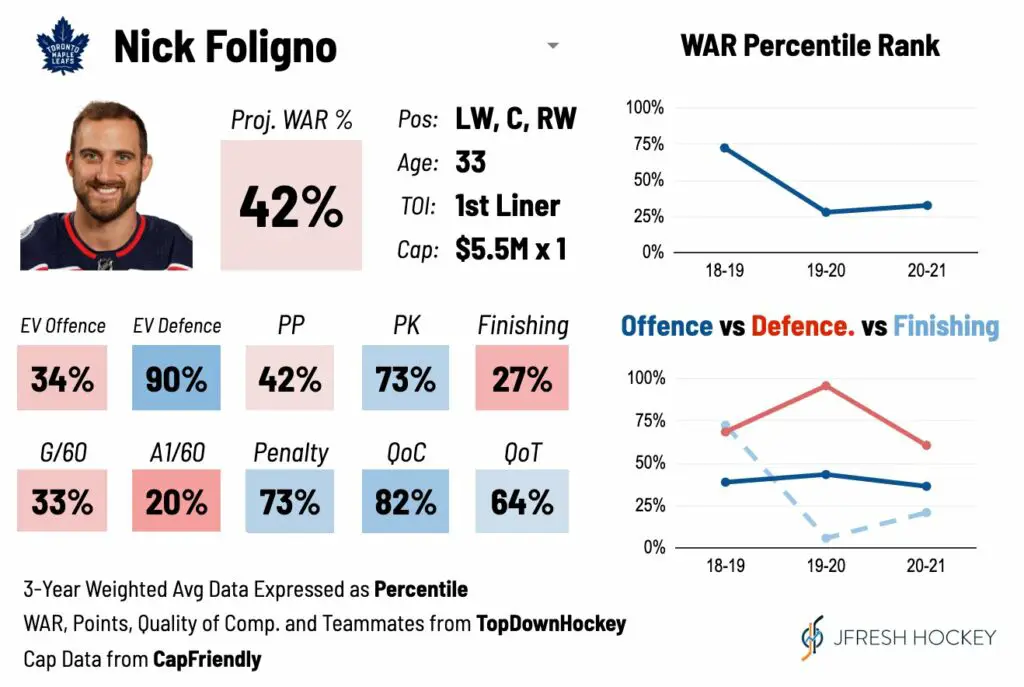 Stat Line: 18GP 0G 4A 4P -8
Honestly, there are about half a dozen players that I could put here. In my eyes, however, no one has been as disappointing as Nick Foligno. At the beginning of the year, Nick had an upper-body injury but has logged 18 total games on the season. Before joining, he was touted as a hard-nosed power forward who will muck around in front and score you ten goals a year. Thus far, his offensive production has been anemic. If you've watched any games, you'll know what I mean. Most nights, he has been invisible, and a few times has directly cost them a goal. Right now, his contract is looking like a bit of a flop. Two years at 3.8 million is cap space that would have been better off spent elsewhere as of now. Bottom line, someone who is earning almost 4 million a year needs to have a goal by the Christmas break.
Most Impressive Player: Charlie McAvoy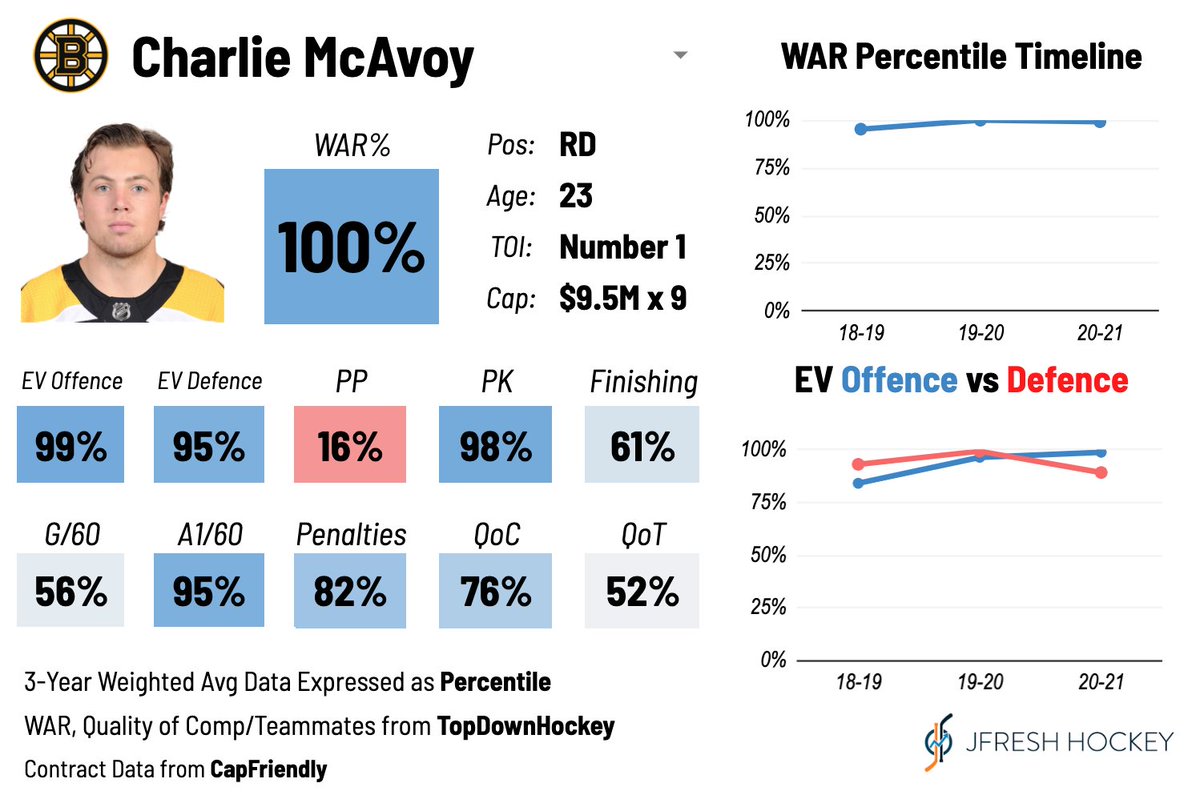 25GP 4G 11A 15P +3
The only bright spot on the back end this season has been Chucky. He has indeed emerged as a number one defenseman, and if he continues this production, he will inject himself into Norris discussions. He needs to produce more on the offensive side of the puck, but 5-on-5, there's no one better. If Charlie could quarterback the powerplay as Krug did for years, he would undoubtedly be a top-three defenseman in this league. He needs to chip in more than 30 points on the back end, but other than that, he is rock solid as usual.
Secondary Scoring Once Again
This offseason was supposed to be the one where Sweeney fixed the problem. The additions of Nosek, Foligno, Haula, and last season's add of Lazar and MVP Taylor Hall were supposed to fix it. Taylor Hall has been slow to start this year with only five goals and 14 points. After a blazing start with the Bruins after the trade, he hasn't seen as much success. Losing David Krejci this season certainly has affected this roster and Hall significantly. The rest of the additions have struggled to stay even.
This year, Curtis Lazar has five points on the 4th line and has seen more success than anyone else in the bottom-six. Another player that hasn't seen much success this season is Craig Smith. He had an injury for a bit this season, which has undoubtedly been a setback. Despite this, being paid 3.1 million a year means you should put up more than two goals with second-line minutes. The way the Bruins performed in their last game against the Islanders was sad to watch. Without Bergeron and Marchand to drive the offense, the rest of the team looked lost out there. They need to smarten up and stop relying on the top line for their offensive production.
Defensive Questions
This season, the Bruins defense has been hit or miss at the best of times. With the season finally restarting, it's time to see what they're made of. It goes without saying, but Charlie McAvoy has been excellent once again. Being the only defenseman who has contributed offensively this season, he needs some support among his linemates. Matt Grzelcyk is supposed to be their second-best offensive option on the back end but thus far has been disappointing. With only one goal and six points in the first 26 games, it seems that the Bruins may need to try another option on the 2nd PP.
Brandon Carlo has been a steady force since returning after an injury-plagued 2020 season. He isn't known for his offense, but he does have more goals than Grzelcyk this year. The new additions of Mike Reilly and Derek Forbort have been less than stellar. They have only five points, and their defensive lapses have cost the Bruins a few goals this season.
By far, the worst D-man this season has been Connor Clifton. Being demoted to their 7th defenseman hasn't done anything to make him want it more. He has looked lost most nights and is minus-4 with only two points in 17 games. It seems as though the Bruins need to make a change, but their options are pretty slim at this point. Giving Vaakaninen or Achan another shot with the big club certainly couldn't hurt.
Options Moving Forward
It's almost a certainty at this point that the Bruins are going to make a trade. With Debrusk and Senyshyn recently requesting trades, the rumor mill has been buzzing. The Bruins have been linked to multiple stars like Dylan Strome, Tomas Hertl, and Jake Chychrun. They should take their time and assess their exact needs before making a trade. A trade for Chychrun would be costly and most likely cost them prospects they can't afford to lose. Although, the possibility of a McAvoy and Chychrun D-pairing for the next ten years is pretty appetizing.
I've seen people speculating that a Dylan Strome for Jake Debrusk one-for-one would make sense for both teams. The Hawks could use a skilled goal-scoring winger, and the Bruins center depth has needed help badly since the season started. Both players could use a fresh start.
As for the Hertl trade, I think it would be the smartest trade of the three. Hertl is a skilled playmaker and has consistently been good on some bad Sharks teams. He is in the final year of his deal and would have to be re-signed, but he would be their first-line center for years to come. If they acquire him, there is a slight chance that he could head back to the Sharks in the off-season. If I am Don Sweeney, this risk is worth the reward of a number one center. 
The Reality
The Boston Bruins right now aren't good enough to earn a top 3 spot in the Atlantic Division, period. The Panthers, Lightning, and Leafs have those spots locked down as of right now, and it doesn't seem like that will change any time soon. They need to address their issues if they hope to make it into the playoffs in an outstanding division. Change is necessary, whether it's a trade, a lineup change, or giving younger players a shot at a roster spot. Tuukka Rask will be returning, which puts another wrinkle in the goaltending conversation. I am cautiously optimistic that the rest of the year will be better despite these glaring issues.