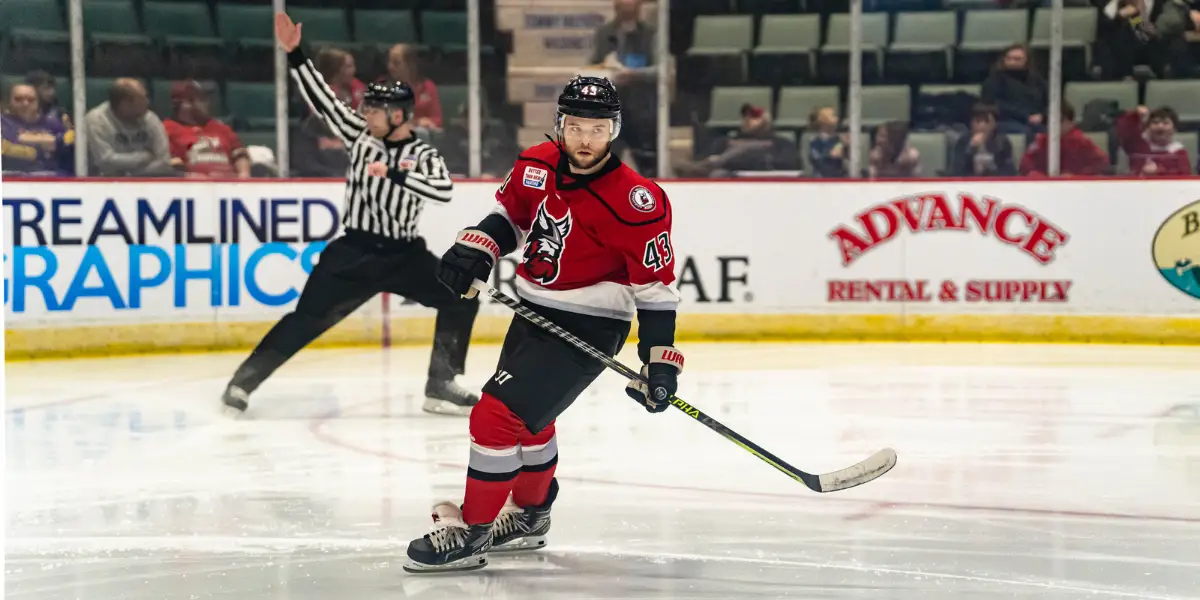 The Adirondack Thunder brought in a few new faces to help right the ship as they struggled out of the gate, and one of the names that have made the biggest impact so far is Grant Jozefek. The 25-year-old forward signed with the team on November 4th and started off hot, picking up seven points in his first 10 games with the team. Adirondack is Jozefek's second team this season and third in his short career that began late last season. I recently sat down with the Chester, NJ native to talk about his hockey upbringing and what this season has been like for him.
Jozefek Finding a Home with the Thunder
For Jozefek, he first put on skates at five years old. Still, they weren't hockey skates, "I started playing at five, but I started figure skating when I was four, so I got the skating aspect of it down, but after a year, I told my parents that I wanna play hockey, so I think I got tired of the figure skating and wanted a little more action out of it and ever since I haven't stopped playing," said Jozefek. The Chester, NJ native also enjoys the fact that he now gets to play closer to home with the Thunder, "Oh definitely, I've never been down South before, I think that whole experience was a little new for me, or what when I was down there, but coming back here it feels better, the weather, the winters, some say I may be a little bit of a weirdo for liking the cold, but I've always liked the cold and I'm just trying to make the most of my opportunities" said Jozefek.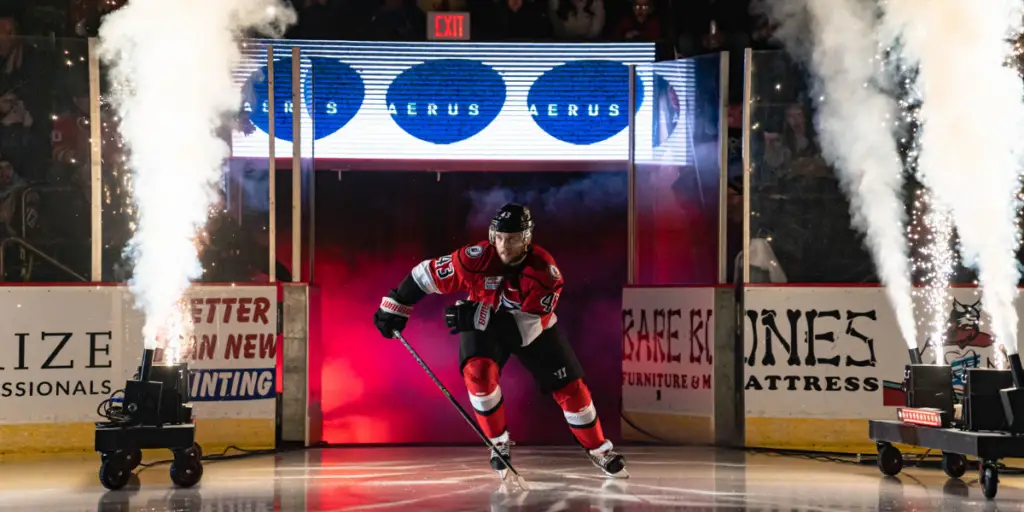 Before heading to the ECHL, Jozefek spent five seasons at Northeastern, where he racked up 29 goals and 47 assists for 76 points in 134 games. During the 2018-19 season, Northeastern made it all the way to the NCAA Championship Tournament, "It was unbelievable, it just felt like we couldn't stop winning, we won Hockey East that year, we won Beanpot, went to the National Tournament, it honestly just felt surreal, I think a lot of the characteristics we had that year resonate with this Adirondack team, so that's why I'm so excited to be here" said Jozefek. However, his road to the Thunder wasn't an easy one. After coming out of Northeastern, Jozefek spent 14 games with the Worcester Railers at the end of last season. However, he wouldn't re-sign with the team. "It's definitely been kind of a rollercoaster. I haven't been in this position before, you just gotta take the punches and go with it, I know I was pretty down on myself after I got cut from Savannah, but I just told myself to stay the course and don't give no matter how much you want to, and I made the lineup here, and make the most of the opportunities that I get," said Jozefek.
When Jozefek isn't on the ice, "I like to chill at home and watch a lot of sports, I'm a big sports fanatic. On Sunday, I'm always watching NFL Redzone, I'm a big Giants fan, Yankees fan, I try to get those games during the Summer and if I can during the season, I also like playing video games with my friends," said Jozefek.