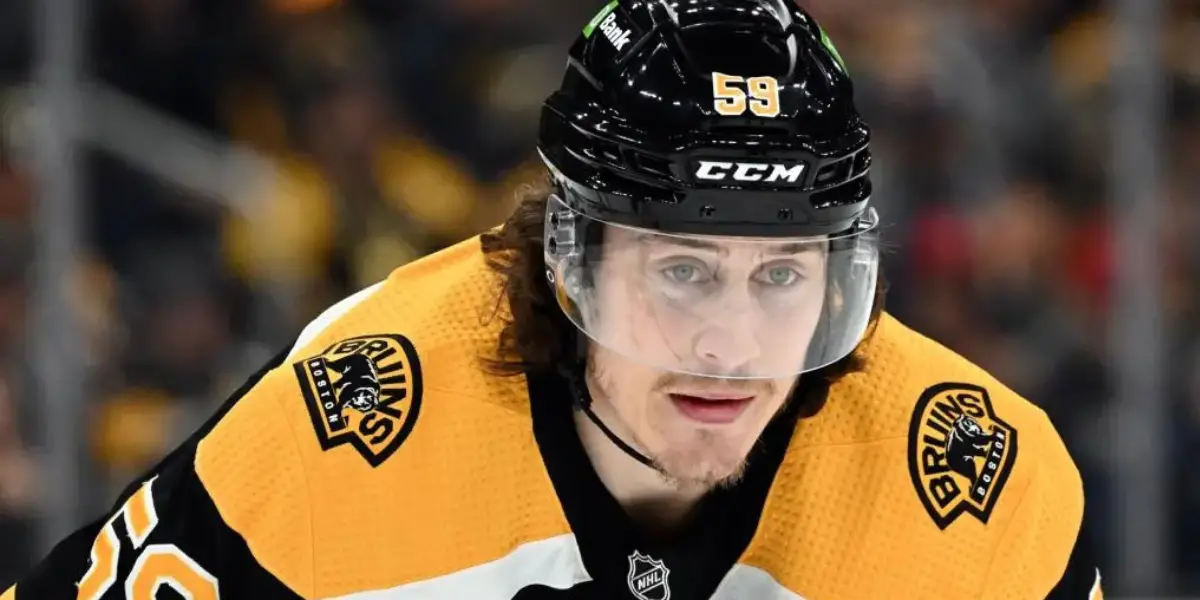 The Boston Bruins acquired Tyler Bertuzzi from the Detroit Red Wings on March 2nd. Bertuzzi has never experienced playoff hockey, and tonight he played in his first playoff game as a member of the Boston Bruins; he recorded his first career playoff point on an assist when David Pastrnak scored the goal to get the scoring started.
Tyler Bertuzzi career
Tyler Bertuzzi played in 305 games with the Detroit Red Wings over a seven-year career, and in those games, he scored a career 88 goals and added 114 assists. Since joining the Bruins, Bertuzzi has played in 21 games, scoring four goals and adding 12 assists. Bertuzzi experienced some injury issues during his time with the Red Wings, but with the Bruins, he has been healthy and has been a force on the second and third lines with them. Bertuzzi has never experienced playoff hockey in his career, and tonight with the Bruins, he is playing in his first game. David Pastrnak started the scoring for the Bruins, and Tyler Bertuzzi registered an assist for his first career point, coming in his first career playoff game. Bertuzzi was a key piece in helping the Bruins claim the all-time wins record in a season and points record in a season, even if he joined the team late, and he will be a key piece for the Bruins as they try to claim their seventh Stanley Cup title.
Season 2. Episode 37. It's Going To Be A Long Off-Season
–
Bruins Benders Podcast
The Bruins off-season will be longer than expected. We like some CHL rules changes. The Bruins defense needs to be nastier, not just bigger. Can this core going forward win a Cup? Plus Beauties and Benders and Rod Brind'Amour whines.