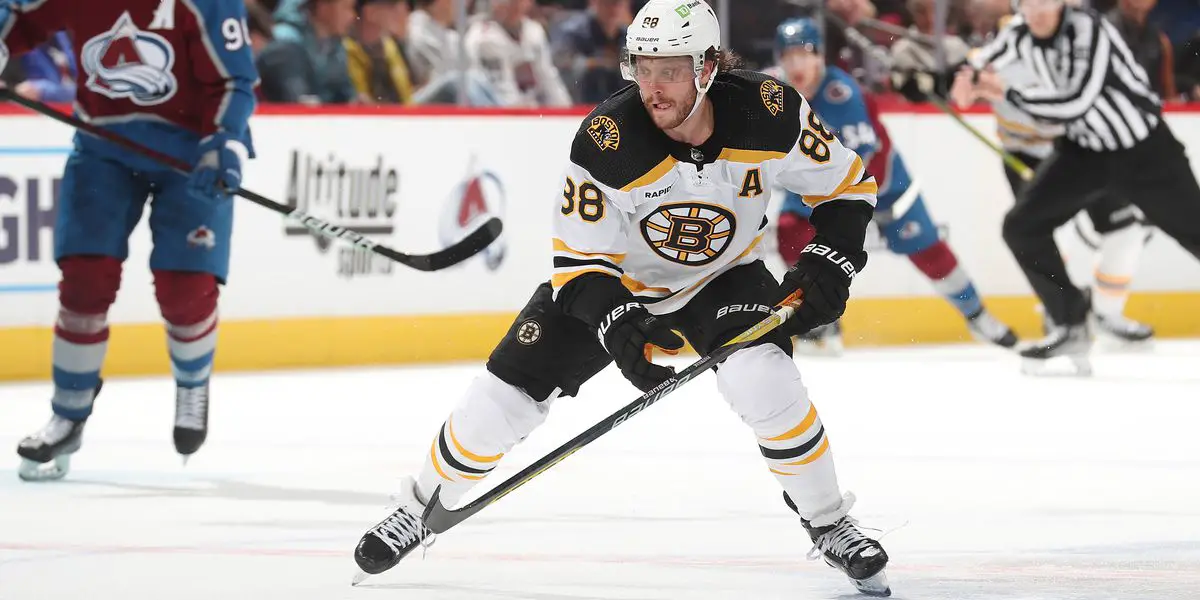 David Pastrnak was born on May 25, 1996, in Havirov, Czech Republic. As a 13-year-old in 2009-10, Pastrnak played in his native Havirov on a U-16 team scoring 24 goals with 28 assists in 30 games. The right wing would play on the U-16 team again the next season for 26 games and totaled 32-21-53 before joining the U-18 squad. In 2011-12, Pastrnak played on loan with Ocelari Trinek U-18 and dominated with 33 goals in 31 games.
The next season, the goal scorer played would leave his native Czech Republic for Sweden and play for Sodertalje in the Super Elite Swedish League, where he registered 12-17-29 in 36 games. Pastrnak scored one goal with two assists in five games for Czechia in the World Junior U-20 Championships.
David Pastrnak was Drafted 25th Overall by Boston Bruins in the 2014 NHL Draft.
The Boston Bruins drafted David Pastrnak in the first round (25th overall) in the 2014 NHL Draft. Pastrnak was the second Czech drafted after fellow native Jacub Vrana by Washington at 13. The 6-foot, 190-pound right wing signed a three-year, $2.775 million contract on July 15, 2014, and began his professional career with the Providence Bruins during the 2014-15 season playing 25 games and totaling 11 goals and 17 assists. Pastrnak made the AHL All-Star Team and earned All-Rookie Team honors.
Pastrnak's NHL Debut To Today
David Pastrnak made his NHL debut for the Bruins on November 24, 2014, against the Pittsburgh Penguins at TD Garden in Boston. Pastrnak played ten shifts for a total of 7:53 of ice time in the game, skating with Providence teammates Jordan Caron and Alexander Khokhlachev. Pastrnak would not register a shot in the 3-2 overtime loss.
The accolades for Pastrnak have continued year to year, including being named Czech Player of the Year five times, NHL First All-Star Team and All-Star Game MVP in 2019-20, and the Rocket Richard winner for most goals in the NHL in 2019-20 with 48. The right-shot sniper is ninth all-time in goals in Boston Bruins history and has registered 284 goals and 304 assists in 572 regular season games while totaling 70 points in 74 postseason games.
Pastrnak recently signed an eight-year, $90 million contract extension to remain in Boston until 2031. This season, the star forward has 44 goals and 40 assists with a plus-29 rating and is a candidate for the Hart Trophy for the league's Most Valuable Player.
Season 2. Episode 37. It's Going To Be A Long Off-Season
–
Bruins Benders Podcast
The Bruins off-season will be longer than expected. We like some CHL rules changes. The Bruins defense needs to be nastier, not just bigger. Can this core going forward win a Cup? Plus Beauties and Benders and Rod Brind'Amour whines.