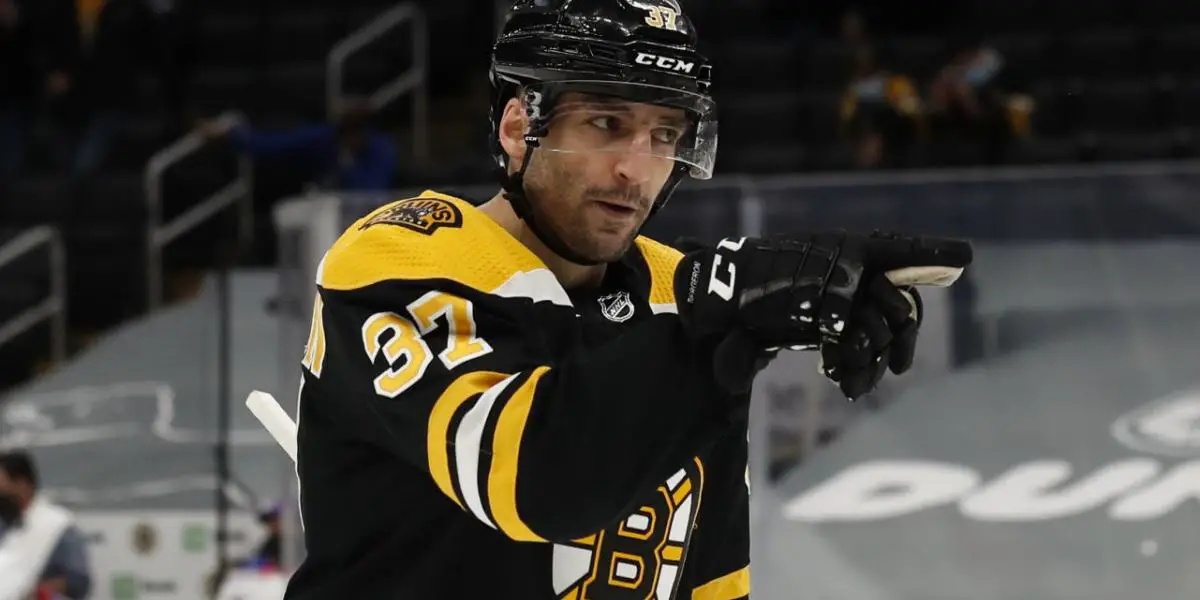 Boston Bruins General Manager addressed the media Sunday, and the status of Patrice Bergeron for Game 1 of the Stanley Cup Playoffs was a hot topic. Bergeron has been absent for the last two practices after apparently injuring himself in the regular season finale against the Montreal Canadiens Thursday. The team captain left the 5-4 win with an apparent upper-body injury and did not return.
When Bergeron did not attend the practice for a second consecutive game, Sweeney was asked about Bergeron's availability. Sweeney said, "Patrice doesn't need extra days of practice. If he feels well enough tomorrow, he'll play." Sweeney went on to mention that the five-time Selke Award winner is dealing with an injury and an illness.
Linemate Brad Marchand said of Bergeron missing practice, "He's taken rest days throughout the year just to make sure he's feeling good. You know, if someone is not feeling great this time of year, then it's just great to have the opportunity to rest up and prepare."
The loss of Bergeron for any amount of time would be a blow to a team that set the NHL record for wins and points this season. Bergeron scored 27 goals with 31 assists and won 61.1 percent of his faceoffs this year. The Bruins have more depth at the center position than in years past, with David Krejci, the emergence of Pavel Zacha, and solid defensive centers Charlie Coyle and Tomas Nosek.
The good news for Bruins fans is that Bergeron has a history of playing through injuries, including Game 6 of the 2013 Stanley Cup Finals. The 37-year-old center was able to battle through broken ribs and a punctured lung as the Bruins lost a deciding sixth game against Chicago.
There is still a good chance that Bergeron will compete in the first game of the playoffs versus Florida at 7:30 pm on Monday at TD Garden. The Bruins were 2–1-1 against Florida this season, with each team winning both games on home ice.
Season 2. Episode 38. Special Guest Terrence Wallin
–
Bruins Benders Podcast
Maine Mariners Coach Terrence Wallin makes a return visit to recap the season. Should the Bruins make room for Tyler Bertuzzi? Will the Bruins move some core pieces? I guess there is more time for golf and more!