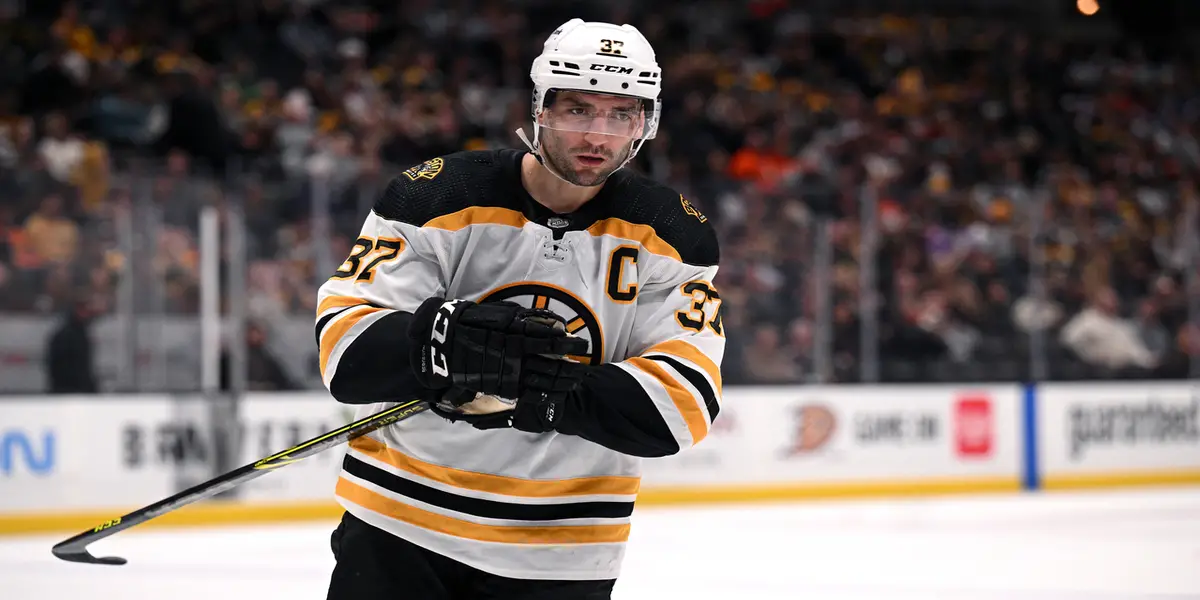 The Boston Bruins started their postseason journey with a 3-1 win over the Florida Panthers. While winning games is always important, the B's proved something with their win on Monday night.
Prior to the game, Boston head coach Jim Montgomery told the media that an illness was making its way through the locker room. While Linus Ullmark was able to suit up, Bruins captain Patrice Bergeron was unable to.
Whether it be on the ice or in the locker room, Bergeron is a crucial part of the roster. He is one of the best two-way centers to play the game and an amazing leader. This season, the 37-year-old tallied 27 goals and 31 assists in 78 games played.
Pavel Zacha replaced Bergeron on the top line and tallied an assist on the night. Montgomery was pleased with Zacha's performance.
"It speaks of the leadership underneath Patrice, and it also speaks to our depth," he said via Eric Russo of BostonBruins.com. "We're very confident with Zacha in the middle, and we know in the future. He's going to be an excellent top two center for us. He showed that tonight."
Winger Jake DeBrusk said that even though Bergeron didn't play, he was still making an impact.
"He was watching here in the room," DeBrusk said via Russo. "Obviously, such a presence. You can tell how bad he wants to be out there, and he can't wait to get back in the mix. You can tell he's itching to get back – and it's one of those things that we take as a team, and it kind of gives you a boost seeing him around. We want to do it for him. That was the main goal at the start of the year."
While Bruins fans will be hoping that Bergeron can return for Game 2, they have proved that they can win without him. The depth on the 2022-23 roster has allowed for a margin of error, and even an absence from a player of Bergeron's caliber can't sink this team.
So while it is just the first game of the playoffs, Bruins fans should be excited about how the team was able to perform without their captain. Even if he is forced to miss more time, Boston's quest for the Stanley Cup isn't in any danger.
Bruins Stanley Cup Playoff post-game live streams can be found at: Inside The Rink – YouTube
Season 2. Episode 37. It's Going To Be A Long Off-Season
–
Bruins Benders Podcast
The Bruins off-season will be longer than expected. We like some CHL rules changes. The Bruins defense needs to be nastier, not just bigger. Can this core going forward win a Cup? Plus Beauties and Benders and Rod Brind'Amour whines.