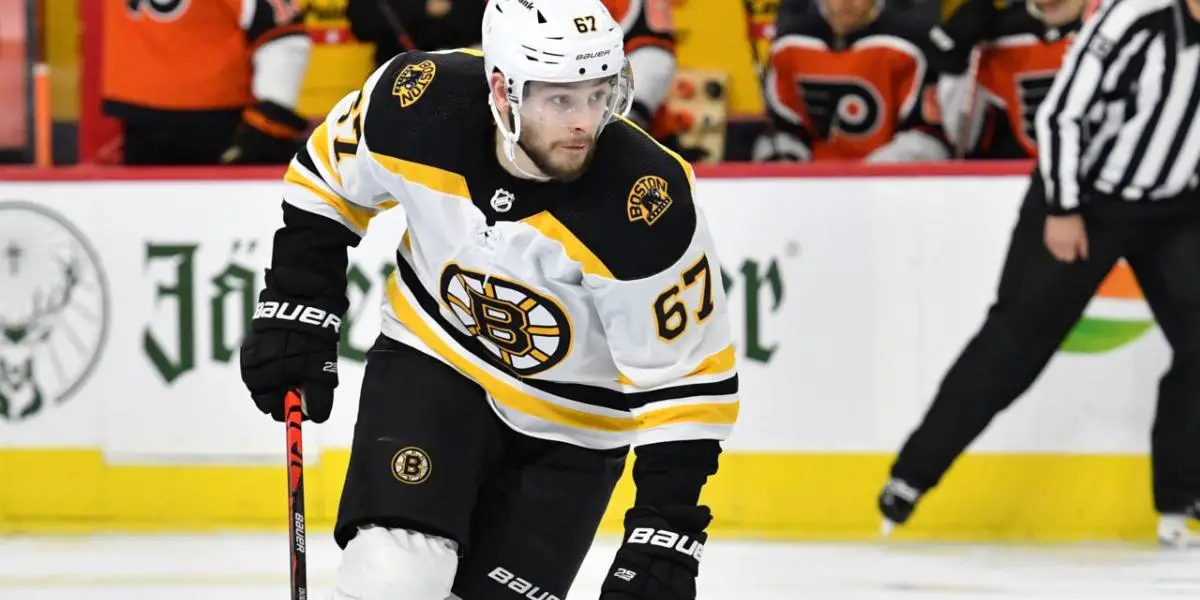 Now that we have covered the season preview for the forward group in Boston. It is time to turn the attention to how this team plans on keeping the puck out of the net. Coming into the second season with the same defensive core and goaltending tandem could be an advantage for the Bruins. Chemistry is vital in an NHL lineup, and the Bruins have plenty of it. With a new coach in Jim Montgomery coming in to help change the style of play on the ice, players will lean heavily on each other as they change roles on the ice.
Defensive Core
This season will start with injuries impacting the lineup in a profound way. Charlie McAvoy and Matt Grzelcyk will miss a significant amount of time to start the season. Grzelcyk is estimated to return sometime in the first month of the season, while McAvoy is expected to return in December. Not ideal to have two of your top-four defensemen out.
Hamphus Lindholm is set for his first full season in the black and gold after being acquired from the Ducks at last year's trade deadline. After signing an eight-year extension to remain in Boston, it's obvious that Lindholm wants to be a key member of this Bruins roster. Lindholm was able to produce five assists in ten games last season after joining the Bruins and has a history of 20-30 points per season with the Ducks. Boston will rely on Lindholm to lead this defensive unit while McAvoy remains on LTIR to begin the year. This may be a tall task for Lindholm, but if the Bruins have any hopes of staying competitive, he will need to step up to the task.
Brandon Carlo returns for his seventh year in Boston and is arguably one of the most pivotal. Jim Montgomery has already made it known that he will be expecting more from a player like Carlo. Stating that he wishes him to jump into the offensive side of the game more regularly. Carlo has previously solidified himself on the Bruin's second pair as a stay-at-home defenseman, and asking him to jump up in a rush will be interesting to watch this season. Suppose Carlo can elevate his average by 15-20 points per season under a Montgomery system. In that case, his current contract will turn out to be a gem, with four additional years remaining at $4.1m AAV.
Mike Reilly and Derek Forbort both signed similar contracts with the Bruins last year and had mixed results. Reilly played 70 games and had 17 points, while Forbort played 76 games and had 14 points. Both players had mediocre seasons at best and left much to be desired. Thankfully for Forbort, he proved his worth in the postseason, where he became a force on the blue line. Blocking shots and becoming one of their most reliable shutdown defenders showed why he deserves a space on the roster. With a cap hit of $3 million, Reilly's place on the roster has come into question this offseason. As the Bruins are looking at how to give themselves cap flexibility, Reilly's name comes up often. He isn't an overly physical defenseman, either. No matter how you slice that pie, cheaper options are available to the Bruins via prospects who provide the same production in their lineup. Reilly is playing for his future as a Boston Bruin at this point. If he doesn't show his value, it wouldn't surprise me to see him moved at some point this season, especially after the injury issues clear themselves up.
Connor Clifton will provide a steady presence on the third pairing for the Bruins whenever called upon this season. It seems that no matter how many games Clifton plays in, he always finds a way to get on the score sheet or get the announcer to talk about that "Cliffy Hockey."
As we talked about at the beginning, Charlie McAvoy and Matt Grzelcyk will miss time to start the season. They will significantly boost the lineup as they return from rehabbing their injuries. First to return is Grzelcyk, returning for his seventh year in black and gold. Grzelcyk has been a steady offensive presence on the Bruin's back end, getting some power play time and favorable zone starts. Averaging 20 points per season and always a respectable plus/minus. Grzelcyk is in a year that I believe could be a turning point in his career. He has not been very good in playoff hockey, not by any means. In 59 playoff games, Grz comes in at a whopping -18, a monumental shift compared to his 307 regular season games with a +78. He is just not built for playoff competition and intensity, and I don't see that magically changing.
Charlie McAvoy is the knight in shining armor for the Bruin's blueline. A Norris Trophy contender and a reliable two-way game make him the obvious #1. McAvoy will be in the first year of his new eight-year $76 million contract extension, and expectations will be very high. When he returns to the lineup in December, you can expect him to take control of the top powerplay unit and play 20+ minutes per game. While I think the amount of time missed will keep him out of serious Norris contention, I think we are in for a 70+ point season from Charlie McAvoy.
Now the most intriguing player last, Jakub Zboril. Zboril was set for his golden opportunity last season before he was sidelined with an injury. He passed the eye test with flying colors in the ten games he played and added three assists to the scoresheet. As long as Zboril can remain healthy, this is the year he becomes a household name in the NHL. I hope to see Zboril playing alongside Lindholm on the top pair while McAvoy is on LTIR. If Zboril can show he is a top-four defenseman in the NHL, the future blueline in Boston is VERY stable.
Pairings
Here are my ideal pairings with and without injured players.
Lindholm – Zboril
Reilly – Carlo
Forbort – Clifton

Lindholm – McAvoy
Zboril – Carlo
Forbort – Clifton/Reilly
The boys are back after a long break but have plenty to talk about as the playoffs are in full swing. We go series by series, looking at how teams have fared so far and who will come out on top. Thanks for listening! Please rate and review our show on your favorite listening platform. Check out our partner's website at www.insidetherink.com for all your latest hockey news.