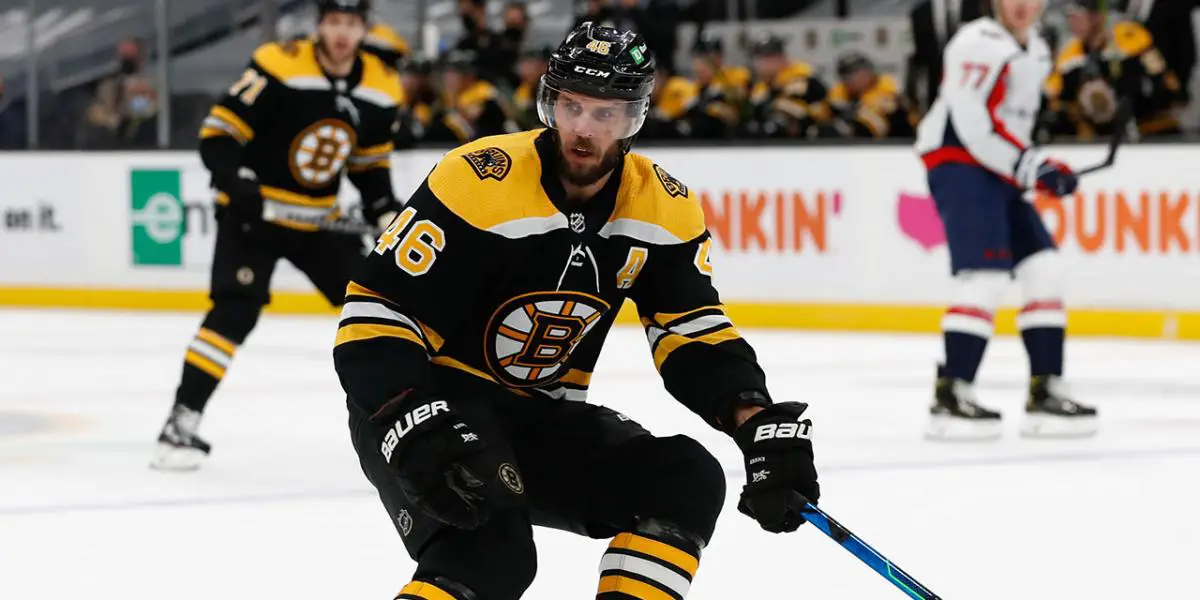 Following a season of disappointment and an offseason that left most fans very uneasy, the Bruins have put together what could be called a "reunion tour." A Summer mixed with nostalgia stemming from the Rask family vow renewal caused a lot of noise amongst the Boston fan base and some media members.
Offseason Changes
To start the offseason, Don Sweeney and Bruce Cassidy had done their end-of-season interviews, and the team headed off to enjoy the Summer. Unfortunately for Cassidy, things were about to change. Don Sweeney made one of the most shocking moves this offseason by firing Bruce Cassidy on June 6th. A move that was heavily criticized, especially after hearing Cassidy was going to return for the upcoming season.
With the firing of Cassidy, Sweeney decided to hire Jim Montgomery. Montgomery spent multiple seasons as the Dallas Stars Head Coach and the St Louis Blues Assistant Coach before landing the spot in Boston. While many may have hesitation because of his exit from Dallas, Montgomery is a perfect example of a redemption story. "Monty," as some in the league call him, is expected to come in and give the younger players in Boston's lineup a chance to excel. While this current roster looks veteran-heavy, the next few years will see a lot of youth entering the lineup, a perfect storm for Jim Montgomery.
David Krejci is arguably one of the most talked about players throughout the last two seasons in Boston. Being the center of conversation last year about returning for a playoff push in Boston after completing the season in Czechia. Krejci had declined, and the conversation turned to "will he ever return to the NHL." We got that answer this Summer; Krejci signed a one-year contract with the Bruins. The announcement came just hours after the Bruins announced Patrice Bergeron had signed an extension to remain in Boston one more year. It was a great day to be a Bruins fan.
The Forward Group
Most of the Bruins forward depth is returning from last season with only a few new names, David Krejci and Pavel Zacha. Krejci is definitely not new to Boston, and we should expect him to fit back in quite nicely. Zacha, on the other hand, was acquired from the New Jersey Devils in exchange for Erik Haula earlier this Summer. Zacha was an RFA when he arrived in Boston and eventually signed a one-year $3.5 million extension. Not a small contract by any means, but Zacha should live up to the money. He is currently 25 and lists 6'3″, 210lbs. He was consistent every year, averaging 25-35 points per season. Unfortunately for him, there was beginning to be less space in the Devils lineup, and they needed to make a move.
Going into the season, Jim Montgomery is already on the record that Zacha will play on the first line with Patrice Bergeron and Jake DeBrusk. Brad Marchand will miss at least the first month of the season as he is recovering from two hip surgeries. The second line will consist of Taylor Hall, David Krejci, and David Pastrnak. Quite the impressive top six for the Bruins. Bottom-six depth is where things start to get interesting.
Charlie Coyle will no doubt be the third-line center. On the other hand, his wings are very up in the air. Craig Smith is slotted to take his spot on the third line, but he has been the topic of plenty of trade rumors this Summer. It's more likely that Smith will be on the roster to start the season, but he could be on his way out by the time Trade Deadline passes. Trent Frederic seems like the best option to fill the last void on the third line. The trio of Frederic-Coyle-Smith played significant time together last season and played an important role on the team. Big-bodied forwards, forechecking, and creating lots of puck possession was their key contribution.
Fourth-line duty is where things get foggy for the Bruins. Foligno, Wagner, and Nosek are all veteran presences with eyes on playing time. Steen, Beecher, McLaughlin, Studnicka, and Lysell are all prospects with sights on cracking the NHL roster. While it is unlikely to see Lysell getting fourth-line minutes, there is a chance he impresses enough to get a short stint in the top-six. Placing a player as talented as Lysell in a fourth-line role would be a mistake in his development. He would benefit more from playing in the AHL in an actual top-six capacity. In my opinion, a good fourth line for this season would consist of Foligno/Wagner-Studnicka-Steen. Jack Studnicka is 23, and in his fourth pro season, it is time for him to break into the lineup and get some minutes. This year could be a make-or-break season for Studnicka, and if things aren't going well, I wouldn't be surprised to see him traded in a package deal.
My ideal forward lines:
Zacha-Bergeron-DeBrusk
Hall-Krejci-Pastrnak
Frederic-Coyle-Smith
Foligno-Studnicka-Steen

Lines when Marchand returns:
Marchand-Bergeron-DeBrusk
Hall-Krejci-Pastrnak
Zacha-Coyle-Smith
Frederic-Studnicka-Steen
Yes, I am leaving a lot of money on the roster as a scratch for those cap-savvy folks out there. If this season is an "all-in" effort with the return of Bergeron and Krejci, then Don Sweeney will have his work cut out for him to move one to two forwards to free up cap space.
The boys are back after a long break but have plenty to talk about as the playoffs are in full swing. We go series by series, looking at how teams have fared so far and who will come out on top. Thanks for listening! Please rate and review our show on your favorite listening platform. Check out our partner's website at www.insidetherink.com for all your latest hockey news.