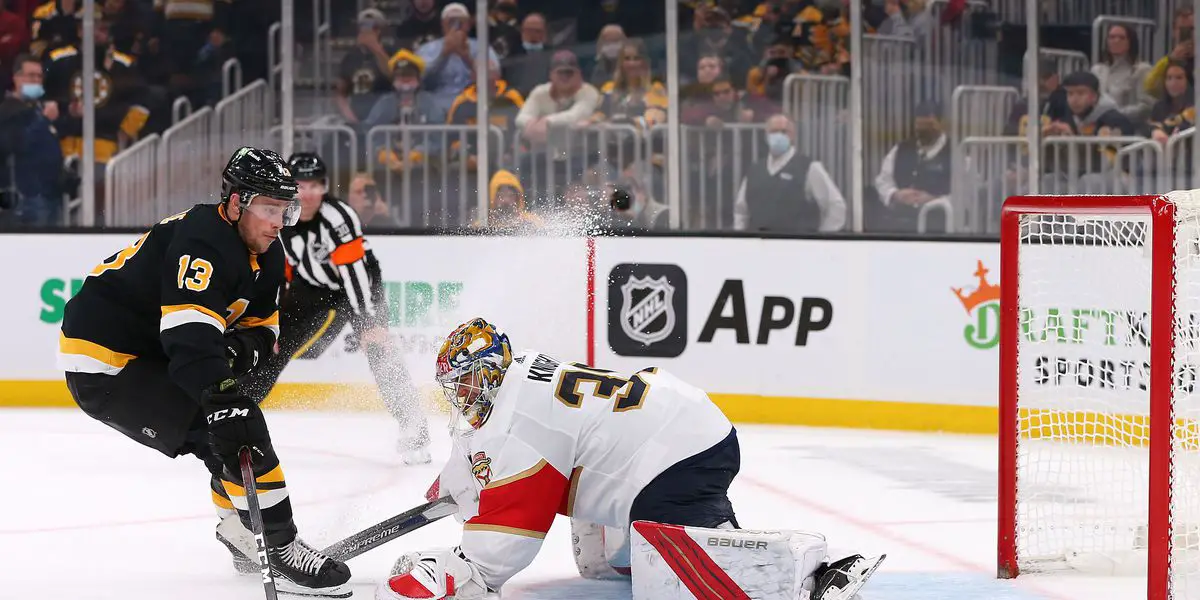 The Boston Bruins were shorthanded Friday night in Game 3 against the Florida Panthers and needed their depth to show through to get a huge road win to take a 2-1 series lead. Missing their top centers created a daunting challenge, particularly when David Krejci was a last-minute scratch. It would be up to the remaining veteran core to make sure the Bruins regained home-ice advantage in the series.
And in the end, the Bruins pulled out a 4-2 victory with a much-needed team effort. Four different players lit the lamp in the win, but one veteran stood out amongst the rest and drew praise from his teammates after the game.
Charlie Coyle was a "beast," according to Nick Foligno, who went on to describe the center as "just a man. It's a weird compliment, but it is." Coyle was a huge factor in the Bruins' win, playing with Brad Marchand and Jake DeBrusk with Krejci and Bergeron both absent. The Weymouth, Massachusetts native finished the game with a goal on a beautiful tip of a Marchand shot to give Boston a 2-0 lead, five shots, and two takeaways. Coyle was a plus-1 while playing 16:53 of time on ice and 1:36 while shorthanded.
Coyle also accounted for six of Boston's ten high-danger chances during five-on-five play. The type of game caused Marchand to describe his teammate as a "goblin." When Coyle was asked postgame about the Bruins' improved effort in Game 3, he said, "I don't think we really played our game the first two games, even when we won." The Bruins played a so-so game in Game 1 but were able to win 3-1. In Game 2, Boston's sloppy play led to 15 giveaways and a 6-3 loss at home.
Coyle has been a very solid pickup for Boston since being acquired before the trade deadline in 2018-19 from the Minnesota Wild for Ryan Donato. The 31-year-old forward has totaled 148 points in 306 games with the Bruins, and this season has been his best with 16 goals and 29 assists, and an impressive plus-29 rating. Coyle is an excellent defensive forward, penalty killer, and puck-possession center who can play multiple positions in all special team situations.
Now the Bruins head into Game 4 Sunday afternoon without Bergeron and possibly Krejci once again. Boston will need a similar effort from their "beast of a man" if they want to take a 3-1 series lead back to Boston Wednesday night.
Season 2. Episode 37. It's Going To Be A Long Off-Season
–
Bruins Benders Podcast
The Bruins off-season will be longer than expected. We like some CHL rules changes. The Bruins defense needs to be nastier, not just bigger. Can this core going forward win a Cup? Plus Beauties and Benders and Rod Brind'Amour whines.