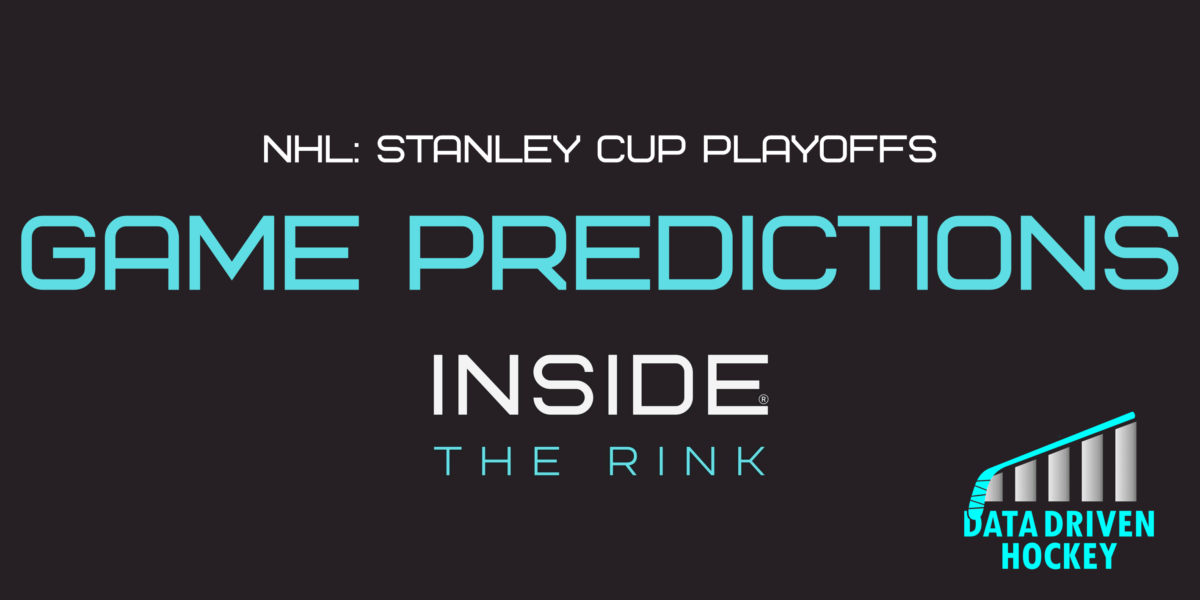 Welcome to the daily playoff probabilities update. Here you can find win probabilities for each of the day's NHL games, as well as player-level goal-scoring, point-producing, and "Top Threat" probabilities. These probabilities are calculated via the datadrivenhockey game simulation model, GPM1. Information about the model and links to get access to even more model outputs are provided at the end of this article. Win probabilities, most likely final scores, and the "Top Threats" for each game are shown in the image below!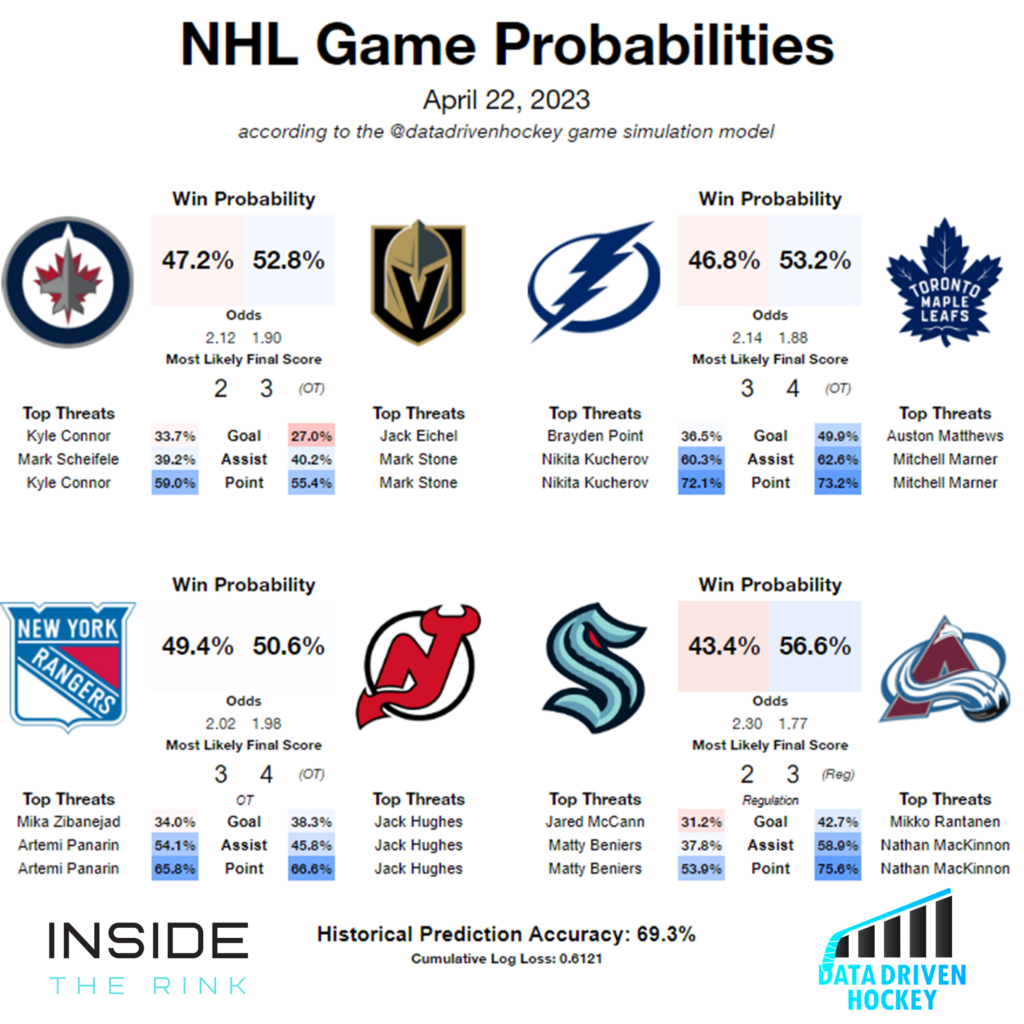 The model prefers the conventional favorites, as you would expect. However, no game features a heavy favorite. Based on a quick skim of the odds being offered by Ontario sportsbooks, it looks like the best bet tonight is the Devils. Based on how the Devils have looked for the last 2 games… well, it's up to you.
If you would like more in-depth coverage on tonight's series, we've got you covered! Check out the articles below:
Enough about the games – let's look at some player probabilities! The below image shows the top 10 most likely goal scorers and point producers for tonight's games. As an added bonus, it also has the best Tim Hortons Hockey Challenge picks (it's a Canada thing, sorry, Americans/Europeans/Others).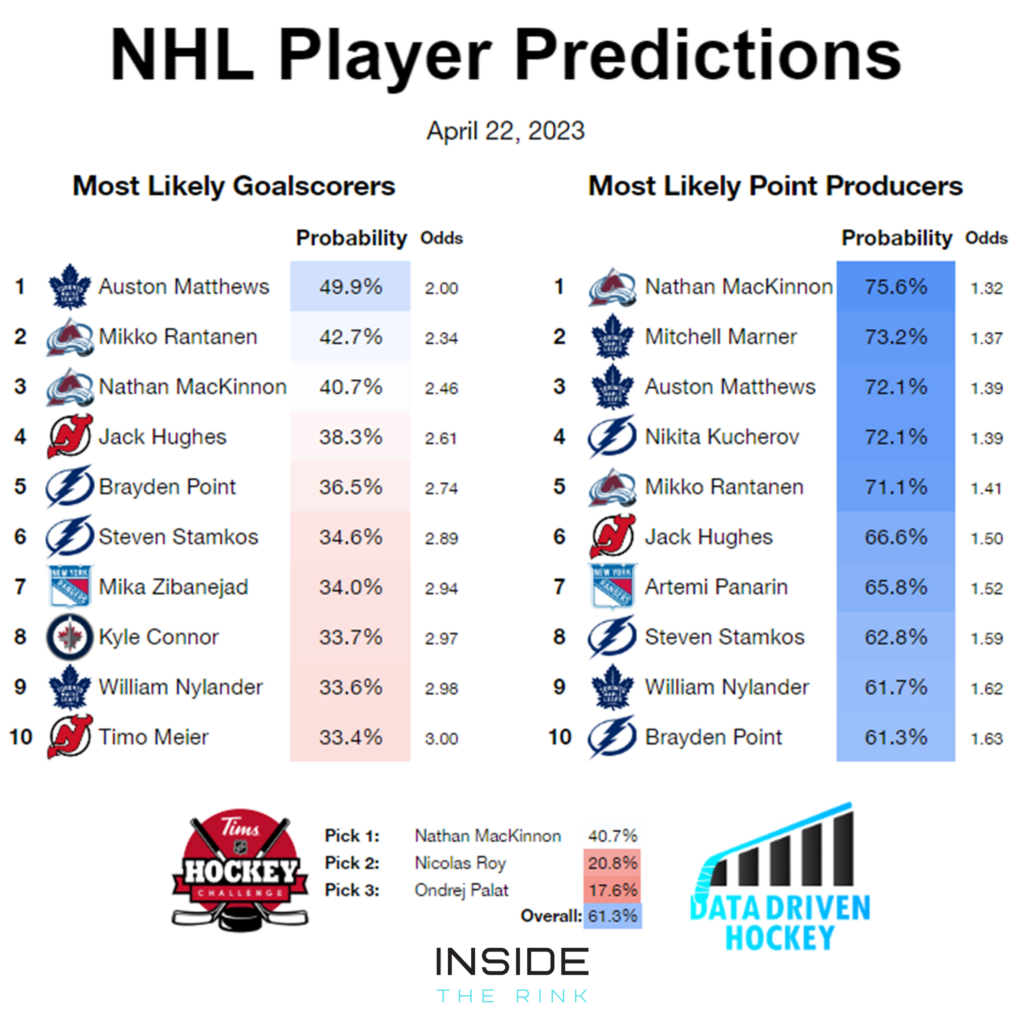 And below is a look at the Stanley Cup Playoffs bracket, as of today.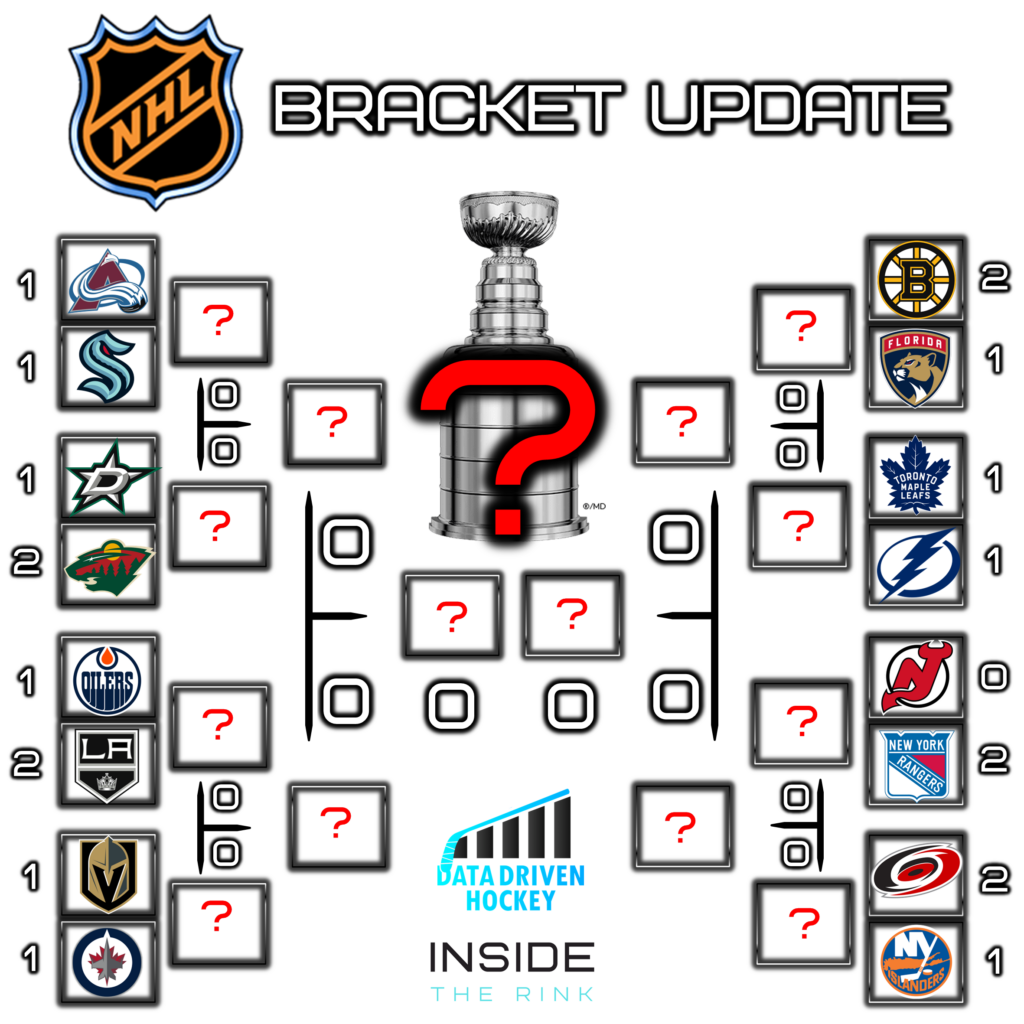 Even more NHL probabilities are available on the datadrivenhockey Patreon! In addition to the probabilities in this article, you can find:
Every players goal, assist, point, and 2+ point probabilities (matchup specific!)
Game cards with over/under probabilities and probabilities of overtime for every NHL game
Projection cards that show every NHL players: most likely end-of-season goals, assists, and points; the probability that they will hit important goal and point milestones, their probability of producing vs. an average NHL team and the probability they will win the Art Ross or Rocket Richard trophies
NHL Fantasy content (in time for next season)
Finally, I promised more info on the model, and the probability that I follow through on my promises is decently high, so here is some info on how the model makes its predictions.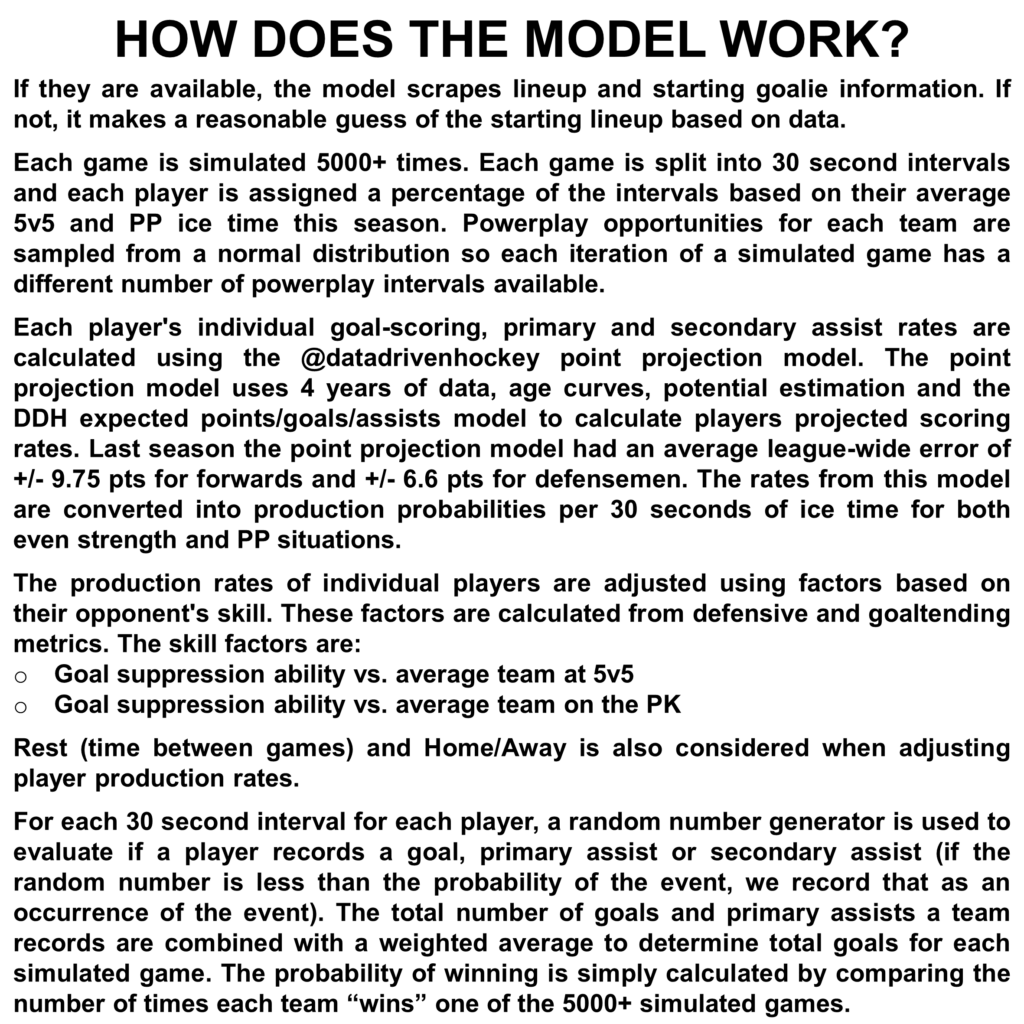 The boys are back after a long break but have plenty to talk about as the playoffs are in full swing. We go series by series, looking at how teams have fared so far and who will come out on top. Thanks for listening! Please rate and review our show on your favorite listening platform. Check out our partner's website at www.insidetherink.com for all your latest hockey news.