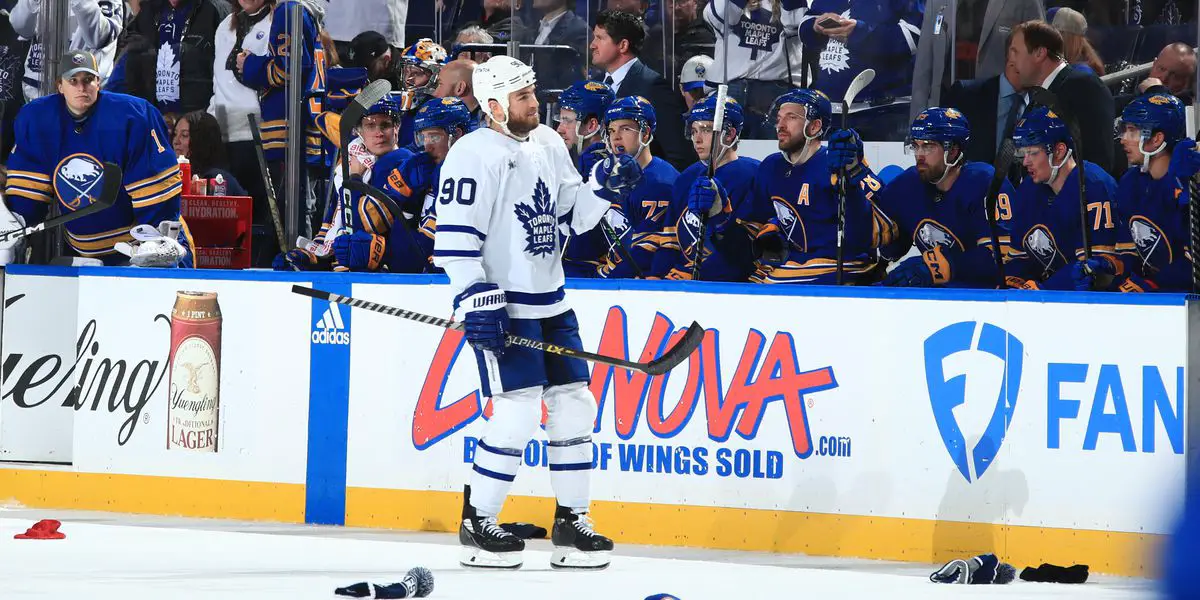 Imagine yourself at a time in your life when you dreamed that the Toronto Maple Leafs would acquire big-name players like Ryan O'Reilly or Nick Foligno.
Each year, the Toronto Maple Leafs have gone out at the trade deadline and spent their first round pick, sometimes more, on their shiny new toy. Just a couple of years ago, at the trade deadline, that shiny new toy was Nick Foligno. This year, it was Ryan O'Reilly.
Related Story: The Resurgence of Nick Foligno
Initially, everybody thought that acquiring Ryan O'Reilly would be just another trade that didn't succeed in the hopes of the faithful Leafs nation. Like the Nick Foligno trade, the Ryan O'Reilly acquisition got off to a red-hot start and then promptly fizzled out, which led Leafs fans to worry about Toronto Maple Leafs General Manager Kyle Dubas' shiny new toy. O'Reilly would reclaim himself a while after the trade deadline had passed, scoring a few goals, notching a few assists, and cementing himself as a Kyle Dubas masterclass.
When you look at the acquisition of Nick Foligno, he should have been far beyond what he was advertised as, a gritty goal-scoring forward. Where did this acquisition go wrong? I have two immediate thoughts on this trade, the first being Nick Foligno wasn't 100% healthy when Kyle Dubas acquired him. As for the second thought, that would be Foligno felt media pressured and almost became nervous in Toronto. Really quickly in Foligno's short tenure as a Leaf, it was noted that Mike Foligno, father of Nick Foligno and Marcus Foligno, formerly played for the Toronto Maple Leafs. Nick Foligno could have felt some media pressure when being traded to the team his father played for, and it certainly could have been a factor.
The acquisitions of Nick Foligno and Ryan O'Reilly are massive in their own rights and for good reason. However, the Foligno trade didn't live up to the expectation of a first round pick and a fourth round pick due to injury and other circumstances. The O'Reilly trade is still too early to determine his impact both in his play style and experience. However, if you are a Toronto Maple Leafs fan, or a hockey fan for that matter, you can't help but smile at how much Ryan O'Reilly has impacted this team so far.
The boys are back after a long break but have plenty to talk about as the playoffs are in full swing. We go series by series, looking at how teams have fared so far and who will come out on top. Thanks for listening! Please rate and review our show on your favorite listening platform. Check out our partner's website at www.insidetherink.com for all your latest hockey news.