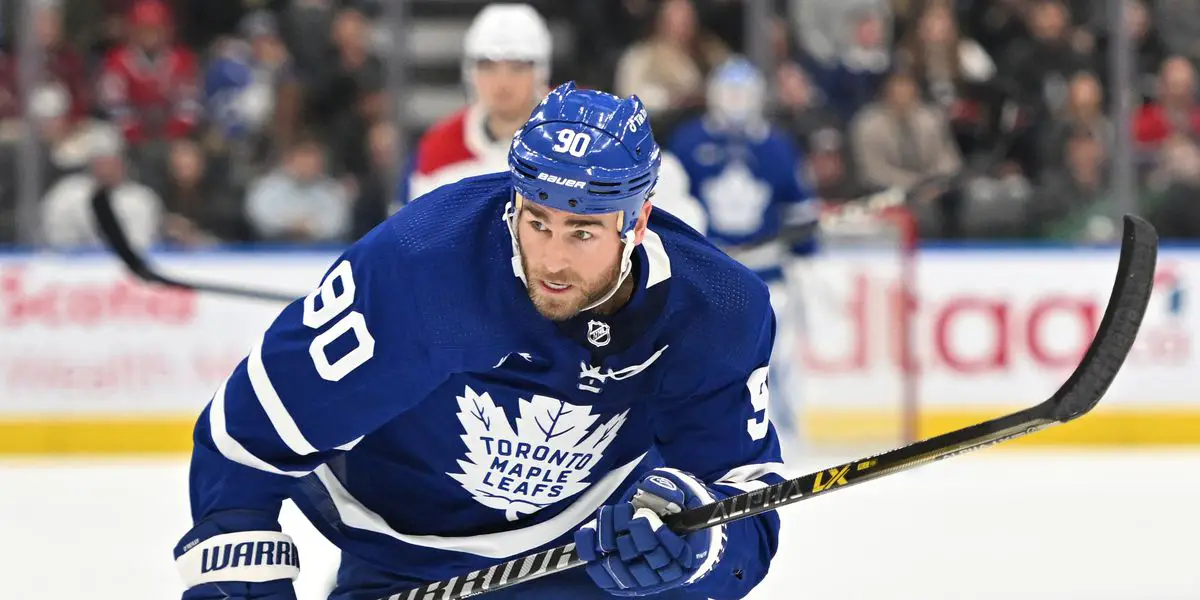 After an impressive 7-2 victory for the Leafs on Thursday night to even up the best of seven series, it shifted to Tampa for games three and four. Whenever the first two games are split, game three is always a massive swing game. Full credit to the Leafs, as they did not have their best game in this one, but they stayed with Tampa and went pound for pound with them. The first period was rough for everyone on the Leafs, including Samsonov. As the game wore on though, Samsonov regained his composure, and he was arguably the main reason the Leafs even had the opportunity to battle back and win this one. This game had a bit of everything; goals, hits, fights, you name it, and it took place at some point. Let's not waste any more time; let's get straight into the three stars in this one. 
Previous Games:
Game 1 Three Stars
Game 2 Three Stars
Tonight's First Star 
Ryan O'Reilly – There's a reason why his nickname is "The Factor," and he proved it to everyone in this game. He and Samsonov were the key factor in the Leafs' victory tonight. He played 22:36, went 62% in the faceoff circle, and scored the game-tying goal with a minute remaining in regulation.
 He also added two assists, one of which came on the game-winning goal with under a minute to go in overtime. 
He also chipped in with three shots, three hits, and a fight giving him a Gordie Howe hat trick on the night, literally all over the scoresheet. He threw the team on his back and dragged the blue and white to a crucial victory to take a 2-1 series lead. O'Reilly now has two goals and three assists for five points through three games. 
Tonight's Second Star 
Ilya Samsonov – As I mentioned, he did not have the best start in this one, as he allowed two goals on 13 shots in the opening frame. He was also very chaotic in his crease and looked uncomfortable. He was constantly fighting the puck, and every save seemed like a challenge. As the game wore on, he settled in and was simply fantastic. In the second period, Samsonov made 14 saves on 15 shots, and somehow the Leafs were only down one heading to the third despite only generating 16 shots through 40 minutes. Samsonov finished the night making 36 saves on 39 shots, and many of his saves were timely and came when the Leafs needed him the most, especially when they were flat at certain points of the game. While Samsonov's numbers are not very impressive through the first three games of this series, a 3.70 goals against average and a 0.878 save percentage, tonight was a statement game from him. We will have to wait and see if he can follow it up with a similar performance on Monday night. 
Tonight's Third Star 
Luke Schenn – Luke's game is far from flashy, and I'm sure he would be the first to tell you that, but he was simply outstanding in this one. He played a total of 20:24, and he had six hits and three blocks as well. Schenn was positionally sound all night and was always there to break up the Tampa cycle in the offensive zone. The most impressive thing Schenn did occurred when play was stopped due to a massive scrum and a line brawl due to a collision between Morgan Rielly and Brayden Point. 
As a result of the play, Steven Stamkos also mugged Auston Matthews. Matthews was picking up the gear of his fellow teammates, and while doing so, Stamkos, who already had one glove off, grabbed Matthews and started the fight. 
Tanner Jeannot, Corey Perry, and Pat Maroon were all losing their minds at the Leafs bench as Schenn stood between the two benches and in front of his team, meaning to say, if you want to get to any of the guys on my bench, you'll have to go through me first. While this may seem like a simple thing to some fans, it is something that the Leafs have lacked ever so much in years past in the playoffs. Someone to be a presence, someone that their opponents have to respect. 
This series is far from over. Monday's game is crucial for the Leafs, but they know what Tampa will throw at them to even up the series. In previous years, this was a game the Leafs would have lost. This year, they bent, but they did not break, and that's ever so important for the growth of this team, given what they have been through in the past. Also worth mentioning, Leafs rookie Matthew Knies had a fantastic game. He was more noticeable with each passing shift in this one as his confidence continues to grow. Justin Holl, who takes his fair share of criticism from Leafs Nation, was also fantastic in this one. He was sound defensively and came up with timely blocks as well. On a night full of celly's, the best one arguably did not happen on the ice. Jason Spezza, now assistant GM to Kyle Dubas, exploded with passion after Morgan Rielly scored the overtime winner. 
Buckle up, I fully expect Monday to be a full-on war between these two teams, and I cannot wait for it! 
For more Leafs news and in-game tweets, follow me on Twitter @mikethefanatic! Also, be sure to check out The Leafs Late Night Podcast wherever you listen to your podcasts!
WELCOME BACK TO LEAFS LATE NIGHT! Presented by Inside The RinkRoscoe / Galaxy Biehn – Dubas Out?!?- Remember All The Good Times We Shared- I Don't Love Our Options- Matthews Next Deal?- Keefe's Fate- AI MascotsSPORTS! IS FUNMERCH IS AVAILABLE!JOIN OUR DISCORD!Remember to follow us on Twitter @LeafsLateNight & IG @LeafsLateNightCheck out Mike, Josh, and Nathan's articles on the Leafs + many more! insidetherink.com