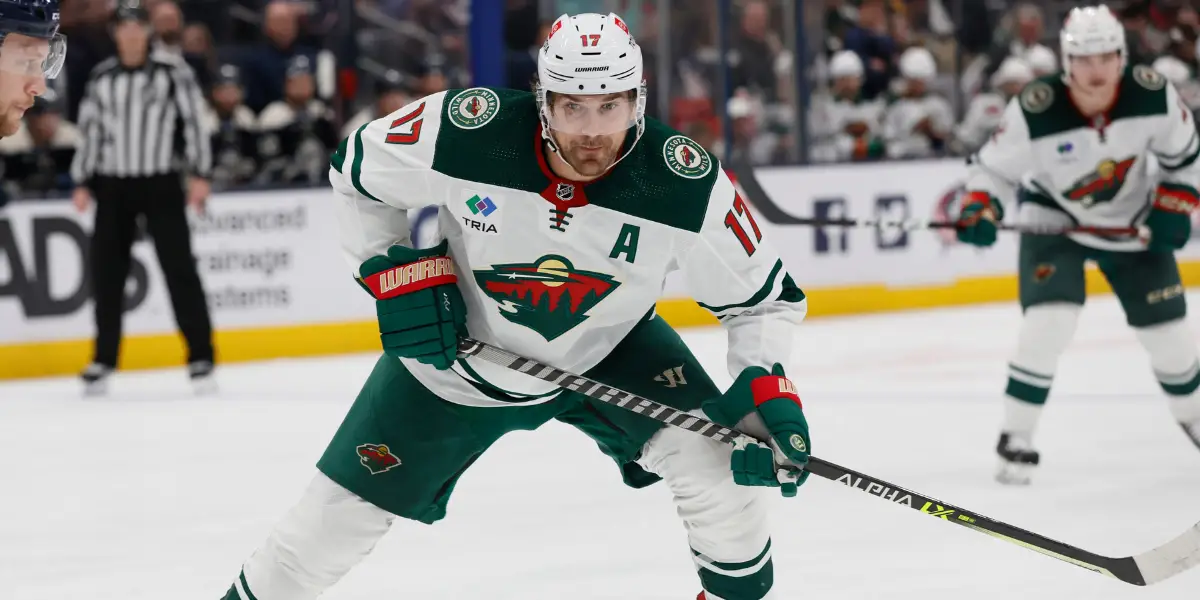 With six seasons on the Minnesota Wild and an A on his chest, Marcus Foligno is in the last year of his contract. As a crucial veteran member of the team, Foligno is a significant presence both on and off the ice. Known as a physical player who isn't afraid to use his size or his fists, Minnesota's own Moose isn't necessarily a shoo-in to re-sign with the Wild.
Last Season
The 2022-23 season was a struggle for Foligno. Interestingly, his 21 points (7 goals and 14 assists) were just under what an average season has been throughout his career. The problem is that it came after a year that saw Foligno with the highest point total, most goals, and most assists in his career. That career year came in part because the GREEF line meshed together so magically. Unfortunately, they fell apart during the 2022-23 season. Joel Eriksson Ek found a new spot between Matt Boldy and Marcus Johansson, while Jordan Greenway found a new team with the Buffalo Sabres. Piling onto an already rough year, the playoff series against the Dallas Stars managed to get under Foligno's skin. Being called for unnecessary penalties and mocking the other team led to 35 penalty minutes in only six games.
Strengths
Foligno's style of play is gritty, just what the Wild are looking for. He's a large player who doesn't mind some rough play. He follows the "code of ethics" when it comes to fighting, making him willing to fight for a teammate and also accept a fight invitation if it's issued. He does score occasionally but is more defensively-minded.
Weaknesses
It seems like his current weakness is mostly mentally based. Besides being down about his lack of scoring last season, there was the big mess that was the playoffs for Foligno. In Game 2, Foligno earned a game misconduct, although he was in good company in the locker room with Kirill Kaprizov, Brandon Duhaime, and Ryan Reaves, earning their own misconducts. Game 3 had the embellishment call against Foligno that ruffled his feathers due to his belief that the Stars were the ones embellishing. Game 4 had Foligno taking two penalties that gave the Stars two power-play points. The league later admitted that neither of those penalties should have been called. But Game 5 was the nail in Foligno's playoff coffin. Just over 2 minutes into the game, Foligno earned a game misconduct that not only put his team down a man but was later shown to also be the wrong call. It's easy to see why Foligno had a tough time in the playoffs because the officials seemed firmly against him.
This Season
Thankfully, Foligno has had a few months to work on his mental game. If he can put himself in the right headspace and work on improving his scoring, Foligno could play himself right into a new contract with the Wild. With one more year of the salary cap's tight squeeze, Foligno is also up against Mats Zuccarello and Ryan Hartman for re-signing with the Wild. If Foligno can keep his cool and put pucks on the net, he's got a good chance to be a priority to re-sign.
2023-24 Minnesota Wild Predictions