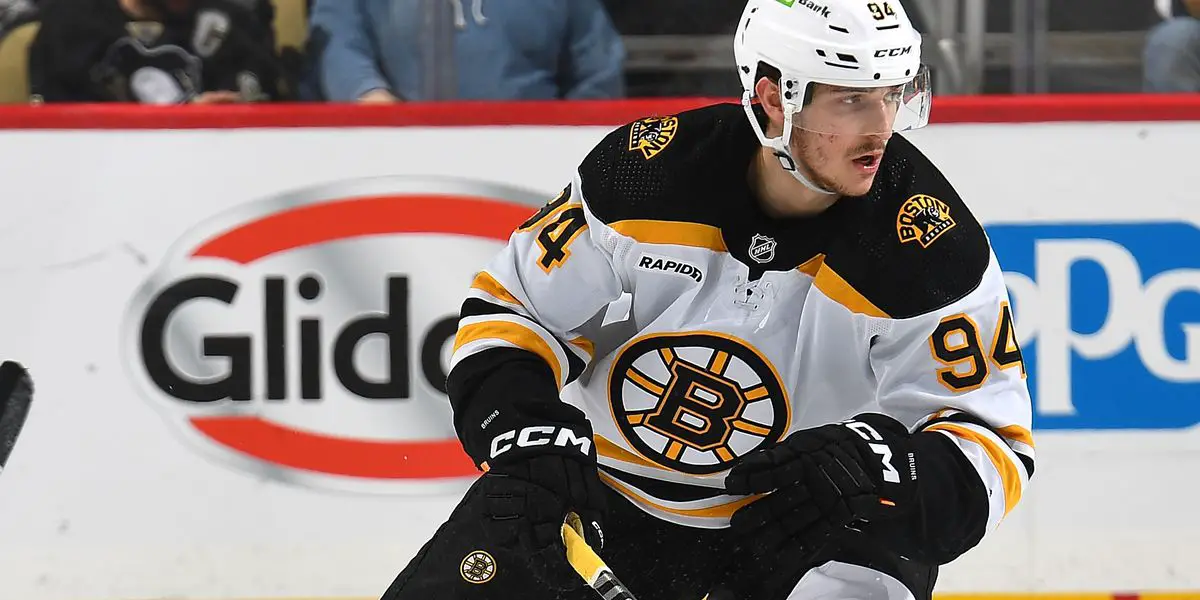 Jakub Lauko was born on March 28, 2000, in Praha, Czech Republic. As a 13-year-old, Lauko played 13 games for the Pirati Chomutov U-16 team in his native country and scored one goal with two assists. The left-shot winger played two more seasons on the team scoring 45 goals with 63 assists before joining the U-18 team. In 2015-16 Lauko played 29 games, registering 8-14-22. The next season, the hard-working forward split the season with the U-18 and U-20 teams and then played one last season in the Pirati Chomutov system before joining Rouyn-Noranda of the Quebec Major Junior Hockey League in 2018-19, where he had a productive offensive season with 21 goals and 20 assists in 44 games.
Jakub Lauko Drafted 77th Overall by Boston Bruins in the 2018 NHL Draft
Lauko was drafted in the third round of the 2018 NHL Draft by the Bruins with the 77th pick as an 18-year-old center. The 6-foot, 200-pound forward was the 24th center chosen in the draft. The scout on Lauko coming into the draft was that he brings a likable work ethic and attitude to the ice. His outstanding acceleration and straight-line speed make him a real threat in the rush. On September 18, 2018, the Bruins signed Lauko to a three-year entry-level deal worth $2.8 million with a salary cap hit of $764,147 per season. Lauko played 22 games for the Bruins' American Hockey League affiliate Providence Bruins in 2019-20 and scored five goals with four assists.
Lauko's NHL Debut To Today
Lauko made his National Hockey League debut with Boston on October 12, 2022, after playing 99 games with Providence over three seasons and 22 games for Karlovy Vary in the Czech League on loan during the COVID year. Lauko played 11 minutes with three hits and a shot on goal in a 5-2 win over Washington. In his sixth career game, the left-shot forward scored his first NHL goal on November 1 in Pittsburgh.
Jakub Lauko has played 12 games in the NHL with three goals and two assists. In 34 games with Providence this season, Lauko has ten goals and six assists. Lauko will turn 23 in late March and become a restricted free agent at the end of the 2022-23 season.
Season 2. Episode 37. It's Going To Be A Long Off-Season
–
Bruins Benders Podcast
The Bruins off-season will be longer than expected. We like some CHL rules changes. The Bruins defense needs to be nastier, not just bigger. Can this core going forward win a Cup? Plus Beauties and Benders and Rod Brind'Amour whines.