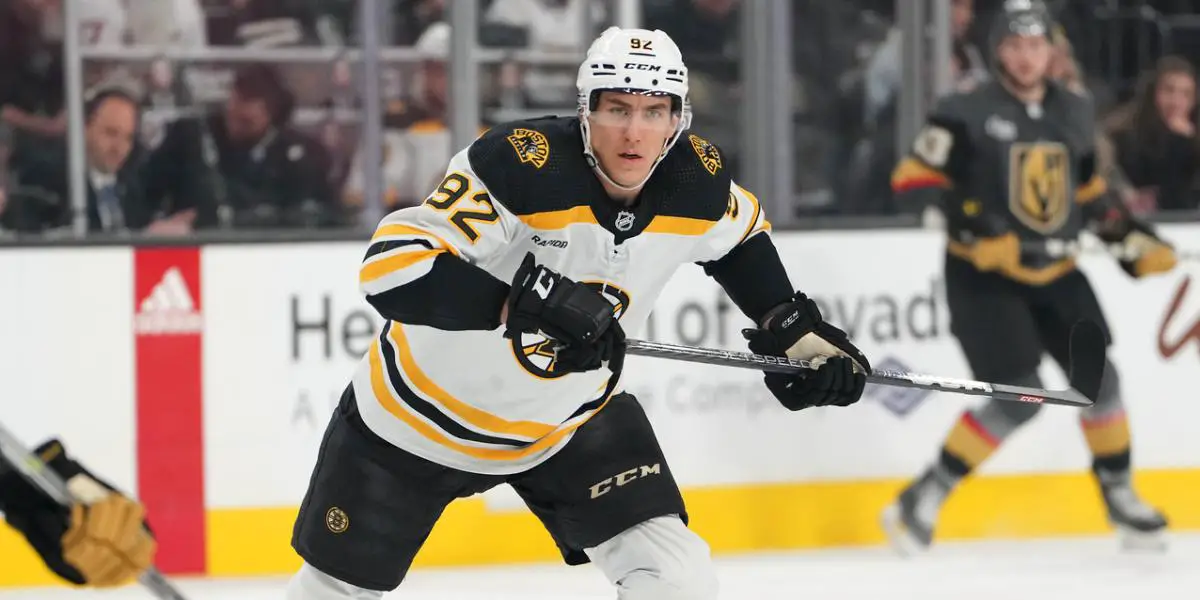 Tomas Nosek was born on September 1, 1992, in Pardubice, Czech Republic. Before turning professional, Nosek recorded 53 goals and 72 assists in 109 games on the U-20 level for HC Pardubice and 27 goals, and 36 assists in 67 games at the U-18 circuit.
Nosek appeared in 129 games in the Czech Republic's top league since registering 62 points, including 24 goals and 38 assists, and helping his club win the league championship during his rookie season. Nosek also appeared for his country internationally in 2011-12, serving as team captain during the 2012 IIHF World Junior Championships in Calgary and Edmonton, Alberta, recording one assist in six contests.
During the 2012-13 season, the forward recorded five goals and nine assists in 50 games with the team before joining Kralovsti Lvi, where he added four goals and one assist in five games.
During the 2013-14 season, in his third season for HC Pardubice, the center led the team in scoring with 19 goals and 25 assists in 52 games. In addition to leading the team in goals and assists, Nosek had a club-best plus-17 rating and contributed three goals and three assists in 10 postseason appearances.
Tomas Nosek Signs As Undrafted Free Agent by The Detroit Red Wings
The Detroit Red Wings signed Tomas Nosek to a two-year, entry-level contract on June 14, 2014, after the wing was passed over in the NHL Draft. After signing with the Red Wings, Nosek spent two seasons with the American Hockey League's Grand Rapids Griffins. In 70 games played with the Griffins in his second season, Nosek registered 30 points (15-15-30), a plus-13 rating, and 42 penalty minutes. He tied for the team lead with two shorthanded goals, ranked sixth in goals, and tied for ninth in points.
Nosek's NHL Debut To Today
On December 26, 2015, Tomas Nosek made his NHL debut for the Detroit Red Wings, playing 7:26 of ice time in a 3-2 victory over the Nashville Predators. The 6-foot-2, 205-pound forward would play just 17 games for Detroit over two seasons and register one goal on March 28, 2017, against goaltender Cam Ward and the Carolina Hurricanes, his first career NHL goal.
On June 21, 2017, Nosek was selected by the Vegas Golden Knights in the 2017 NHL Expansion Draft and scored the franchise's first-ever goal on October 10, 2017. After four years as an original member of the Golden Knights, Nosek left as a free agent following the 2020-21 season. On 28 July 2021, Nosek was signed by the Boston Bruins to a two-year, $3.5 million contract and scored his first goal as a Bruin on October 22, 2021, in a 4-1 victory over the Buffalo Sabres.
Tomas Nosek will be an unrestricted free agent at the end of the 2022-23 season.
The boys are back after a long break but have plenty to talk about as the playoffs are in full swing. We go series by series, looking at how teams have fared so far and who will come out on top. Thanks for listening! Please rate and review our show on your favorite listening platform. Check out our partner's website at www.insidetherink.com for all your latest hockey news.