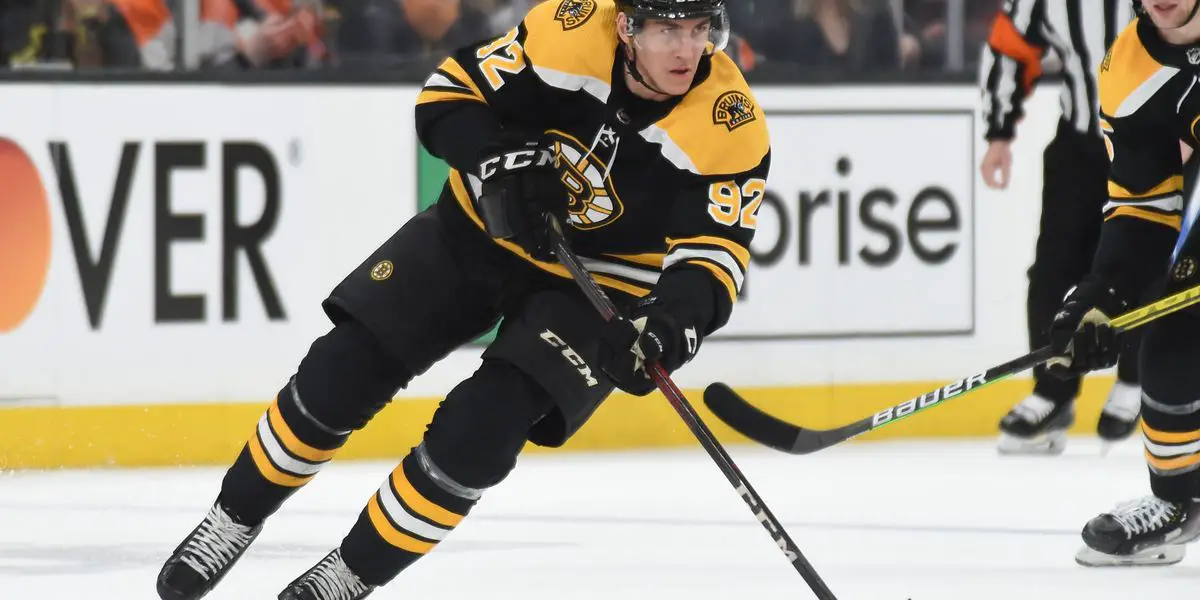 Tomas Nosek has never won a Stanley Cup. The undrafted free agent played only 17 games with the Detroit Red Wings to begin his career but has established himself in an effective career as a checking-line forward and penalty-killing center over 398 regular season games and 46 playoff games between Vegas and Boston. He tied a career-high with 18 points (seven goals, 11 assists) in 66 games during his second season with the Bruins in 2022-23. What makes Nosek most effective is his ability to block shots and close down lanes when shorthanded and his knack for winning faceoffs, particularly in the defensive end. Monday night, the Bruins played Game 1 of their first-round series with Florida without their first-line center. Captain Patrice Bergeron (illness, upper body) and the 30-year-old forward took on some of Bergeron's role effectively in a 3-1 win for Boston.
Nosek played just 11:54 of time on ice for the Bruins, but 2:22 of that shorthanded, which led the team. The fourth-line center had two shots and won 10 of 14 faceoffs (71.4 percent) on the night. The breakdown on draws for Nosek was one in the offensive zone, four in the defensive zone, and five in the neutral zone.
The veteran forward only got one offense zone start all night, eleven defensive starts, and was on the ice for six Bruins shot attempts and six Florida shot attempts with zero goals. Nosek was just shy of 60 percent on faceoffs during the regular season and tends to show his value on the stat sheet. The Czech player played his role perfectly, and Monday night Boston needed his solid play to offset the loss of their five-time Selke Award winner.
Late in the third period, Nosek and linemates Nick Foligno and Garnet Hathaway did what good fourth lines do when they are ahead 3-1 in a playoff game in the third period. The three forwards had a long, gritty shift where they cycled around the zone until Hathaway knocked the puck into the net out of Florida goaltender Alex Lyon's glove. The goal did not stand, but the shift was highly effective and set the tone for the rest of the game.
Tomas Nosek and the Bruins will prepare for Wednesday night's Game 2 with Bergeron's status still in question. But Nosek is a clear example of Boston's great depth throughout the lineup. The future unrestricted free agent is providing exactly what the Bruins need at exactly the right times.
Season 2. Episode 37. It's Going To Be A Long Off-Season
–
Bruins Benders Podcast
The Bruins off-season will be longer than expected. We like some CHL rules changes. The Bruins defense needs to be nastier, not just bigger. Can this core going forward win a Cup? Plus Beauties and Benders and Rod Brind'Amour whines.