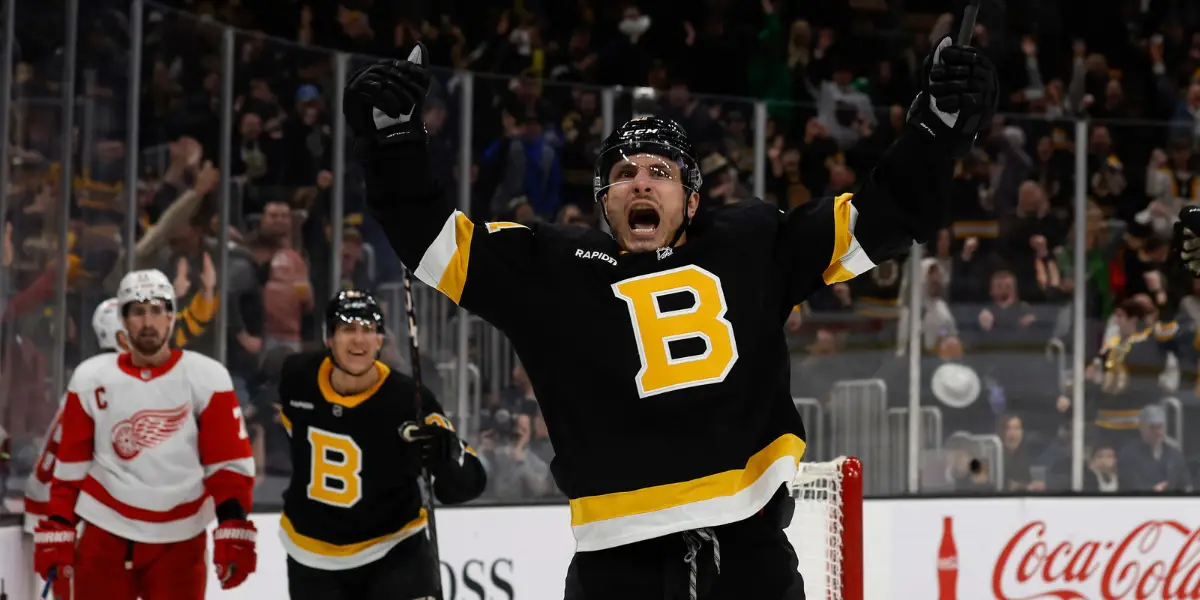 John Garnet Hathaway was born on November 23, 1991, in Naples, Florida, before his family moved to Kennebunkport, Maine, when he was six months old. Hathaway played four seasons at Phillips Academy Preparatory School in Andover, Massachusetts, and was team captain his senior season. His teammate was New York Rangers wing Chris Kreider. In 106 games at Phillips Academy, Hathaway scored 38 goals and collected 48 assists.
The right-shot winger committed to Brown University and played four seasons there and was Assistant Captain for two of those seasons. In four seasons at Brown, Hathaway scored 20 goals with 38 assists in 121 games.
Hathaway made his professional debut with the Abbotsford Heat of the American Hockey League on March 23, 2014, after signing a minor league deal with them after his senior season at Brown. The 6-foot-3, 215-pound forward played eight games that season and then scored 19 goals for the Abbotsford Flames the next season, tying him for second on the team. On April 13, 2015, Hathaway signed his first NHL contract with the Calgary Flames, a two-year, two-way entry-level deal.
Garnet Hathaway's NHL Debut To Today
Hathaway made his National Hockey League debut on February 29, 2016, in a 4-3 loss to the Philadelphia Flyers. Hathaway played 18 shifts in 12:51 of ice time with one shot on goal. The big wing scored his first NHL goal on November 20, 2016, in a 4-3 win against goaltender Jimmy Howard and the Detroit Red Wings.
In parts of four seasons with Calgary, Hathaway played 175 games with 16 goals and 24 assists, and a plus-16 rating. He played five postseason games with the Flames in 2018-19. On July 1, 2019, the Washington Capitals signed Hathaway to a four-year, $6 million contract. In 257 games with the Capitals, Hathaway totaled 38 goals and 38 assists, and a plus-38 rating and collected five points in 19 playoff games.
On February 23, 2023, Hathaway was dealt to Boston with Dmitry Orlov as part of a three-team deal. The bottom-six forward will be an unrestricted free agent at the end of the 2022-23 season.
The Bruins are reeling and need to right the ship; their division lead is dwindling. What's wrong with Brad Marchand? Is he starting to decline, or stuck in an early slump? Should the Bruins make a deal now? Potential trade partners discussed. Plus much more!DraftKings Sportsbook – Boston's hometown Sportsbook is LIVE right here in Massachusetts! Bet local on all your favorite sports from the comfort of your own home with DraftKings. To celebrate, ALL new customers will receive up to TWO HUNDRED DOLLARS in BONUS bets when you sign up for DraftKings Sportsbook using code ITR! You can now bet local on money lines, spreads, props, and more with one of America's top-rated Sportsbooks – DraftKings Sportsbook!  Download the DraftKings Sportsbook app and sign up with code ITR to get up to TWO HUNDRED DOLLARS in BONUS bets to use now that mobile sports betting is live in Massachusetts. That's code ITR only at DraftKings Sportsbook. If you or a loved one is experiencing problems with gambling, call 800 327-5050 or visit helplineMA.org to speak with a trained specialist, free and confidentially, twenty four seven. 21+. Physically present in MA. Eligibility restrictions apply. Subject to regulatory licensing requirements. Eligibility and deposit restrictions apply. Opt in required. Bonus issued aree bets. Terms at draftkings.com/MA.