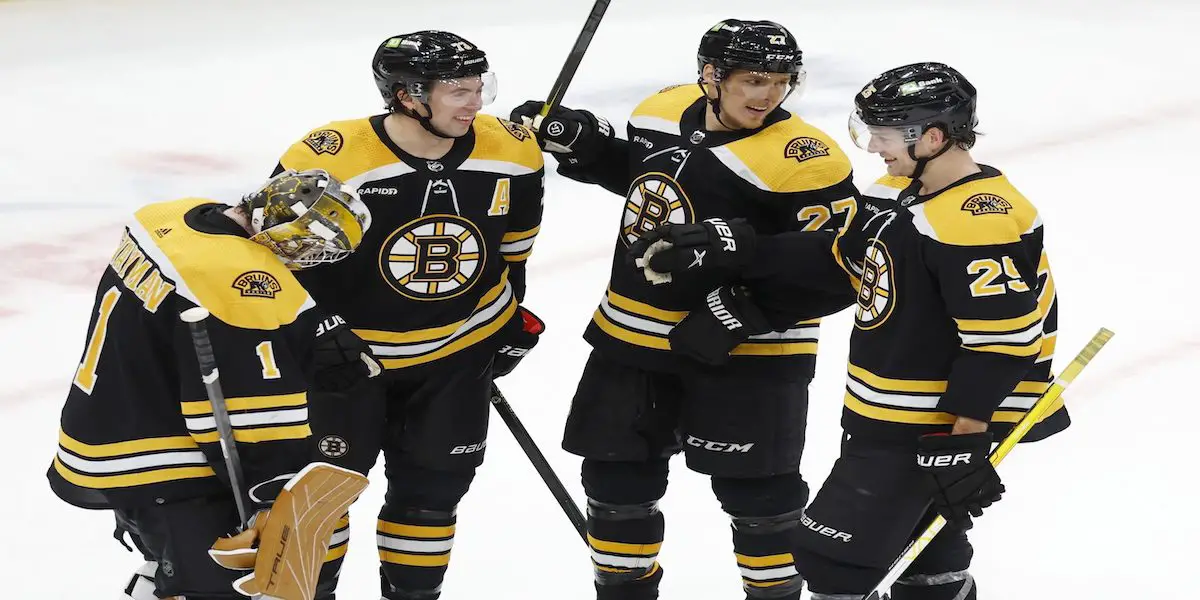 When the Boston Bruins acquired defenseman Dmitry Orlov along with Garnet Hathaway from the Washington Capitals before the trade deadline, General Manager Don Sweeney was looking to provide depth at left defense and a physical upgrade from Matt Grzelcyk, who has had difficulty with the physicality of playoff hockey in recent postseasons. What has also occurred with the acquisition of Orlov is the renewed effectiveness of defenseman Brandon Carlo.
Carlo is a solid, stay-at-home defenseman who has had his fair share of injuries and ups and downs as a member of the Boston Bruins over the last seven seasons. The 2015 second-round draft pick played a full 82 games as a 20-year-old in his first season in the NHL. In that first season, Carlo played an average of 20:49 of ice time and recorded 115 blocks with 87 hits. The 6-foot-6, 220-pound defenseman immediately became an important core member of the Bruins, but fans always seemed to want more. In their eyes, Carlo was never physical enough and did not play the same style as fellow defender Zdeno Chara. Carlo's toughness was questioned. Then injuries would cause the Colorado native to miss postseason time, leaving fans to wonder if Carlo would ever meet his potential.
This season, Carlo started slowly but had come on since the trade that brought Orlov on board. Now Carlo can focus on not providing offense and does not have to bring the physical game to offset Grzelcyk's skating, puck-moving style. Carlo is able to be a force on the penalty kill and registered 4:41 of shorthanded ice time in the Bruins' Game 4 win Sunday. Carlo spent an average of 18:50 on ice in the regular season, which is down almost two minutes from his career average. The big defenseman seems refreshed and has returned to the shutdown defender the Bruins drafted in 2015.
The biggest thing for Carlo has always been his confidence level. Carlo is more assertive with the puck and makes fewer mistakes in his own zone. The Bruins have three top blue liners in Orlov, Hampus Lindholm, and Charlie McAvoy, and they all play big minutes. A lot of the pressure is taken off of Carlo now, and it shows in his play, with 13 blocks in the four playoff games.
Brandon Carlo has changed from being a frustrating player for Bruins fans to becoming a great value at 4.1 million dollars per season for the next four seasons. The 26-year-old Carlo is now an unsung hero in these playoffs and a reason why the Bruins are a win away from moving on to the second round.
Season 2. Episode 37. It's Going To Be A Long Off-Season
–
Bruins Benders Podcast
The Bruins off-season will be longer than expected. We like some CHL rules changes. The Bruins defense needs to be nastier, not just bigger. Can this core going forward win a Cup? Plus Beauties and Benders and Rod Brind'Amour whines.