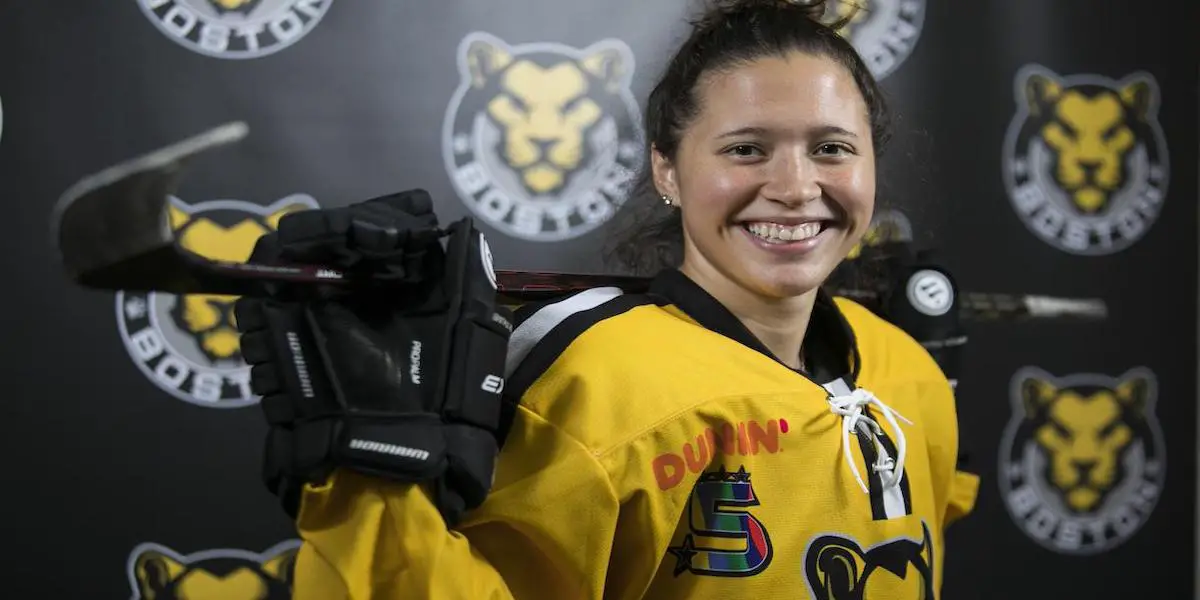 The Whale have rounded out their offensive core with another steal from the Pride. The twenty-six-year-old defender from West Bloomfield, Michigan, agreed to a free-agent contract on October 11. Sullivan did not elect to disclose the terms of her contract.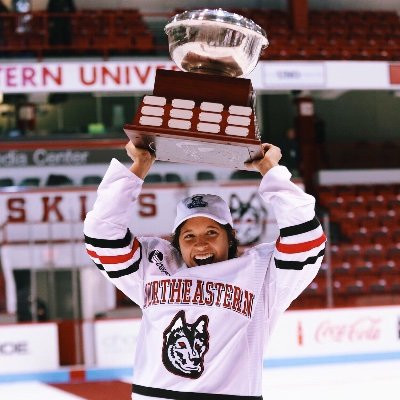 Sullivan started her hockey career with the HoneyBaked Hockey Club, a team in Michigan that emphasizes individual player skills. Anaheim's Cam Fowler and Detroit Stanley Cup Champion Justin Abdelkader are also HoneyBaked alumni. Sullivan made the playoffs all four years she was with the team and won three state championships.
Her international career includes a U18 appearance at the 2014 IIHF Tournament in Hungary. Sullivan scored 1 goal, and Team USA won silver.
Sullivan's college career start at Boston College. She played 39 games in her rookie season and scored 28 points. This earned her a spot on the Hockey East All-Rookie Team. She finished her time at Boston College, having played 81 games and scored 55 points (20 goals, 35 assists). She continued her collegiate career with two seasons at Northeastern University. While with the Huskies, Sullivan played 73 games, scored 16 goals, and registered 27 assists. She also won the Hockey East Championship in 2019.
Sullivan graduated in 2019 and almost immediately signed her first professional contract with the Boston Pride. She was their second signing of the 2019 off-season. She stood out in her rookie season with 25 points in 24 games. She was thirteenth in the league with goals scored, tied for 1st in powerplay goals, and qualified for the playoffs before the COVID-19 pandemic canceled the rest of the PHF season. 
She re-signed with the Pride for two more seasons (2020/21 and 2021/22). In 27 games, she registered 6 points (1 goal, 5 assists) and became the queen of dangles. Pride general manager Karilyn Pilch said, "if the NWHL (PHF)  had an award for Best Dangles, Tori would win unanimously." She also became a two-time Isobel Cup champion with the Pride, the first team to win back-to-back cups.
She is a skilled player who brings a lot of energy. Both Sullivan and the Whale are excited about this move. In the team's release, Sullivan said, "Their culture is unmatched, and I'm so excited and honored to be a part of such an incredible organization. I cannot wait to rock the blue and green and bring home an Isobel Cup in these colors! Fins up!"
Sullivan was the 20th signing the Whale made this off-season. She joins former Boston teammate Mallory Souliotis who signed back in September, along with new signees Kateřina Mrázová, Caitrin Lonergan, Justine Reyes, and Lenka Serdar. She is adding to an already stellar offense that includes Alyssa Wohlfeiler, Amanda Conway, Janine Weber, Janka Hlinka, Kennedy Marchment, Melissa Samoskevich, Taylor Girard, and Emma Vlasic. 
Off the ice, Sullivan has a degree in behavioral neuroscience from Northeastern and helped manage the Pride's TikTok account with teammate Christina Putinga.
Whether creating a great social media presence for the Whale or scoring on dirty dangles, Sullivan will do great with the Whale. The team is really shaping up and becoming a Cup contender. It will be their first Cup if they pull it off this year. 
Salary cap raise 1:00All star game 7:44beauts outdoor game 10:10ECHL all star game 12:24 Live fantasy hockey draft 16:00Hockey jerseys reviews 37:36