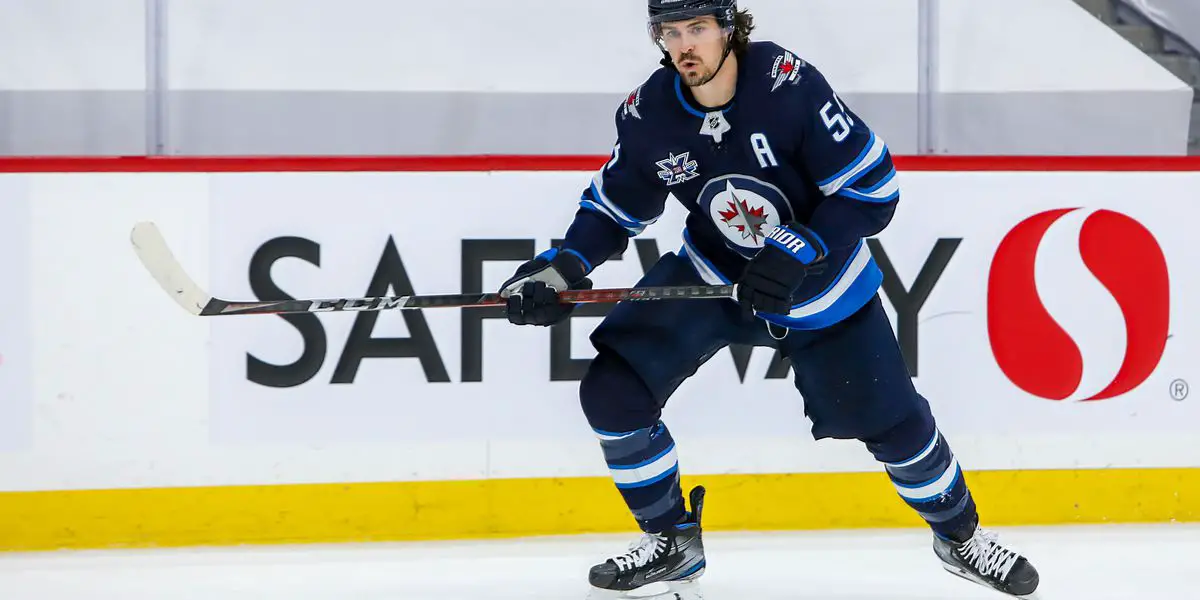 With reports coming out of Patrice Bergeron deciding to return to Boston for one more season, the Bruins can sleep tight knowing they are set at center for their top line. While the return of Bergeron is fantastic news, the Bruins must not stop now at adding talent as Bergeron alone will not be able to propel this team to a Stanley Cup Championship. The other concern is that Bergeron is only coming back for one more year, which only delays the Bruins' need for a top-line center for that long. General Manager Don Sweeney must address the lack of another top-six center this off-season who can slot into the second line and eventually take over top-line duties when Bergeron does decide to call it a career. There are many options in free agency and via trade that the Bruins can target. No matter what route they choose, they must clear salary-cap space first, as they have no wiggle room to hand out the money required to sign a high-end player.
The Bruins currently have Erik Haula and Charlie Coyle as the second and third-line centers, and let's be honest; they are not the future of the top six. Coyle had the opportunity to take over as the second-line center last season and wasn't able to take advantage as he showed he's better suited for the third line. While Haula proved he was serviceable as a second liner, he is not the answer, and the Bruins need to upgrade to be legitimate cup contenders.
Mark Scheifele to Boston?
The number name on the market the Bruins should consider is Mark Scheifele of the Winnipeg Jets, as he's the best available via trade or free agency. Scheifele stated that he is open to a trade out of Winnipeg:
"I'd love to be in Winnipeg, but I also have to see where this is all going and what direction this team is going in, and I guess we'll see this summer … I'm in the prime of my career. I still have so much to improve on too, and I like where my game is at. I like the physical nature that my body is at. I'm only improving, I'm only getting better, and I'm only going to be a better player next year than I was this year … I just have to know where this team is going and what the direction is and what the changes are going to be if any. I have to think about my career and what's going to be best for me. Those are going to be talks with my agents and everyone in my family and stuff like that and figure out what I really want."
Scheifele has been playing full-time in the league for nine years as the 29-year-old has amassed some impressive stats along the way. He has tallied 230 goals and 347 assists for 577 points across 642 career NHL games. For a team that lacks size, Scheifele, who is 6'3″ and 207 pounds, would bring his big body to a team that desperately needs to get bigger. He has two years left on his current contract and carries an AAV of $6.125 million. While Scheifele would be the perfect option to replace Bergeron's offensive capabilities, there are concerns about his defensive play, which would be far from what Bruins fans are used to seeing from Bergeron.
If the Bruins do decide to bring Mark Scheifele to Boston, a trade package involving Jake Debrusk, Matthew Grzelcyk, and some other possible pieces will be required to obtain the point-per-game player to Boston. Having a top-six anchored by Bergeron and Scheifele next season would be the step in the right direction for Boston to get back to being a legitimate Cup contender finally.
Available RFAs
If the Bruins want to stay in the trade market, which makes the most sense as they can clear cap space in one move, multiple options are available on the RFA market. The Bruins could also extend these players an offer sheet and surrender a draft pick or picks for compensation.
Pierre-Luc Dubois
Another option from Winnipeg is 24-year-old Pierre-Luc Dubois, who has already informed Winnipeg that he will be testing free agency in 2024. Dubois is still young and full of talent as he has already registered three 20-goal seasons. He has compiled 102 goals and 137 assists for 239 points across 361 games.
Dylan Strome
Dylan Strome of the Chicago Blackhawks is another RFA that could interest Boston as the 25-year-old former 3rd overall pick in the 2015 draft is just starting to find his groove in the NHL. He is coming off a career year that saw him have a career-high in goals with 22 and second-best in points with 48. He has 67 goals and 103 assists for 170 points across 273 games.
Pavel Zacha
Pavel Zacha is an interesting name on this list as he will probably never be a top-line center for the Bruins but would be a good fit on the second line. The 25-year-old has never gone over 36 points or 17 goals in a season, but at such a young age and on the right team could become a 20-goal and 50-point plus player as he is about to enter his prime.
Available UFAs
On the UFA market, there are two veteran names the Bruins can consider but would make no sense for the long term as they would be a one or two-year rental. While the Bruins can go this route, it wouldn't make any sense as they are multiple pieces away from seriously contending. Those two names are 35-year-old Evgeni Malkin and 34-year-old Claude Giroux. If the Bruins signed either player, they would be right back in the same spot looking for a top-six center in no time.
There are three younger free-agent options the Bruins need to consider as they represent helping the team this upcoming season and down the line. Those names include Ryan Strome of the New York Rangers, Vincent Trocheck of the Carolina Hurricanes, and Nazem Kadri of the Colorado Avalanche.
Ryan Strome
Strome, who is 28 years old, would be a good addition for the Bruins as he would step in and anchor the second line right away. Since joining New York Rangers during the 2018-2019 season, Strome has been a solid option as he has averaged 18 goals and 50 points each season. He has some size to him as he stands at 6'1″ and 191 pounds.
Vincent Trocheck
The 28-year-old Trocheck has had a solid career playing for the Florida Panthers and Carolina Hurricanes, where he has tallied 150 goals and 228 assists for 378 points over 555 games. Trocheck is on the smaller size at 5'10" and 183 pounds, but his style of play is what Bruins fans would love as it is similar to Brad Marchand. We all know the beef those two had this past season, but the thought of those two playing together would drive other teams crazy and create a scrappy duo fans would love.
Nazem Kadri
Kadri is the most established player of the three, as the 31-year-old has been producing consistently since 2012-2013, when he was with the Toronto Maple Leafs. Kadri has produced two 30-goal seasons in his career and has tallied 219 and 293 assists for 512 points across 739 games. He is coming off a career year that saw him produce 28 goals and a career-high 59 assists, and 87 points. Kadri also has playoff experience as he's played in 50 games scoring 19 goals and 25 assists for 44 points, including seven goals and eight assists for 15 points in this year's Stanley Cup playoffs. Kadri has been a key contributor to the Colorado Avalanche as he returned from injury and scored the game-winning goal in OT to give the Avs a 3-1 series lead in the Finals. Kadri brings skill and toughness that the Bruins could undoubtedly use as he would anchor the top six for at least the next five years if brought to Boston.
Here are their salaries and stats from 2021-22:
Trocheck: $4,750,000 – 21 goals, 30 assists, 51 points
Kadri: $4,500,000 – 29 goals, 59 assists, 87 points
Strome: 4,500,000 – 21 goals, 33 assists, 54 points
Who Would Be on the Move?
All three of these players are in line for significant paydays, especially Kadri, who just had a career year. If the Bruins are serious about bringing any of these three to Boston, they will need to clear cap space via trades. Names such as Brandon Carlo, Matt Grzelcyk, Mike Reilly, Nick Foligno, and Craig Smith have all had their names tied to rumors of being moved to create space.
Only time will tell what Don Sweeney and the Bruins will do, but at the end of the day, they must address the issue of not having a true second-line center for next season and a top-line center for the future. The Bruins must find a way to create cap space so they can bring in Bergeron's heir apparent and set the franchise up for success once the Captain decides to hang up his skates finally.
The boys squeak in an episode before Jake heads off to Florida. They touch on the Bruins' recent milestones, especially Bergerons 1000 points. They head over to the metro to see can Pittsburgh and Washington turn things around before heading out west to take Shane Wright and the Seattle Krakheads.Thanks for listening! Please rate and review our show on your favorite listening platform. Check out our partner's website at www.insidetherink.com for all your latest hockey news.