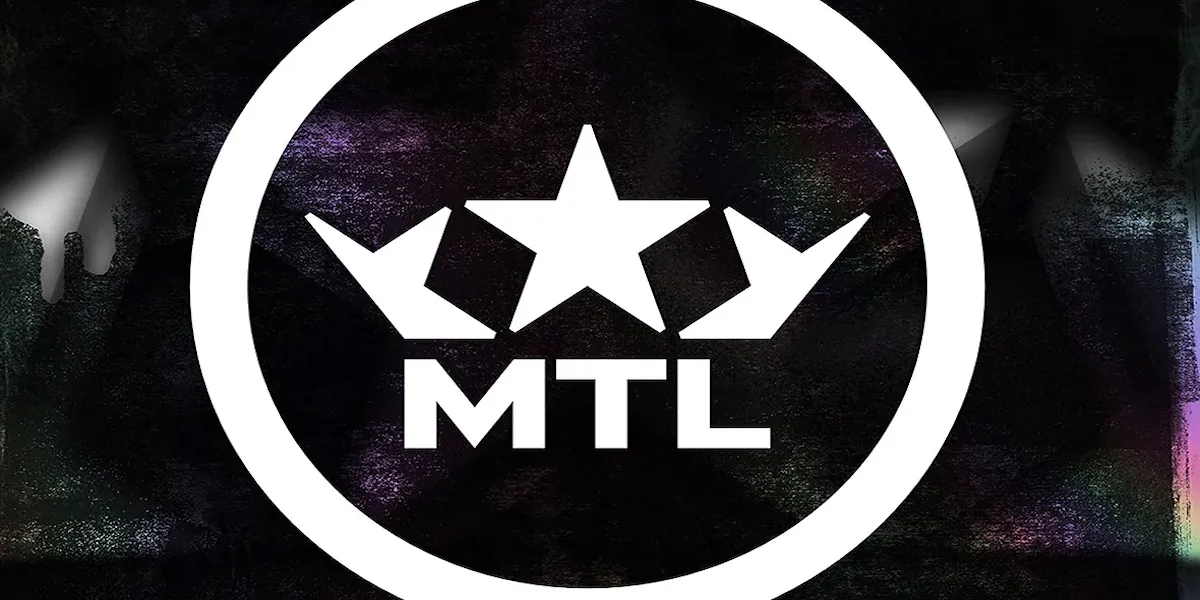 On August 4th, PHF Montreal announced the signing of four new players: forward Catherine Dubois, defenders Catherine Daoust and Christine Deaudelin, and goaltender Tricia Deguire. After signing seven players on July 27th, the team now has eleven players, many of whom are making their PHF debut. That doesn't mean they lack experience, though. 
Catherine Dubois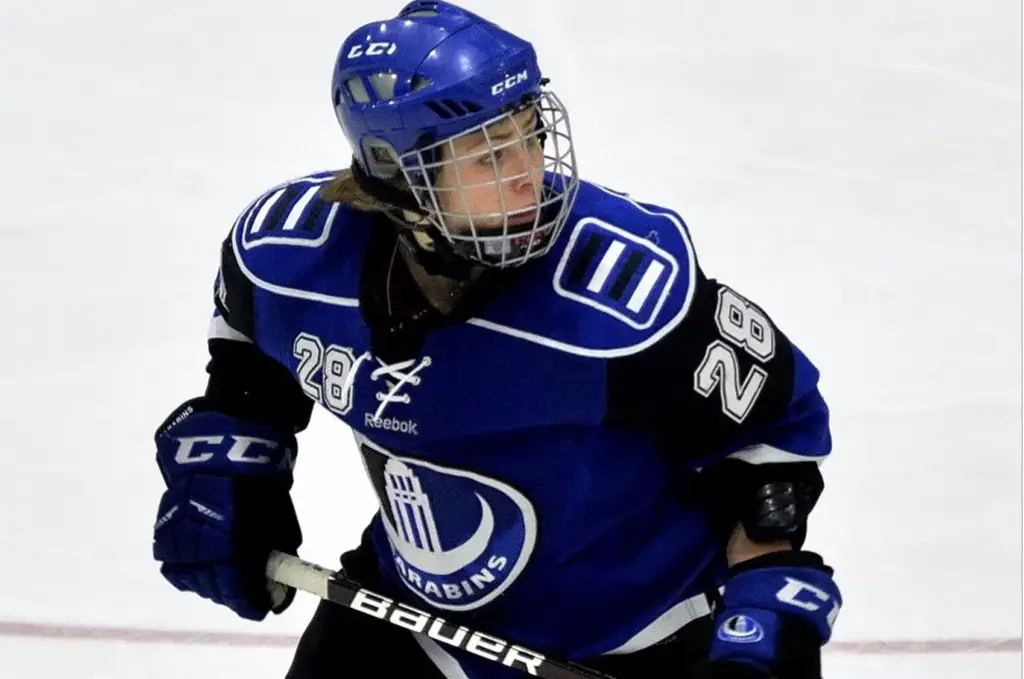 Catherine Dubois most recently played in the PWHPA with Team Harvey's in the Montreal Region. She turned down multiple NCAA offers, and instead, she stayed close to home. She was a University of Montreal Carabins from 2015 to 2020, won the national championship in 2016, and had 62 points in 94 games. Dubois didn't have an easy team there. During the 2016-17 season, she had kidney failure that put her in the hospital and forced her to miss parts of the season. She was going to retire from professional hockey, but she decided to stick with it and even scored an overtime goal in 2018 that sent the Carabins to the provincial finals. She was the first Carabins player to be invited to a senior Canadian National Team camp and was an assistant coach in 2020/21. Internationally, she was a member of the Canadian U-18 team. She earned two gold medals with the team, had seven points in five games, scored a hattrick against Switzerland, and was one of the top three players on the team. 
The twenty-seven-year-old brings a high-scoring style and determination to the team.
Fun Fact: Dubois has a bachelor's degree in Arts & Sciences and her father, Stéphane Dubois, played for the Granby Bisons in the QMJHL.
Catherine Daoust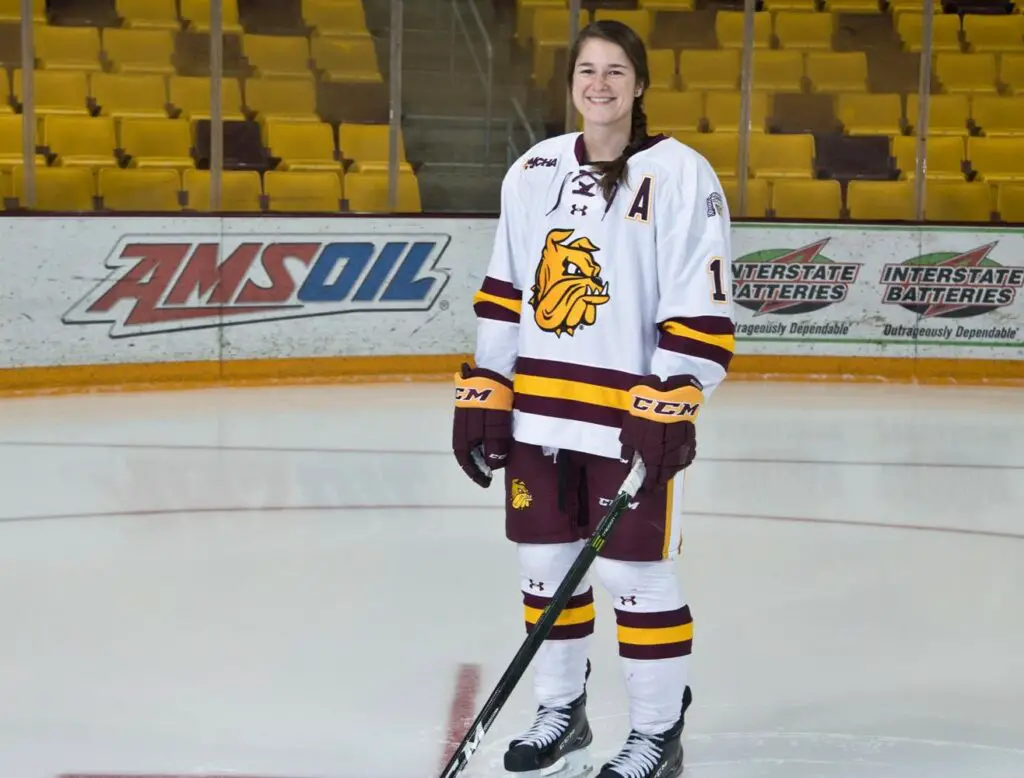 Catherine Daoust also comes from the PWPHA team in Montreal. The twenty-seven-year-old defender was a University of Minnesota Duluth Bulldog for four seasons. She was an alternate captain her senior year and had a record-setting 13 points in 35 games. Daoust was also a member of the 2013 IIHF Women's World gold medal team, representing Canada with her new PHF Montreal teammate, Catherine Dubois. When she went pro, Daoust had 5 points in 27 games with the CWHL's Montreal Canadiennes (2018/19 season). There, Dauost played with 
Ann-Sophie Bettez, Kim Deschênes, and Sarah Lefort. All three also signed with PHF Montreal on July 27th. 
Daoust brings leadership quality to the team and is the second defender signed to PHF Montreal.
Fun Fact: She is from Ile Bizard, Quebec, and was a mechanical engineering major at UMD.
Christine Deaudelin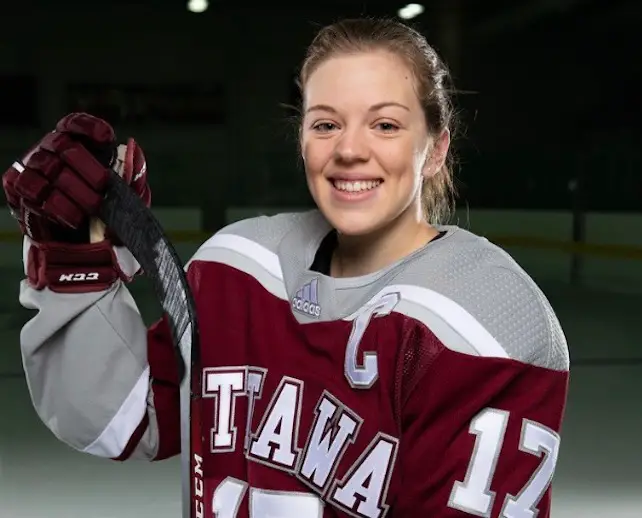 Christine Deaudelin is the third defender signed to PHF Montreal. She was one of the best defenders to play for the University of Ottawa Gee-Gee's. She graduated this year as the team's captain and their most successful blue-liner. From 2017-22, she played 72 games and recorded 41 points, the most points of any defensive player in the school's history. Deaudelin received many accolades during her college career: 2017-18 U SPORTS All-Rookie Team, RSEQ All-Rookie Team, and Second Team All-Star, a two-time U SPORTS Academic All-Canadian in 2019-20 and 2020-21, and a two-time RSEQ conference First Team All-Star in 2019-20. 
Fresh off her outstanding college career, Deaudelin will bring serious blueline scoring and leadership to the team. 
Fun Fact: She studied Criminology at the University of Ottawa and works as a Community Worker in Quebec. She is also known as the pride of Beloeil, Quebec.
Tricia Deguire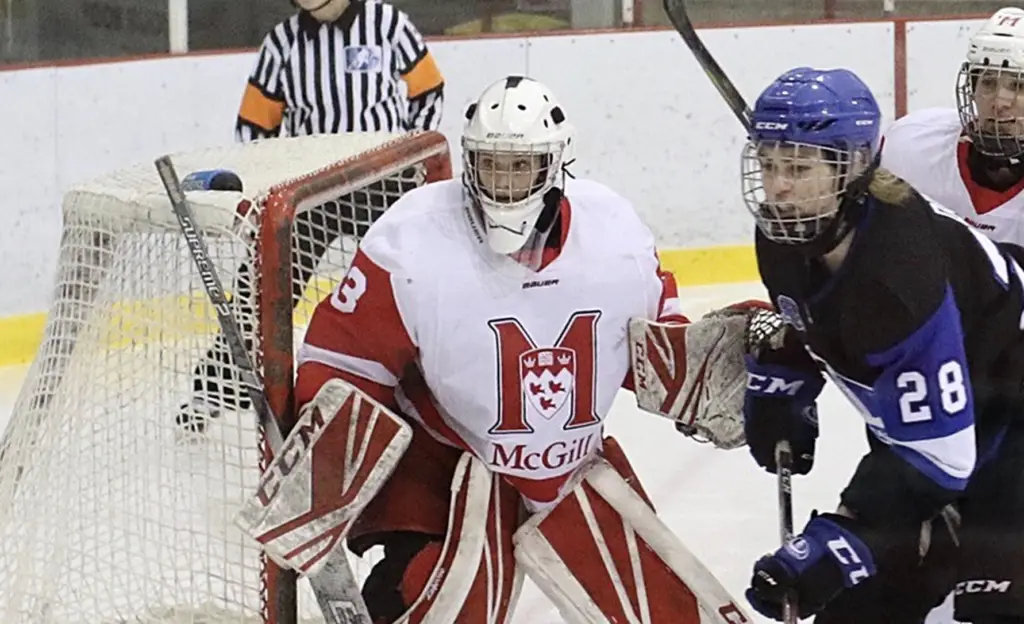 Tricia Deguire is the 1st goalie signing for PHF Montreal. She is twenty-four, from Sherbrooke, Quebec, and a U SPORTS graduate. She spent years protecting the goal at McGill University in Montreal. Deguire had 90 wins with the Marlets and, in her last season, posted a 2.01 goals-against-average and .929 save percentage. In 2106, she was the U SPORTS Rookie of the Year and received national All-Rookie Team honors. The following season, she received U SPORTS Second Team All-Star recognition and was an RSEQ First Team All-Star three times. Deguire was one of three McGill players selected to play for Canada at the elite Nations Cup tournament in Germany. She was invited to attend a national women's development team selection camp for Team Canada in 2020. 
Deguire brings a shutdown goal-tending style to Montreal and will be a solid choice in a goalie tandem.
Fun Fact: She is getting her Master's Degree in Exercise Physiology at McGill. Her name is pronounced dah-GEER; it rhymes with dah-BEER. 
These singings align with the goals set by Team President Kevin Raphaël in the team announcement. They have found players with deep roots all over Quebec and serious talent. It is a good mix of veterans and youth, professional and college experience that will bring something new to the game. Raphaël said of the signings, "I believe these players are going to open a lot of eyes around the world of professional women's hockey, and I can't wait for everyone to see what they are capable of as they take the PHF by storm." 
A real force is forming in Montreal; it will be interesting to see how they develop over the season and if they can become the 1st team to win an Isobel Cup in their debut season. 
Note: None of these players have elected to disclose their salaries under the new PHF policy.
U SPORTS is the national sport governing body of university sports in Canada. It includes most of the degree-awarding universities in Canada and is similar to the NCAA in the US.