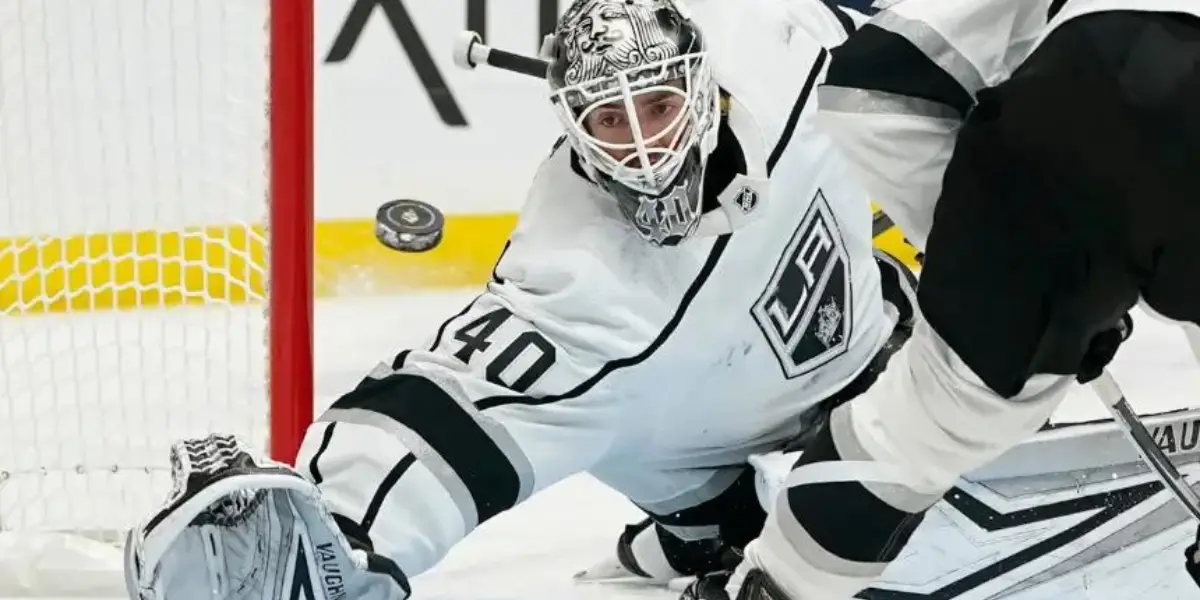 The Kings entered this offseason with underlying questions that capture legitimate weaknesses in the organization. If the Kings didn't shed contracts, they would unlikely improve on the progress made during the 2022-23 season. One of the biggest questions was goaltending and the Logjam of righties.
Cal Peterson signed a contract he did not live up to. He looked out of place and was a primary reason the Kings struggled with identity issues earlier in the season. It was a significant blemish on the resume of Rob Blake's tenure as the LA Kings general manager. In the post-playoff presser, Rob Blake indicated, "We've got to get Cal to be an NHL goaltender; that's why we signed him." The five-million-dollar albatross contract looked like kryptonite for the Kings' future plans. 
The Logjam of righties heading into the offseason was vital to the Kings' plans of saving future cap space. It wasn't easy to see some names coming back, which included the likes of Sean Durzi and Sean Walker. These individuals have done their part in the organization and have shifted towards being expendable due to the cheaper, younger talent coming up.
The Trade and Impact
Rob Blake and the LA Kings made headlines on the anniversary of D-Day, Tuesday, June 6th. They shipped off Cal Peterson and Sean Walker to Philadelphia in a three-way trade that sent Ivan Provorov to the Columbus Blue Jackets for 30% contract retention for the LA Kings. The Kings have now traded away their goalie tandem for 2022-23. Full trade details are below:
(CBJ) receives: Ivan Provorov (PHI)
(PHI) receives: Cal Peterson (LAK), (PHI) Sean Walker (LAK), (PHI) Helge Grans (LAK), 2023 1st Rd Pick (22nd overall) 2023 2nd Rd Pick (LAK pick)
(LAK) retains: 30% of Provorov Shed Peterson's Contract
(LAK) receives: Kevin Connauton (PHI), Hayden Hodgson (PHI)
(Give new Flyer GM Danny Briere full marks as well)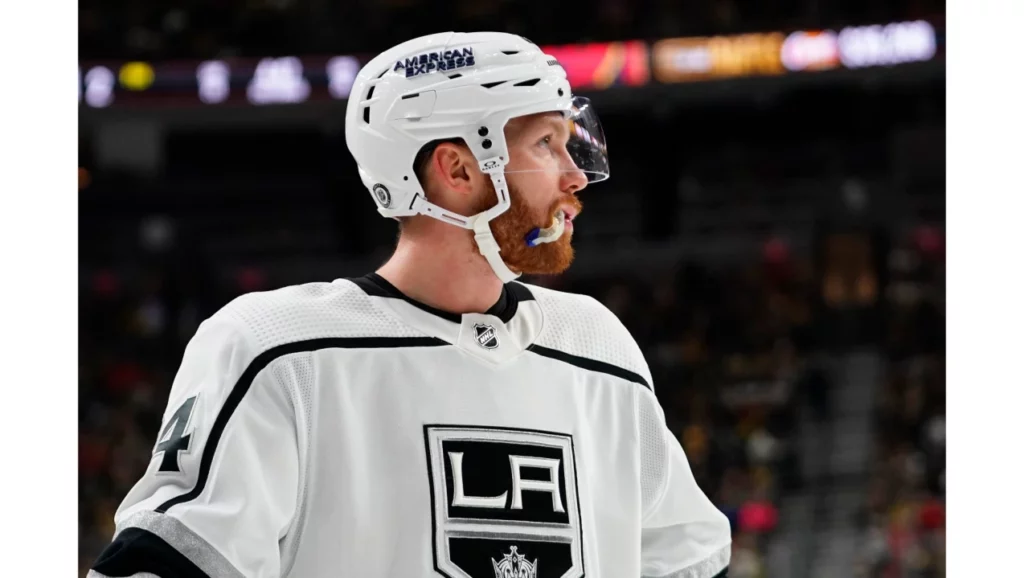 With a little over 13 million to work with, a Vladislav Gavrikov extension has been completed as of this writing. Gavrikov was and is a massive addition for these LA Kings and has fit seamlessly into the lineup, being able to check top players and chip in some offense. He was one of the few bright spots in the first-round exit to the Oilers. As Kings fans know, this team has coveted a strong, mobile lefty to play in their top four.
To note: Giving up a first-round pick for Gavrikov and not resigning him would add another significant blemish to Rob Blake's tenure.
Congrats Vladdy, on your two years.
Goaltending?
The only goaltender on the roster for next year is Bill Masterson nominee, Phoenix Copley – at a very reasonable price.
Combined with a bridge deal for Gabe Vilardi (possibly four to six million AAV), having two to three million to work with to get a goalie to work with Copley. Add in the contracts of Rasmus Kupari and Jared Anderson-Dolan. Getting a solid netminder to rotate with Copley will be tricky, with no news regarding Joonas Korpisalo getting resigned. Rob Blake might have already said his piece on Korpisalo with resigning Gavrikov.
The Twitter rumors embark on grand ideas: Connor Hellebuyck and Juuse Saros. Both are elite, excellent goaltenders, and that could be argued that each are franchise staple on the backend. Realistically, the money will not be there for Hellebuyck, and the attempt on Saros failed at the deadline. The guestimate is that the ship has sailed on Saros, but Blake can try shedding some more contracts
You can always throw in (now) top goalie prospect Erik Portillo to rotate with Copley. Throw him in the fire? If he falters, you still have Sean Durzi to ship out (1.6 AAV), with Jordan Spence and Brandt Clarke lurking.
If he excels? Continue to let him play, and leverage Durzi down the road for a veteran piece towards the deadline.
In conclusion, an extremely savvy move for Blake and the Kings. I expect some contract Tetris down the line, but this was a massive save for Blake to eliminate the worst-value contract on his team and make room for Gavrikov.
Required Summer Reading
Questions Ahead as Championship Duo Enters Pivotal 23-24 Season | Inside The Rink
3 Forwards with "Make or Break" seasons going into 2023-24 | Inside The Rink
LA Kings: What Does the Blue Line Look Like Next Season? | Inside The Rink
A Sunrise, or Sunset for the LA Kings: The Aftermath | Inside The Rink