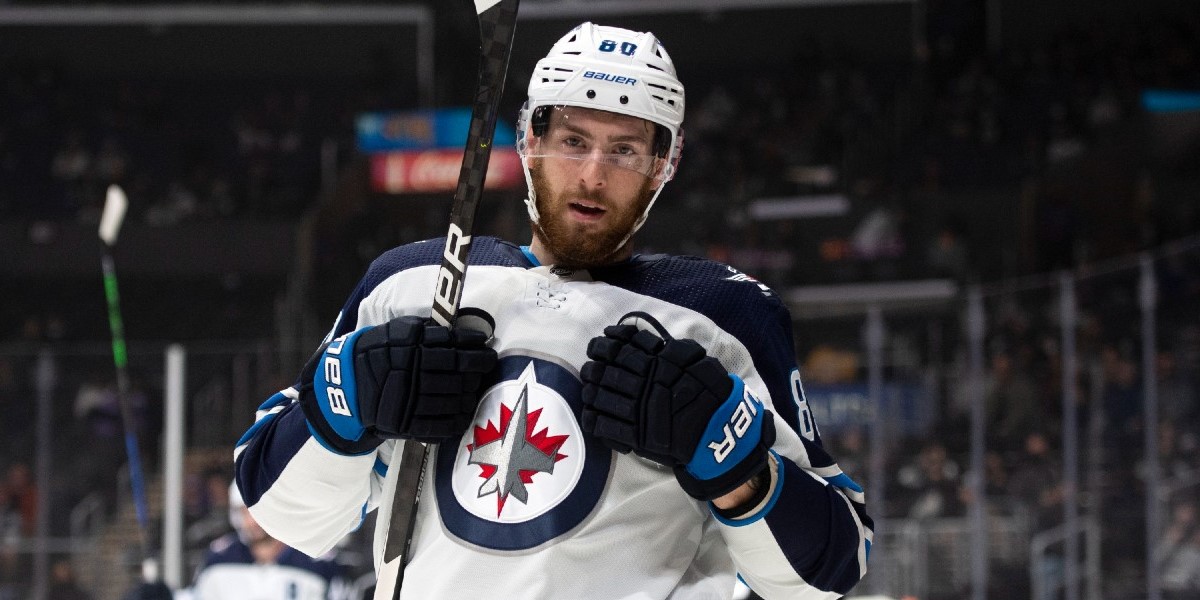 Background:
Pierre-Luc Dubois, a 24-year-old center from Ste-Agathe-des-Monts, Quebec, Canada, currently playing for the Winnipeg Jets, who once again has trade rumors circling him. The 24-year-old is set to become a restricted free agent on July 1st for the final time in his career. The trade rumors are not the first that Pierre-Luc Dubois has faced in his career. Dubois was traded in January of 2021 for Jets winger Patrik Laine in a blockbuster deal.
Dubois seemed to quit on former Blue Jackets head coach John Tortorella, purposely giving a lazy effort that eventually led to a goal. After that incident, Pierre-Luc Dubois and a third-round pick in 2022 would be sent to Winnipeg for Patrik Laine and Jack Roslovic.
Dubois hasn't quit on the Winnipeg Jets, and it does seem that the former 2016 third-overall pick has entertained the idea of playing in Montreal. Dubois's agent, Pat Brisson, can and will use this in negotiations with current Winnipeg Jets general manager Kevin Cheveldayoff.
On the other side of the table, Montreal Canadiens general manager Kent Hughes has three options to consider, offer sheet Dubois, submit a trade offer for Dubois, or wait for July 1st, 2024.
Dubois is arbitration eligible, meaning he can advocate for a one-year contract for a maximum average annual value. The ball is not in Kevin Cheveldayoff's court; it's not even in his favor in negotiations.
There is no doubt in my mind that Pierre-Luc Dubois wouldn't want another one-year deal to walk him to unrestricted free agency in 2024.
Dubois & His Agent Brisson:
Pat Brisson has made sure to stir the pot this season, mentioning that the Canadiens are one of the teams that Dubois would play for. Brisson would further stir the pot that Dubois isn't interested in playing anywhere but Montreal.
Elliotte Friedman confirmed most of the comments and suggestions made by Brisson. Friedman also mentioned on his 32 Thoughts podcast that Hughes and Cheveldayoff have been engaged in ongoing talks about moving Dubois to the Canadiens.
Cheveldayoff & The Losing Situation Ahead:
Kevin Cheveldayoff will not get a massive haul. He would be incredibly lucky to get a reasonable return. The likeliest scenario of a return will be a pair of second and third-round picks and one prospect. I think that's the most that Kevin Cheveldayoff might be able to squeeze out in return for the forward.
Dubois grew up just two hours outside of Montreal, it is highly likely that Dubois watched a lot of Canadiens games. Dubois has also dodged questions about his long-term future with the Jets, never fully stating what he's thinking.
Kevin Cheveldayoff must make the tough decision, does he sign Pierre-Luc Dubois to a one-year contract, risk Dubois going to arbitration, or being offer sheeted by Montreal?
The boys are back after a long break but have plenty to talk about as the playoffs are in full swing. We go series by series, looking at how teams have fared so far and who will come out on top. Thanks for listening! Please rate and review our show on your favorite listening platform. Check out our partner's website at www.insidetherink.com for all your latest hockey news.