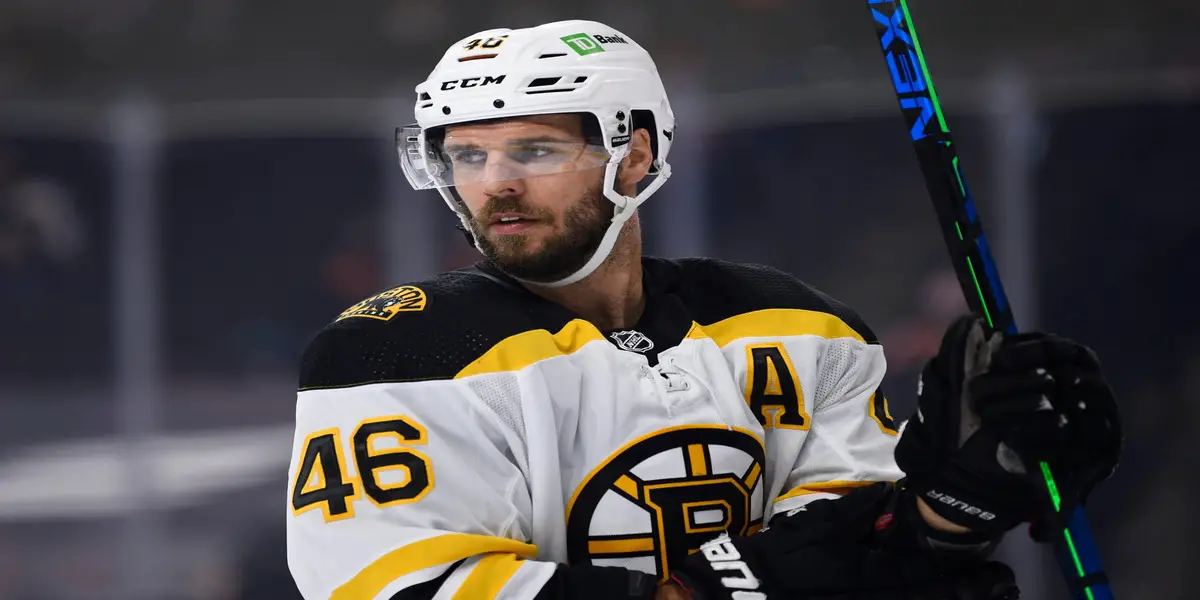 Wednesday night's Game 2 performance by the Boston Bruins was uncharacteristic of how well they have performed in a season where Boston won 65 games and compiled 135 points. The Bruins were heavy favorites coming into their first-round series with the Florida Panthers but have received a bit of a reality check after a 6-3 loss at TD Garden, which tied the best of seven series at one game apiece. The loss featured 15 giveaways and too much careless play from the Bruins and has Head Coach Jim Montgomery talking about possible changes "everywhere" heading into Friday night's Game 3 in Sunrise, Florida.
The loss of captain Patrice Bergeron has been a big blow to a team that relies on the 37-year-old's leadership and professional play. The Bruins have felt the void at the face dot, but also in puck possession and the need to move players around in the lineup. Pavel Zacha has taken on the number one center role in Bergeron's absence, and Brad Marchand played his best game in weeks on Wednesday night. But it was the second line centered by 36-year-old David Krejci that struggled all night.
Krejci and linemates Tyler Bertuzzi and David Pastrnak have been outshot 21-6 by the Panthers in the series. Krejci missed the final six games of the regular season with a lower-body injury but returned to the lineup for Game 1 against Florida. The skilled center played 20:59 of time on ice in that game, two minutes more than any other Bruins forward. Krejci finished with one assist and four shots while he was 7 for 16 in faceoffs. In Game 2, the right-shot pivot was not the typical playoff performer he has been in his long career. Krejci played 19:26 of ice time and was a minus-3 with three shots and just 42 percent at the faceoff circle.
In 157 career playoff games, Krejci has 125 points and led the NHL in playoff points in two different postseasons. The second-line center totaled 16 goals and 40 assists in 70 games this season. The Czech native has had a penchant for rising to the occasion and elevating his game in the playoffs. Krejci is a Stanley Cup winner and needs to get back to being a catalyst for the Bruins, with Bergeron's status still undetermined. The Bruins need "Playoff Krejci" if they want to regain control of this series and recapture home-ice advantage.
When Krejci has missed time in the past, he has needed some time to find his game. Hopefully, for Montgomery and Boston, lineup changes everywhere aren't needed as much as one of their all-time great playmakers returning to being the playoff performer he has always been.
As always, all Bruins Benders post-game coverage is LIVE on the Inside The Rink YouTube. Subscribe to our channel at youtube.com/@insidetherink
Season 2. Episode 37. It's Going To Be A Long Off-Season
–
Bruins Benders Podcast
The Bruins off-season will be longer than expected. We like some CHL rules changes. The Bruins defense needs to be nastier, not just bigger. Can this core going forward win a Cup? Plus Beauties and Benders and Rod Brind'Amour whines.