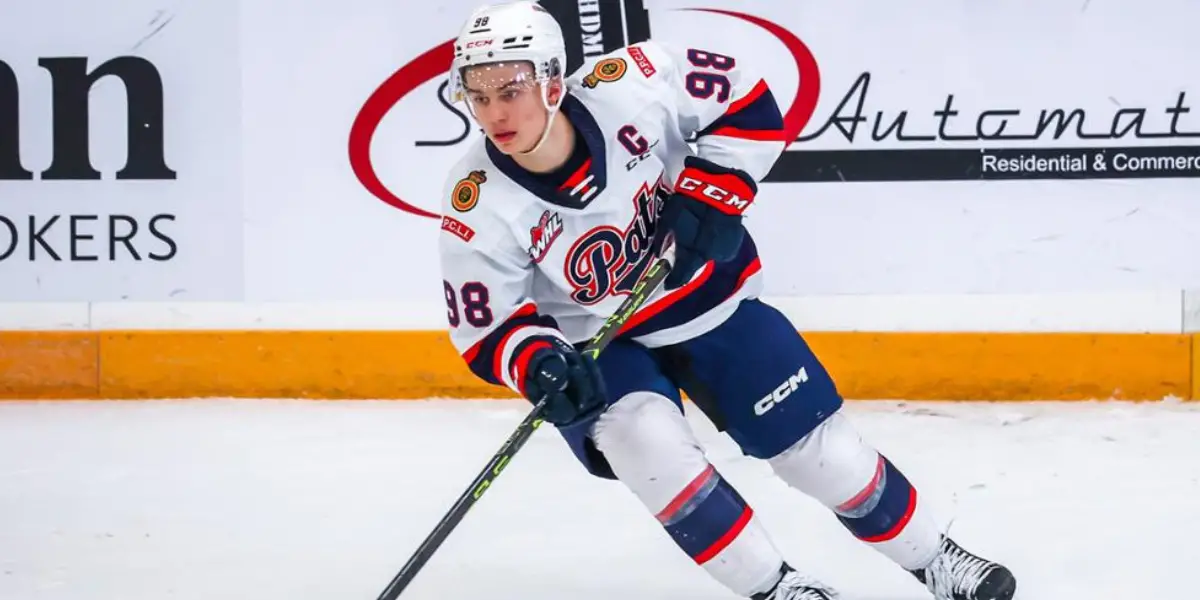 The NHL Draft Lottery was held on Monday evening, and the order in which teams will be selecting 1-16 in the first round is now set. To the overwhelming dismay of hockey fans, the Chicago Blackhawks have won the right to select first overall in the NHL Draft set to take place on June 28th in Nashville, TN. Though they finished dead last in the standings and were leapfrogged by Chicago, the Anaheim Ducks won the second drawing and the right to select second overall. The remaining teams involved in the lottery will draft inverse of the final NHL standings at spots 3-16. 
As the teams selecting in the top half of the first-round race to put the finishing touches on their internal rankings of draft-eligible prospects, I have mocked out the top 16 picks based on how I see events transpiring. I have constructed this mock draft based on how previous drafts have played out in accordance and variance to consensus, how certain teams/GMs have drafted in the past, and where I see fits for teams and players. 
Note: To be clear, this is not a ranking of how skilled these players are or how successful their careers may be, but merely an exercise representing how I envision the top of the draft playing out. 
Mock Draft 1-16
1. Chicago Blackhawks
Connor Bedard, C, Regina Pats (WHL)
Bedard has been the consensus number-one pick for several years at this point. He spent the entirety of this last season further solidifying his case to be selected at the top of the 2023 Draft. His 2.51 points per game in 2022-23 are the most in the WHL since Ray Whitney in 1990-91 and the most ever in the WHL by a 17-year-old. He is without question a generational talent blending dynamic puck skills, one of the most (if not the most) lethal releases in hockey, elite vision, and hockey IQ beyond his years. Bedard will be joining a Blackhawks team that is currently devoid of much NHL talent, but that has over $40 million in salary cap space, a decent prospect pool (Lukas Reichel, Kevin Korchinski, Frank Nazar), and a whopping seven other draft picks in the first three rounds of the 2023 draft. 
2. Anaheim Ducks
Adam Fantilli, C, Michigan (NCAA)
If there was ever a draft lottery to win, it was 2023. However, if there was ever a draft lottery to fall to second, it was 2023. Fantilli is among the top 5-7 draft-eligible prospects of the last 10 years. He would have gone first overall in most NHL drafts without question. Scoring 30 goals and 35 assists in 36 games, he's one of three players in history to win the Hobey Baker Award (NCAA top player) as a Freshman, joining the likes of Paul Kariya and Jack Eichel. By adding a dynamic and tenacious center like Fantilli, the Ducks would have one of the NHL's most potent cores of young players (Mason McTavish, Trevor Zegras, Jamie Drysdale, Lukas Dostal) with one of the league's best prospect pools (Olen Zellweger, Pavel Mintyukov, Tristan Luneau) not too far behind. To me, he is the clear-cut choice behind Bedard. 
Related Story: 2023 NHL Draft Prospect Profile: Adam Fantilli
3. Columbus Blue Jackets
Leo Carlsson, C, Orebro HK (SHL)
Though not quite in the same stratosphere as Fantilli (who isn't quite in the same stratosphere as Bedard), Carlsson still projects to be a top-line center in the NHL. He just finished one of the five best draft-eligible seasons in SHL history, scoring 25 points in 44 games. Columbus drafted a pair of quality defensemen in the top half of last year's first round (David Jiricek and Denton Mateychuk), so I can see them taking the best player available; the big (6-3 198 lbs), smooth-skating Swedish center with the projectable profile and who could be their first-line center between Johnny Gaudreau and Patrik Laine in the very near future. 
Related Story: 2023 NHL Draft Prospect Profile: Leo Carlsson
4. San Jose Sharks
Will Smith, C, USNTDP
The Sharks seem to be in the early stages of their rebuild. They have a lot of money still on their salary cap sheet. Regardless of position, they will be looking to add as much high-end talent to their prospect pool (William Eklund, Thomas Bordeleau, Filip Bystedt) as possible. Will Smith is the kind of player that forces the game to be played at his pace. His puck skills are only second to his elite vision. With a couple of linemates who can forecheck and are good around the net, Smith should be very successful at the NHL level. Smith was the straw that stirred the drink that was the NTDP top line this season. He was the U18 World Championships MVP, scoring 20 points in just seven games. 
Related Story: 2023 Draft Prospect Profile: Will Smith
5. Montreal Canadiens
Dalibor Dvorsky, C, AIK (HockeyAllsvenskan)
The Habs and taking Slovaks in the first round; name a better duo. Though they've drafted well recently on the wing (Cole Caufield, Juraj Slafkovsky, Filip Mesar), and a ton of winger talent is still on the board (Michkov…I know), I have Montreal taking a center with the first of their two first-round picks. Dvorsky didn't put up stellar numbers in Sweden's second pro league. Still, he's a competitive two-way center with NHL size (6-1, 201 lbs) who was an absolute force in the U18 World Championships last month. He single-handedly willed Slovakia to the bronze medal game vs. Canada, scoring 13 points in seven games. 
Related Story: 2023 NHL Draft Prospect Profile: Dalibor Dvorsky
6. Arizona Coyotes
David Reinbacher, RHD, Kloten (NL)
With the top five centers off the board and the certainty of drafting a good forward with the second of their two first-round picks (12th overall), I have Arizona taking the top-ranked defenseman in the draft at sixth overall. It's been 20 years since a defenseman hasn't been taken in the top five of an NHL draft. It's been almost 40 years since one hasn't been taken in the top ten. I am predicting one of those two streaks to end. Reinbacher has all the tools to be a modern-day lockdown defender in the NHL and chip in offensively in part because of his ability to get shots through and transition from his own zone. It's a safe pick, but from what we've learned in the past, GMs are very risk-averse with their top picks. With their recent top picks, Arizona has leaned toward forwards (Cooley, Geekie, Guenther), so grabbing the top-ranked defenseman seems plausible for them at six.
7. Philadelphia Flyers
Ryan Leonard, RW, USNTDP
Ryan Leonard screams Philadelphia Flyer to me. He's a high-motor, tough-forechecking, two-way winger with a nose for the net who improved dramatically as the season went on. The Flyers are in the middle of a front-office transition, and drafting (likely) a future fan favorite with the first pick of this new regime is never a bad way to go. Playing on one of the most potent lines in NTDP history along with Will Smith and Gabriel Perreault, Leonard is another player that has undoubtedly increased his draft position with a fantastic U18 Championship outing where he scored 17 points in 7 games, including the gold medal-winning goal for the United States. Philadelphia's prospect pool does need help on the blue line, but I don't see them reaching for one with the seventh overall pick. 
8. Washington Capitals
Nate Danielson, C, Brandon Wheat Kings (WHL)
I know this is a popular landing spot for Michkov because Washington has never shied away from and has good relationships with Russian players. However, they haven't drafted this high since taking Karl Alzner with the fifth pick of the 2007 draft. My money has them going with a low-risk option. Danielson has been a late riser on ranking lists of late, and it's not hard to see why. He captained his WHL team in his draft year, put up good numbers (78 points in 68 games), can skate with the best of them, and dissects offensive zones with ease. The Caps' prospect pool is a little light at center (Hendrix Lapierre is the only other of note), so that's the direction I see them going with this pick.
Related Story: 2023 NHL Draft Prospect Profile: Nate Danielson
9. Detroit Red Wings
Oliver Moore, C, USNTDP
I struggled with this one because it seems like another good spot for Michkov because Detroit has two first-round picks this year, but I ultimately chose Moore as the fit for them. Top-six centers are hard to come by in the NHL. They're a highly sought-after commodity and tend to cost teams a pretty penny to acquire, whether through trade or free agency. Despite not playing on that potent top line for the NTDP or receiving top powerplay minutes, Moore had an excellent draft year and U18 tournament. He is arguably the draft's top skater, can process plays as fast as he can skate (which is fast, very, very fast), and is terrific in puck battles. His top NHL comparable seems to be Dylan Larkin, so why not let him study under Dylan Larkin? Detroit has a deep prospect pool, but aside from Marco Kasper, they're a little shallow down the middle. Heading into their contending window with Kasper and Moore on the way at center sounds pretty good to me.
10. St. Louis Blues
Matvei Michkov, RW, SKA St. Petersburg (KHL)
Finally! On talent, Michkov is probably the second-best prospect in this draft. His puck skills, creativity, shot, and offensive instincts are close to (if not on par with) Connor Bedard's. Scoring 20 points in 27 KHL games on the worst team (he was on loan with HK Sochi) in the KHL is impressive for anyone, let alone a 17/18-year-old. If there weren't any contract issues (he is contracted to play through the 2026-27 season for SKA St. Petersburg) and he could come to North America straight away, if there were no turmoil in Russia right now, or if his name was Matt McCann from Hamilton, there would be an actual conversation happening over whom Anaheim should be taking at number two, Michkov or Fantilli. 
Related Story: 2023 NHL Draft Prospect Profile: Matvei Michkov
The uncertainty around his situation is why I have Michkov falling to ten in this mock draft. GMs are understandably risk-averse with their top picks. If they were to miss with a top five or top ten selection, it could cost them their job. Michkov's a great player, and three years isn't that long to wait for a talent like his, but what if it's longer? What if it's never? 
I have St. Louis drafting him for two reasons; Doug Armstrong, Blues GM, has great job security as President and GM of the club that isn't too far removed from a Stanley Cup championship, and he has three first-round picks to work with in this draft. They can afford to take the gamble on a massive upside at ten overall. They do need to fill out their prospect pool on the blue line and down the middle, but I have them targeting those positions with their later first-rounders. This is obviously the most intriguing player in this draft in terms of trying to predict where and when he'll be selected, but he could be the most high-risk/high-reward draft pick in recent NHL history. 
11. Vancouver Canucks
Axel Sandin Pellikka, RHD, Skellefteå AIK (SHL)
Sandin Pellikka was the top defensive prospect in this draft up until a few months ago. A sub-par U18 tournament (one point in seven games) and a slew of talented forwards are why I have him outside the top ten in this mock draft. They love their Swedish hockey players in Vancouver, and outside of Jett Woo, their prospect pool is severely lacking on the right side of the blue line. Sandin Pellikka is great in transition, oozes creativity and vision, and moves in the offensive zone so well while looking for dangerous passing lanes. The ability to have Quinn Hughes on the top pair and Sandin Pellikka on the second could be a matchup nightmare for opposing forecheckers. 
12. Arizona Coyotes (Via Ottawa Senators)
Zach Benson, LW, Winnipeg Ice (WHL)
I only have Benson falling out of the top ten because NHL GMs traditionally have biases against smaller players (Benson is 5-9, 163 lbs) and wingers with their top picks. I have Arizona selecting him with the second of their two first-round picks after nabbing the top-ranked defenseman (Reinbacher) earlier in the draft. They will be thrilled to take Benson at 12. Benson's one of my favorite players in this draft, and he may be the smartest. He is so incredibly crafty, creative, cheeky, and shifty with the puck, without the puck, and in pursuit of the puck that it makes watching him a true delight. 
13. Buffalo Sabres
Tom Willander, RHD, Rogle BK J20 (J20 Nationell)
Willander is a late riser on many draft boards as we inch closer to late June. The 6-1 Swedish defenseman is coming off of a stellar U18 tournament where he scored three goals and added five assists in seven games. Buffalo is on the verge of their contending window and has a great crop of prospects on the way, but they lack talent in their pool on the right side of their blueline. Willander plays a flawless brand of hockey. He may lack the vision that his fellow Swede Sandin Pellikka has, but his puck skills and transition ability are just as good. Where Willander has the advantage is with his defending. He has great gap control, uses his stick to break up plays, and has a projectable ability to defend low in the defensive zone. A future pairing of Dahlin-Willander or Power-Willander would be a nightmare for opponents over the entire 200 ft ice surface.
14. Pittsburgh Penguins
Eduard Sale, LW, HC Kometa Brno (Czechia)
Sale was once considered a top-five or top-ten player in this draft but has slid of late on most draft boards. He had a remarkable draft-minus-one season in the Czechia junior league but followed that up with a mediocre performance in the Czechia top professional league, where he only scored 14 points in 43 games. This pick will be the highest the Penguins have had since selecting Derrick Pouliot at eighth overall in 2012, and their cupboard of prospects is among the barest in the NHL. I have them selecting Sale, who has a projectable NHL frame and skill set at 14th overall. With Sale possessing a quality skating stride and top-end hockey IQ, he can become a solid middle-six scoring winger in the NHL. That's what Pittsburgh will be hoping for with this selection.
Related Story: 2023 NHL Draft Prospect Profile: Eduard Sale
15. Nashville Predators
Matthew Wood, RW, UConn (NCAA)
Wood has mostly hovered in the 15-20 range for the majority of this season amongst prospects in the 2023 draft. The impressiveness of his near-point-per-game season (34 points in 35 games) at the University of Connecticut was only outshone by his U18 Championship performance for Team Canada, where he scored seven goals and chipped in six assists in the team's seven games. The Preds will likely hover around the playoff bubble for the next few seasons as they have an aging core with no clear-cut replacements for most of them in the pipeline. While their prospect pool needs help along the blue line, I don't see any slam-dunk fits for them at that spot with this pick, and they also have Edmonton's first-rounder to use later in the draft. Wood has an NHL-ready frame to match his offensive instincts, shot, and hands around the net. He will need to work on his skating if he's going to truly be effective at the highest level, however. If he can improve that aspect, I wouldn't be surprised to see him playing NHL hockey in the next year or two. 
16. Calgary Flames
Calum Ritchie, C, Oshawa Generals (WHL)
This is a tough prediction to make as we have no clue who the GM or coach of the Calgary Flames will be by the time of the draft. I have them playing it safe and selecting a center at 16th overall. Ritchie is a "total package" kind of player that is defensively responsible and has great puck skills and vision going the other way. His projectable frame and leadership (he wore an "A" for Oshawa this season) raise his floor substantially. Calgary has Nazem Kadri locked up long-term, but fellow centers Elias Lindholm and Mickael Backlund are set to become UFAs at the end of the 2023-24 season. Connor Zary isn't too far from full-time NHL action, and if Ritchie is headed to Calgary, he won't be too far behind. 
Conclusion
This feels like one of the deeper drafts in recent memory. I know for a fact that I left a whole lot of top-end talent outside the top-16. Teams who held on to their first and/or second-round pick(s) this year will be glad to see some of the talent that will fall to them regardless of where they are picking. I'm sure as we get closer to NHL Draft Day, opinions will shift as new information and thoughts on these players surfaces. The endless speculation and predictions make this one of the most fun and interesting times of the year. I, for one, can't wait for June 28th.