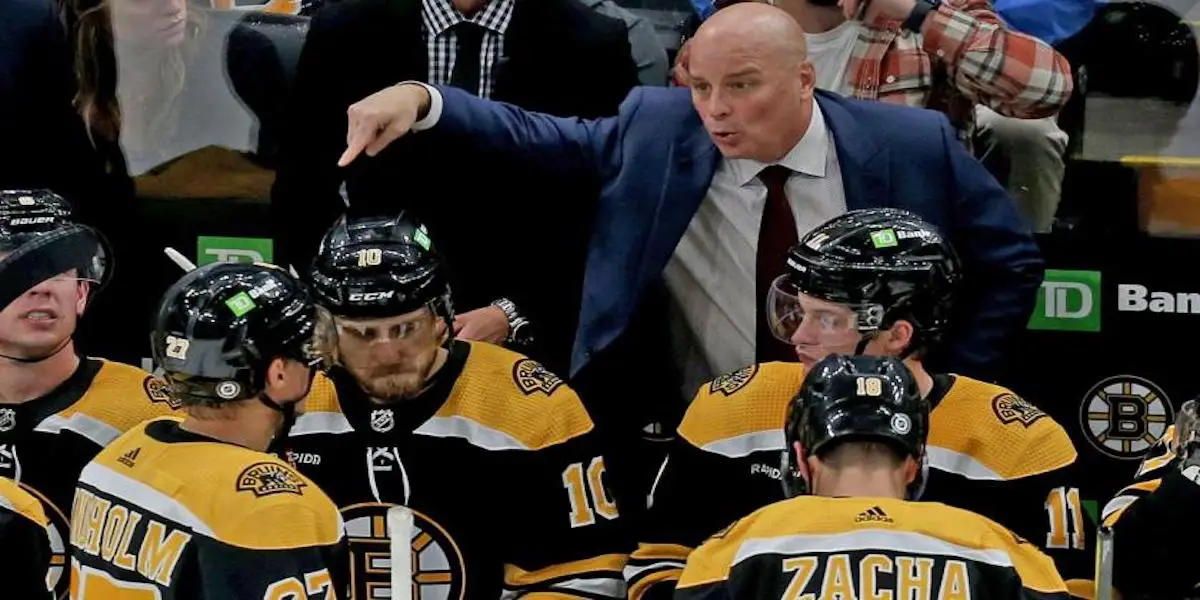 Boston Bruins Head Coach Jim Montgomery has not been forced to make changes or work through difficult decisions for much of this season. But after a startling 6-3 loss to the Florida Panthers in Game 2 Wednesday night, Montgomery spoke of possible changes "everywhere" in the Bruins' lineup for Friday night's Game 3 in Sunrise. The first playoff series can always be the toughest of them all, and the Bruins and Panthers are locked in a battle right now with the series tied at one game apiece.
With Patrice Bergeron still likely out of the lineup for Game 3 with an upper-body injury, Montgomery needs to find more production from all four lines. Brad Marchand turned in his best performance in the last few weeks with a goal and looking a lot more like himself. But Florida dominated the second line centered by David Krejci, with the Panthers holding a commanding 21-6 advantage against the Krejci line in the series.
The Bruins coach seems to be ready to shuffle around the lines a bit to shake things up for Boston. Montgomery could have Krejci center Marchand and Jake DeBrusk while Pavel Zacha reunites with Tyler Bertuzzi and David Pastrnak. This trio had success toward the end of the regular season. Bertuzzi had a goal in Game 2 and two assists in Game 1, and that line could be the Bruins' best line in Game 3.
There were reports from New England Hockey Journal writer Mark Divver that center Oskar Steen was on the plane to Florida Thursday, and the team announced that the 25-year-old forward had been added to the roster on an emergency basis. If Steen plays, he could fill a center spot, and Zacha could be moved to wing unless there is another injury amongst the bottom-six forwards. Nick Foligno had an assist and five hits in Game 2 and has found his game after a long layoff. The Bruins will need more from Trent Frederic and Garnet Hathaway as the series' nastiness has intensified.
The other area to consider is the defensive group. Montgomery could look to Matt Grzelcyk to replace Derek Forbort in the defensive pairings. A major concern for Boston has been puck management and the 15 giveaways on Wednesday, many of them committed by defensemen trying to exit the zone through a strong Panthers' forecheck. Grzelcyk has struggled in previous postseasons with a minus-18 rating but does possess excellent skating and puck-moving ability.
This is a pivotal Game 3 for Boston and a chance to turn momentum back to the number one overall seed and regain the home-ice advantage. It is also a time for Jim Montgomery to put his first stamp on this series and make some lineup changes and adjustments that can steer the Bruins back to looking like the NHL's top team.
Season 2. Episode 37. It's Going To Be A Long Off-Season
–
Bruins Benders Podcast
The Bruins off-season will be longer than expected. We like some CHL rules changes. The Bruins defense needs to be nastier, not just bigger. Can this core going forward win a Cup? Plus Beauties and Benders and Rod Brind'Amour whines.